When Dhanush's Affair With Shruti Hasan Affected His Marriage With Aishwarya R Dhanush
Dhanush is the biggest actor in the south and with his movie Raanjhnaa he also created a large fan base in Bollywood. In 2011-2012 it was rumored that Dhanush is having affair with Shruti Hassan who is also a big star and bestie of Dhanush wife's Aishwarya. This all happened when both were shooting for Aishwarya R's directorial debut film called 3. During the shoot, it was a rumor that because of the affair the marriage of Dhanush and Aishwarya is on the edge of ending up.
The fire which was lightened up with these rumors came to rest when Aishwarya R Dhanush cleared to the media that all the allegations against Dhanush and Shruti are meaningless and there is no truth in all these rumors. During an interview when asked by Shruti, this is what she said about the rumors of her affair with Dhanush-" "I'm not going around justifying to people. I'm not going to tell people to put a microchip in my bum and follow me so that they can know the truth. He is my best friend in the business. He has always helped me artistically"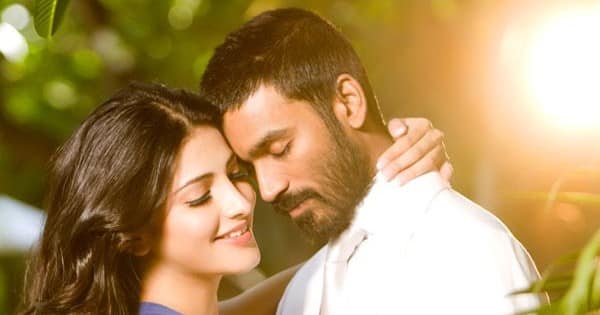 For the record, Dhanush and Aishwarya also had a love marriage in 2004 and On October 10, 2006, they had welcomed their first son, Yatra Raja, and on June 21, 2010, they had welcomed their second son, Linga Raja, completing their family. On the other side, Shruti Hassan is in a relationship with Santanu Hazarika.
Dhanush is currently shooting with critically acclaimed director duo, Russo Brothers for their next film, The Gray Man. In addition, the South Indian superstar is teaming up with popular Hollywood stars like Chris Evans, Ana De Armas, Ryan Gosling, and many others. He will be also seen with Atrangi Re, alongside Akshay Kumar and Sara Ali Khan. Shruti Hassan will be seen in The Power, Laabam, and Yamudu 3.
read also- https://www.womansera.com/alia-bhatt-and-ranbir-kapoor-new-house-will-have-a-room-dedicated-to-rishi-kapoor-checkout/