When Kareena Kapoor had disclosed on the affair with Hrithik Roshan
Bollywood's beautiful actress Kareena Kapoor Khan has seen a lot of change in the industry. She is one of the few Bollywood heroines who have successfully made a comeback even after marriage and child. Kareena has given birth to her second child this year. Along with this, she still has many projects in her hands. Kareena has been entertaining the audience for the last two decades and even today the makers like to make films with her. Kareena is now Saif's wife, but in the early stages of her career, Kareena's name was associated with many stars. One of them was also the name of Hrithik Roshan with whom Kareena worked in many films.
When Kareena's name was associated with Hrithik Roshan
Hrithik and Kareena were seen together in the film 'Kabhi Khushi Kabhi Gum'. The chemistry fans of both were very much liked on the screen. Their sour-sweet 'nok Jhok' was very much liked by the audience. After this, similar strong chemistry was seen in the films 'Yaadein' and 'Main Prem Ki Deewani Hoon'. The magic of their pair on the screen went such that in real life too, the matter of having an affair started coming to the fore. It was said that Kareena liked Hrithik very much. When Bebo came to know about these things, her reaction came to the fore.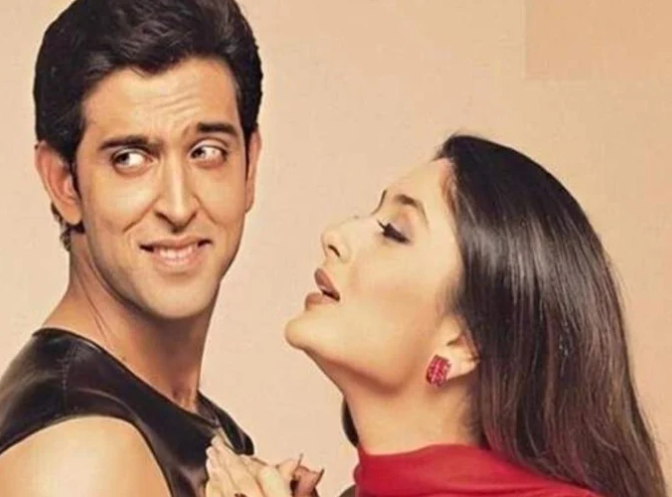 Hrithik Roshan and Kareena Kapoor
Hrithik Roshan was Sussanne Khan's husband at that time. He was happy in his married life. Meanwhile, there were often reports that Kareena is madly in love with Hrithik and is ready to give up her career for him. When Kareena came to know about this, she said in an interview that, 'I was worried that this would affect Hrithik's marriage a lot'.
Kareena further said that 'For me, it was just a professional problem where such rumors are often heard. Today the name is being associated with Hrithik, tomorrow someone else will be there. As long as I know the truth, everything is fine. Next to this, she said, 'Now please leave me. I am never interested in married men and never will be. Married men can be a threat to my career.'
Hrithik Roshan and Kareena Kapoor
Apart from this, on the matter of leaving her career for Hrithik, Kareena had said, 'With Hrithik adding my name, the most surprising thing was that I would give up my career for him. Please, I can never, never do this to a man.' Along with this, Kareena said that if her husband ever asked her to leave work, she would kick him away.
Talking about Kareena Kapoor Khan's work front, she was last seen in the film 'Good Newwz'. After this, she has completed the shooting of the film 'Lal Singh Chaddha'. Apart from this film, Kareena is going to be seen in many other big projects. At the same time, Hrithik has also started preparing for 'Krrish 4' as well as he is going to be seen in a film with Deepika Padukone.