When Ranveer Singh Saw The Ghost Of Bajirao!!
There are very few such stars in Bollywood who write a new dimension of success in a short time. Ranveer Singh's name is included in these stars. Although Ranveer puts life in all his films, in the year 2015, Ranveer Singh's film 'Bajirao Mastani' raised the flags of success. In this film also Deepika Padukone was with Ranveer. Whose chemistry had already struck a chord in the hearts of the people. 'Bajirao Mastani' was directed by Sanjay Leela Bhansali. The film opened with a bang and earned a lot. Everyone knows about the success of this film. Today we are going to tell you about an interesting or rather scary story related to this film. Which was once disclosed by Ranveer Singh himself. Everyone was shocked to hear this experience of Ranbir.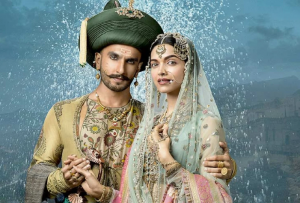 Bajirao Mastani
Actually, once Ranveer Singh had told that he had seen a ghost during the shooting of 'Bajirao Mastani'. After which he was scared and was afraid to go to the shooting. Ranveer said that the ghost was not of anyone else but Peshwa Bajirao.
Apart from him, Deepika Padukone and Priyanka Chopra were seen in important roles in the film. Describing this incident, Ranveer Singh said that he had seen the ghost of Peshwa Bajirao and after that he was terribly scared.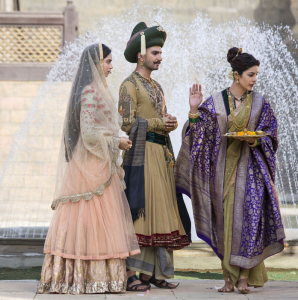 Bajirao Mastani
Along with this, Ranveer Singh had said in an interview that I did not believe in ghosts until I had seen with my own eyes. Ranveer Singh further says about this, 'It was a tremendous experience. I was scared. I remember those days of shooting, I was very scared and someone told me that it could be Peshwa Bajirao's soul.' Ranveer Singh had an encounter with the ghost of Bajirao on the sets.
Explaining this further, Ranveer Singh says, 'I was taking a bath and that's when I got the idea that what if I see the ghost of Peshwa Bajirao. I started thinking the same way. I don't know why I was thinking like this. That whole week had passed and suddenly I realized that a painting of Peshwa Bajirao had emerged on the wall. The turban, eyes, nose, mustache and arms were also made in it. Everyone could see this.'