"Women Who Ask For Sex Run Business", Mukesh Khanna's Derogatory Remark Creates Havoc!!
Actor Mukesh Khanna who is popularly known as the famous character "Shaktiman" is now seen to be trapped over his derogatory remarks on girls which he made in a video. The Delhi Commission for Women (DCW) has taken a strict stand for the girls against his statement. Even to make him guilty of what he said, now Delhi Commission for Women has asked to register an FIR against the actor. For this, Delhi Commission for Women Chairperson Swati Maliwal has issued a notice to the Delhi Police Cyber ​​Cell and demanded the registration of an FIR against the actor's derogatory remarks against women. DCW has made this demand against the actor for his alleged derogatory and wrong remarks on women.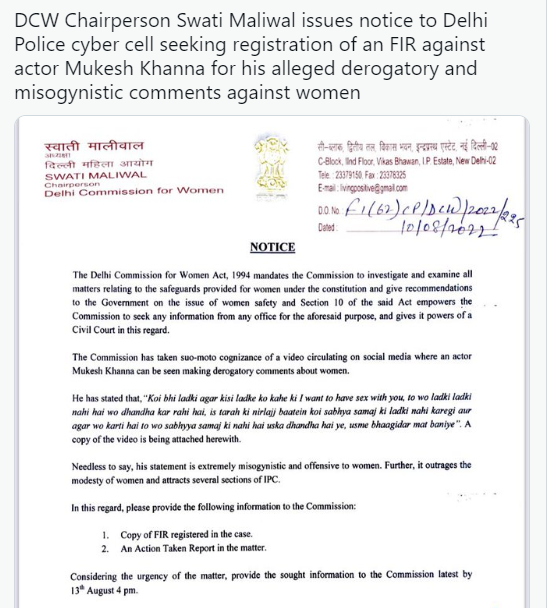 Complaint Filed Against Mukesh Khanna
Let us tell you the entire matter here, actually, a video of actor Mukesh Khanna is becoming quite viral on social media these days. In this viral video he is seen saying, 'The girl who is asking a boy for sex, she does business. People should not fall into such things". Apart from this, Mukesh Khanna is also seen saying, 'If a girl says this, it simply means that the girl does not belong to a civilized society, because a girl from a civilized society will not say so. So you just need to stay away from these girls'.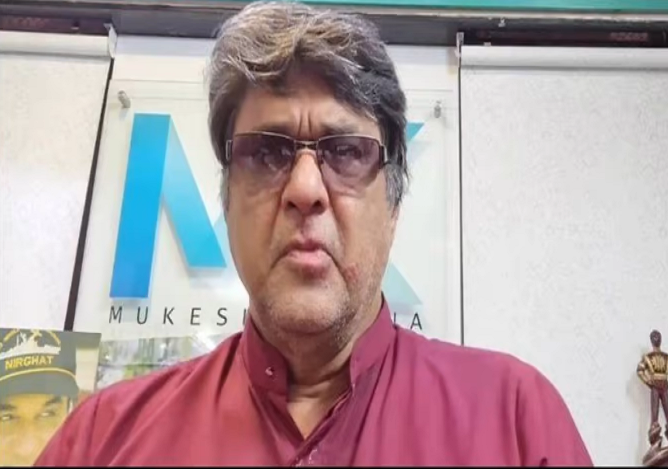 Mukesh Khanna
Now, this remark of Mukesh Khanna has wreaked havoc on the internet and people are getting furious at this comment derogatory remark of his. And people are continuously trolling him for his weird yet non-sense comment on women and their choice.