YouTube Sensation CarryMinati Opens Up On How Pandemic Took A Toll On His Mental Health; Deets Inside
YouTuber Ajey Nagar, popularly known by his stage name CarryMinati is quite a sensation among the youth of India. This young ball of talent will be making his big Bollywood debut with the movie titled Mayday. The film stars two big superstars of all time – Ajay Devgn and Amitabh Bachchan. According to Nagar, he eats, breathes, sleeps, and lives his character every single day. He has immersed himself into the role completely. But what was he going through before this film came to him?
Well, it is known to all that COVID-19 lockdown did impact not only the physical state of an individual but also the mental one. And unfortunately, Ajey also got affected by it. Recently, Ajey has opened up on the same and has confessed that 'isolation and pandemic' affected him at a subconscious level. However, the thing that helped him overcome the situation was the shoot of his film Mayday.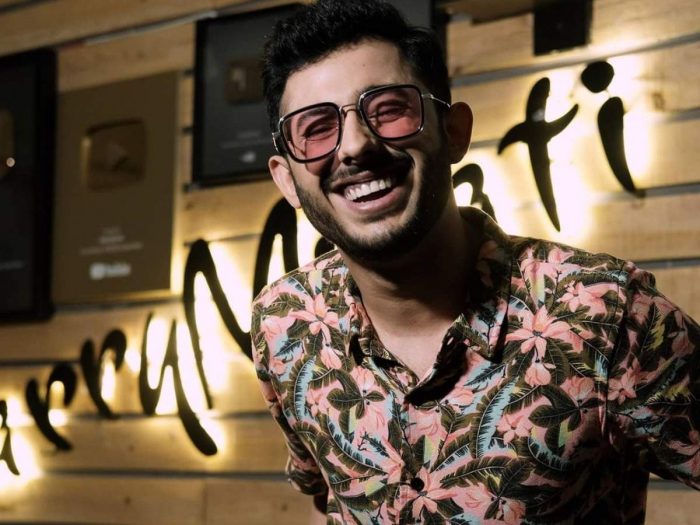 Talking to IANS, Nagar revealed the shoot of the film was a game-changer for him as before that he felt creatively challenged. He told IANS, "Isolation and the pandemic somewhere affected me at a very subconscious level and there were days I felt creatively challenged. However, the film shoot was a game-changer in the midst of all. It was very therapeutic and gave me the perspective I was seeking creatively."
Earlier in an interview, the 21-year old also talked about his role in the film. He said, "I agreed to be a part of this film because I had to essay my own character (CarryMinati) and that comes very easily to me. I eat, breathe, sleep and live my character every single day. But I'm hoping I get to learn a thing or two about acting from Amitabh Bachchan and Ajay Devgn. They are personalities I look up to and fondly admire."
About CarryMinati
Ajay is one of the most followed content creators on video-sharing platforms like YouTube. He enjoys a whopping 12.4 million followers on Instagram. He was just 10 years old when he started creating content. Nagar tags his breakout as a social media star as 'accidental.' His comedy skits and digital rants made him famous in the entire nation. The roast-centric videos that he posts become viral in no time and he is also the first person to bring roasting content to India.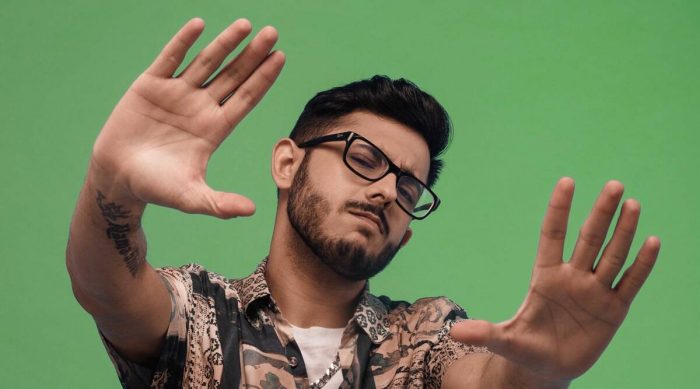 Carry's channel is inspired by the American YouTube channel Leafy is Here. At first, he picked up small artists for roasting. With his YouTube V/s TikTok roast titled 'Yalgaar', Carry became an overnight sensation. It was appreciated at another level. The young boy has also experimented with music, besides acting. But according to him, his only passion is content creation on YouTube. In an interview with a leading daily, Carry revealed, "MayDay isn't my full-fledged debut. It's more like an extension of what I do. I dedicate 10 hours a day for content creation and I'd like to consider that as my passion and calling, acting and music for me is a medium where I can showcase my art to a more varied audience. For me, personally, my authentic acting innings will happen when I secure an opportunity to dedicate myself wholeheartedly to the art. Everything else I do right now I consider as a special appearance."