5 Oversized Television Actresses Who Won Audiences Hearts With Their Talent
In our country, beauty is still measured in terms of size and complexion. If you do not qualify under the so-called 'European Beauty Standards,' you are not considered beautiful. Some of the parameters include being tall, fair, and slim. So according to the narrow-minded thinking of our Society, if you are a short, dusky, or little chubby, you are not 'BEAUTIFUL.'
This practice of judging a person based on looks, size, and color is quite common in the Indian Film and TV industry. Sometimes, talented people get rejected in auditions just because of their weight or skin color and skinny girls are signed up for the lead roles.
But if we see a recent trend, then it is quite evident that the TV industry is trying to revolutionize. Some divas are setting new beauty standards and they are not thin. Yes, you read that right. Indian Television Industry is finally preferring talent oversize. In the last few years, we have actresses of plus size playing the leading lady of the show and not the fat friend of the lead.
Let's have a look at some of the gorgeous ladies from TV land who are bringing it to the notice of society that curves are beautiful and sexy. They are FAT but fabulous.
1. Bharti Singh
Undoubtedly, Bharti is the queen of laughter and one of the best comedians our Country has produced. She is confident about herself and is absolutely OK with being overweight. The best part about her is that she never really tried to change herself. In one of her interviews, she states, "My weight has been constant for a long time. I go for a full-body check-up every six months. I've never had any weight issues. Main jab paida hui thi, tab hi overweight bachha thi. Plus, being a Punjabi, I'm fond of eating. I have no plans of losing weight. In fact, my weight is my biggest blessing today."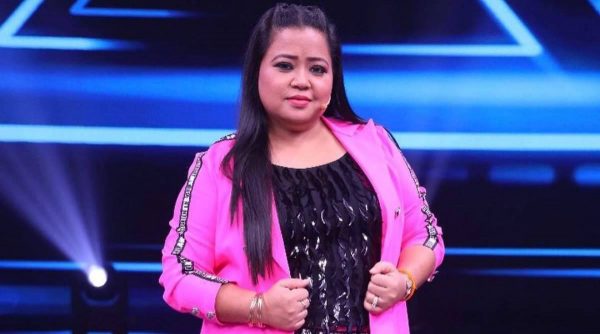 The girl is a packet of entertainment and has proved that 'the bigger it is, the better it is.'
2. Anjali Anand
Anjali came into the limelight with her show on Star Plus, Dhhai Kilo Prem which was about an overweight couple. By playing the lead in the show, Anjali broke quite a few stereotypes attached to oversized women. She is comparatively a fresh face in the industry but is extremely confident. Her gorgeous face won her another lead role in a popular daily, Kulfi Kumar Bajewala.
Talking about the same, Anjali said, "It's time for this country to change its perception about people who are different. I proudly say I am not part of the crowd, I am six feet tall, my shoulders are a mile broad and I love how I look. I am A Model. You put a tag of plus size, curvy girl, etc. on me, doesn't change the fact that I'm doing my job because that's what I came here to do. Demeaning the way I look is only going to make this society a smaller person which they already are if they're standing next to me."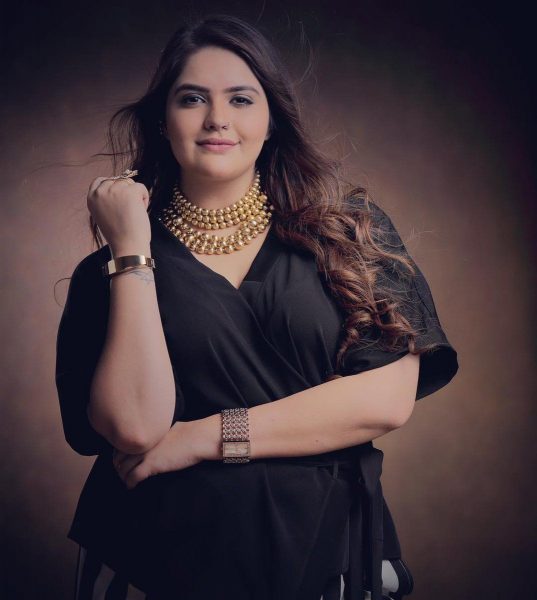 Anjali is confident and comes with a persona that has glamour in it.
3. Vahbiz Dorabjee
This Parsi beauty got noticed after playing pivotal roles in the famous TV shows Pyaar Kii Ye Ek Kahani and Bahu Humari Rajnikanth. The ex-wife of TV actor Vivian Dsena, Vahbiz is nowadays working on shedding some Kgs not because she doesn't acknowledge her body the way it is but because of some health issues. In an interview, Vahbiz once quoted, "Individuality and having your own identity is very important."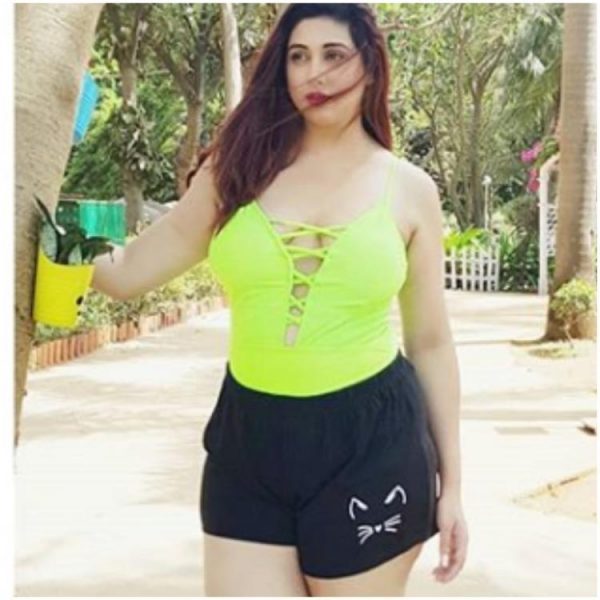 4. Rytasha Rathore
From her social media posts, Rytasha comes across as an uber-cool, badass woman off-screen. She played the role of an overweight daughter-in-law in the TV show 'Bado Bahu.' Her size doesn't come in between her dress-ups. She is often seen flaunting her curves in bikini and shorts and that without any hesitation.
Talking about her voluptuous frame, Rytasha said, "It took me a long time to accept my body and be fine with it. Of course from a health point of view, I know I should lose weight but purely as an aesthetic thing I know I am damn cute, sexy, and beautiful. I think after studying acting things changed for me. It made me feel I will always be amazing no matter what and I shouldn't listen to other people."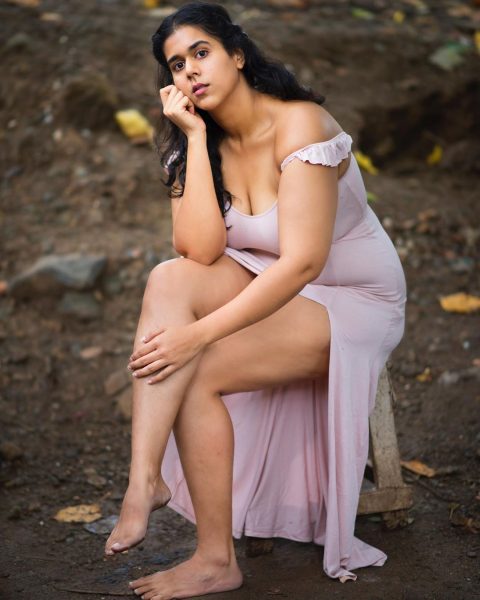 Rytasha is an inspiration for all the plus-size women and also encourages them to wear whatever they want, without thinking of society.
6. Pushtiie Shakti
She is best known for her role as Mahi Talwar in the TV show Mahi Way. Pushtiie made all the girls with curves a lot more confident with her inspirational show where she played the role of a fat girl who is happy with the way she looks and has no apprehensions about her weight. In the past, Pushtiie had said an interview, "I have to agree that there was a time when I thought – haye main toh bahut moti hoon (oh! I am very fat). When I was doing theatre, many people would come to me and say you're so pretty but I wish you'd lose some weight. That irked me. Then I thought- But this is who I am! Why can't you like me this way?"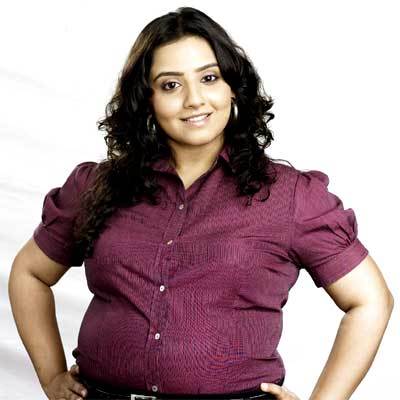 She is all the way happy with her body and weight issues just don't bother her. Great!
The Big, bold, and beautiful girls of TV are reminding all plus-size girls that cellulite does not define their worth.