Mumbai's vibrant streets witnessed a delightful evening when Aditi Rao Hydari and boyfriend Siddharth stepped out for a charming date night. The stars, who shared the screen in the 2021 romantic action film "Maha Samudram," took some time off for their romantic escapade. Dressed to impress, they gracefully posed for the enthusiastic paparazzi in the heart of Bandra.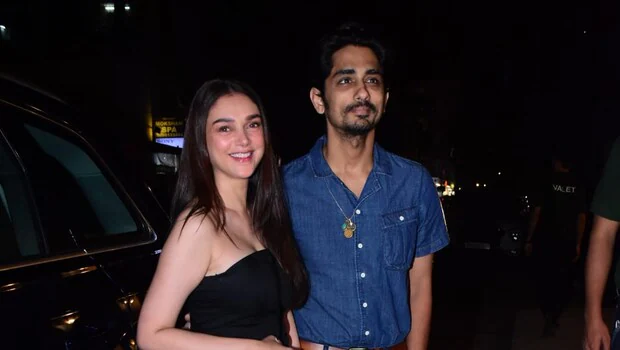 A Stylish Pair
Aditi looked radiant as ever in a chic black jumpsuit, exuding elegance with every step. Siddharth, her dashing companion for the night, complemented her style with a pair of classic denims and a cool blue shirt. Their impeccable fashion sense made them a sight to behold as they ventured out for their rendezvous.
From On-Screen Romance to Real-Life Love
Aditi and Siddharth first shared the screen in the romantic action film "Maha Samudram," and their chemistry transcended the big screen. Last year, rumors of their off-screen romance began to swirl after Aditi's heartfelt birthday wish to Siddharth. Since then, they've been frequently spotted together, leaving fans curious and delighted.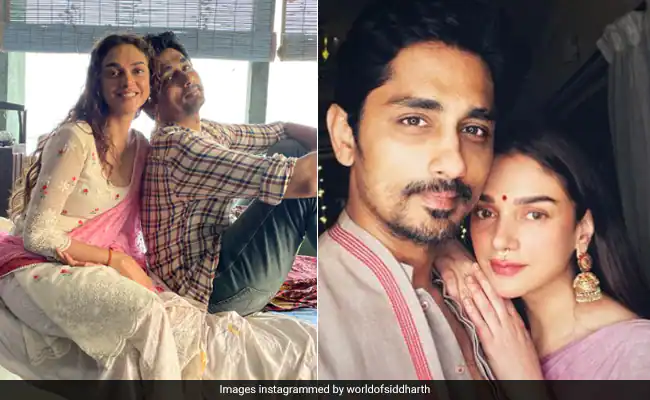 Red Carpet Official
Their relationship reached a milestone when Aditi Rao Hydari and Siddharth made their debut as a couple on the red carpet at a L'Oreal event in Mumbai. This public appearance further solidified their status as a prominent duo in the world of showbiz.
Instagram Exchanges
Aditi and Siddharth aren't shy about flaunting their affection on social media. Their Instagram profiles frequently feature snapshots of their shared moments, and their exchanges online often create a buzz among fans.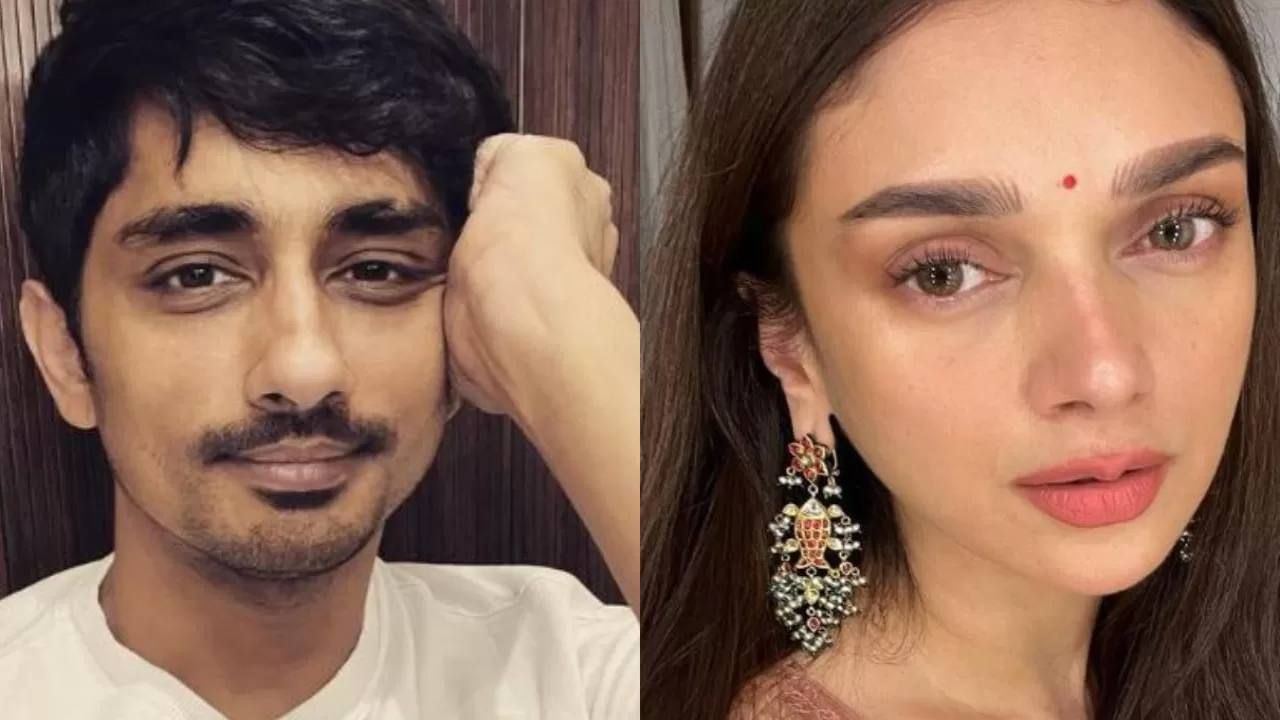 In the Spotlight
Earlier this year, a video of the couple dancing to "Tum Tum" went viral, gaining widespread attention for their chemistry and charm. Aditi Rao Hydari has had a bustling year, with appearances in the critically acclaimed "Jubilee" and "Gandhi Talks." She also stars in the web series "Taj: Divided by Blood" and Sanjay Leela Bhansali's "Heeramandi." Her versatility as an actress continues to shine through in a variety of roles, cementing her status as a celebrated star in the Indian film industry.
In Conclusion
Aditi Rao Hydari and Siddharth's Mumbai date night serves as a testament to their blossoming love story. With their fashion-forward appearances, Instagram-worthy moments, and on-screen charisma, this dynamic duo has become a beloved fixture in the world of entertainment, capturing the hearts of fans and paparazzi alike.