Afsana Khan Notices Hina Khan's Weight Gain; Says, 'Aap Mote Lag Rahe Ho'
There has not been a single season of Bigg Boss after its 11th installment that Hina Khan has not appeared in. The diva won hearts in Bigg Boss 11 and since then, she shares a great rapport with the makers. She is called every season to add some 'tadka'. Khan made a special appearance on the recent 'Weekend Ka Vaar' episode of 'Bigg Boss 15'. She brought along a laughter element to the show.
Following a discussion with host Salman Khan, the former Bigg Boss participant entered the house to 'reboot' the participants through a task. Everyone was happy seeing Hina in the house. What took one and all by surprise was Afsana Khan's remark on Hina's appearance.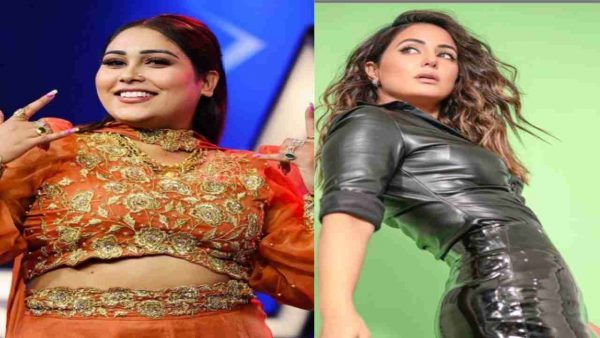 Afsana Khan, who is known for her outspoken attitude greeted Hina with a smile. The Punjabi singer then revealed to Hina that she is her favorite. Hina responded to it by mocking her telling Afsana how she always complimented any star who entered the house in the same way.
Neha Rohanpreet's Wedding Anniversary Celebration Stems From A Dream
Hina was looking ravishing in a short black dress. Commenting on her look, Afsana told Hina, "Aap mujhe thode mote lag rahe ho, waise to aap bahut slim ho (You are looking fat to me though you are very slim)." Hina was all smiling at the compliment and she too complimented Afsana in the same way. She told the Bigg Boss participant that she also looks slim and beautiful on-screen, as well as in person.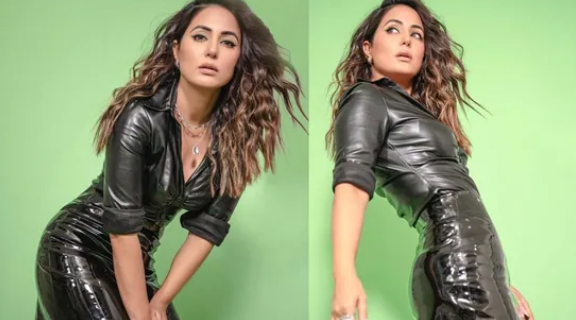 The shielded remark on Hina's weight gain comes days after she opened up about her weight gain after the death of her father. Recently, Hina had opened up about how she chose her mental wellness over her physical appearance for a few months.
Hina had shared a picture and had written on Instagram, "I had put on some kilos in these months for obvious reasons and I did not pay attention to how many kilos I put on… My mental health was way more important and I just wanted to be, wanted to do things that make me happy."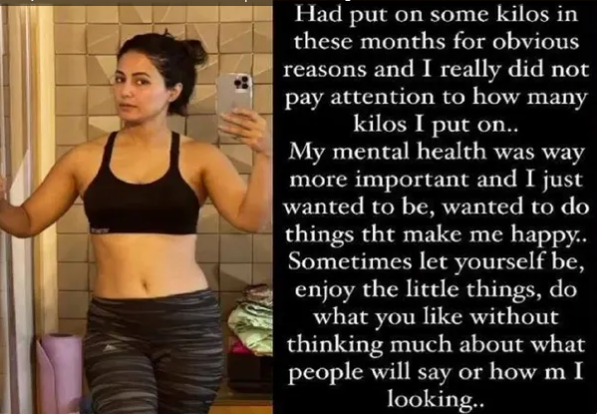 She further added, "Sometimes let yourself be, enjoy the little things, do what you like without thinking much about what people will say or how m I looking… After all, one needs to be in the right frame of mind to do anything in life… And I chose mental health, my well-being, over my physical appearance… Now here I am, back in action". Hina also wrote, "Work in progress."
Hina lost her father Aslam Khan in April this year. Though the actress has put on some extra kilos, she is determined to gain her usual self back soon.