Amitabh Bachchan And Uunchai Co-stars Anupam Kher & Boman Irani Pose For A Fun Photo
There is no need to introduce Amitabh Bachchan. Mr. Bachchan, one of Bollywood's greatest stars, keeps his followers up to date on his current ventures and personal life via social media and his blog. His admirers enjoy his updates and anticipate them with bated breath. Uunchai, directed by Sooraj Barjatya, will be the actor's next film. He frequently posts photos from the set of his future film's behind-the-scenes (BTS). In related news, the celebrity shared a hilarious photo with his co-stars Anupam Kher and Boman Irani on Instagram.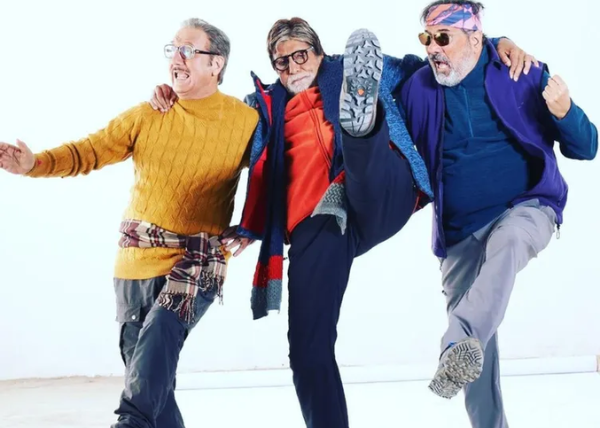 The trio may be seen in the shot gripping each other's shoulders. Big B performed the kick posture, while Kher and Irani made amusing faces. While sharing the photo, Bachchan wrote in Hindi, "Ye umar ka takaja hai; Hairatangez nazara hai." Fans hurried to leave nice words in the comment box as soon as he shared the snapshot. "Legends in a frame," one enthusiast remarked. In the comments section, others left heart emojis.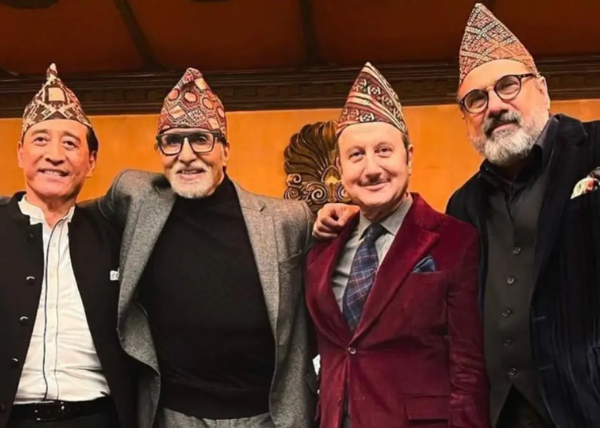 Amitabh Bachchan, Parineeti Chopra, Anupam Kher, Boman Irani, Sarika, and Neena Gupta play pivotal parts in Uunchai. On April 27, the film's last schedule was completed, and Boman Irani turned to social media to provide a peek of the final day, which he uploaded on his own Instagram account. Along with the video, he also wrote a nice letter.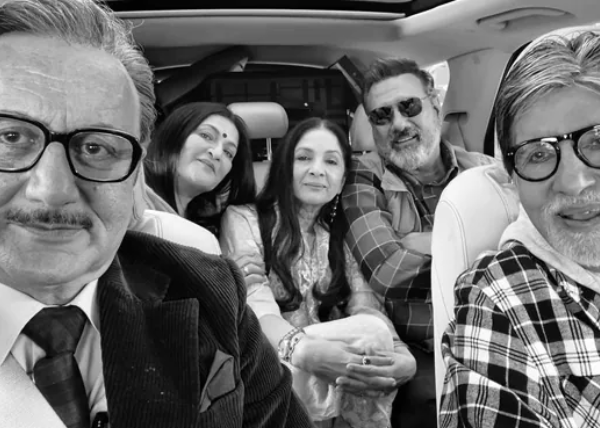 On the last day of their work, the cast and crew were seen standing together in the video. They performed Sooraj Barjatya's famous leap as a homage to the director. While sharing the video, Boman Irani wrote, "This little jump action we all did was Soorajji's signature step when we did a good shot. We all did it for him as a tribute to his noble and humble royal direction during #Uunchai. This little skip is our little way of saying we love you…#uunchai."