Amitabh Bachchan Recalls When People Used To Call Him Unnt 'Camel', Shares Throwback Picture!
Actor Amitabh Bachchan has taken a trip down memory lane by sharing past photos from his second film Reshma Aur Shera. On Monday, Amitabh posted a black-and-white photo on Instagram of her sitting astride a camel. Amitabh in a white kurta and polka dots poses while looking at the camera. A scarf was also wrapped around his neck.
Amitabh Bachchan shares throwback picture sitting on camel
The photo behind him shows several people and a tent. Amitabh wrote in the post: "When I went to the cinema in 1969, everyone used to call me Unnt(camel).. So I thought I should pay tribute and mounted one (laugh emoticon). This is from my second film, Reshma Aur Shera. … Location Died in the desert beyond Jaisalmer. Fortunately, they don't call me that now… The name has been stolen by others…" Unnt means "camel".
Fans React- Nothing matters today, You have reached so high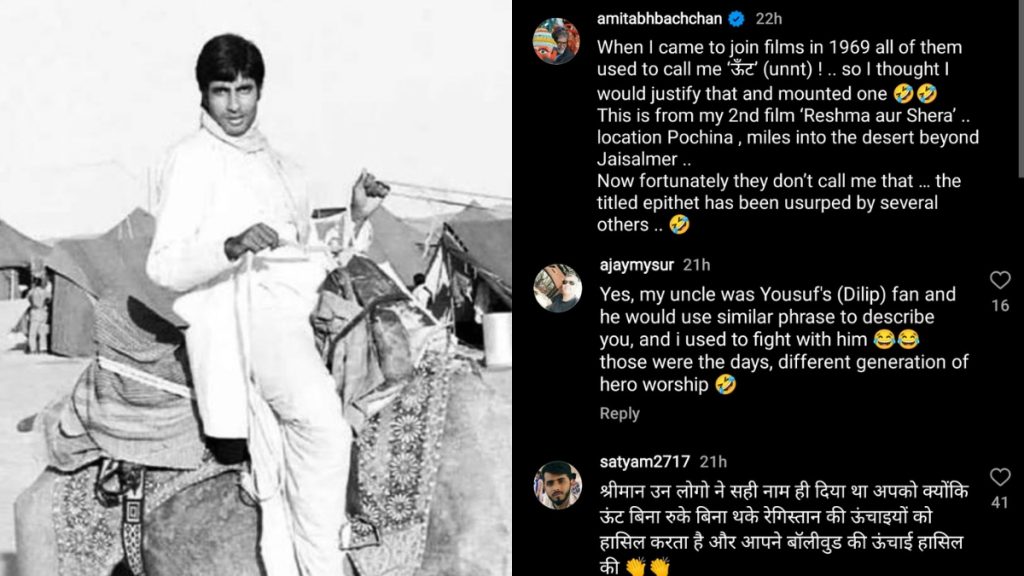 Commenting on the post, one fan wrote, "You have reached heaven in terms of name and fame. Ab na unnt Matter na Hi Height (Now neither camel nor height matters). Legend, pride, Shahensha from India. one person said, "Very handsome man. Yes, my uncle used that expression to describe you and I fought him all the time. It was another generation of hero worship." One Instagram user commented.
Amitabh Throwback Picture is from His film Reshma Aur Shera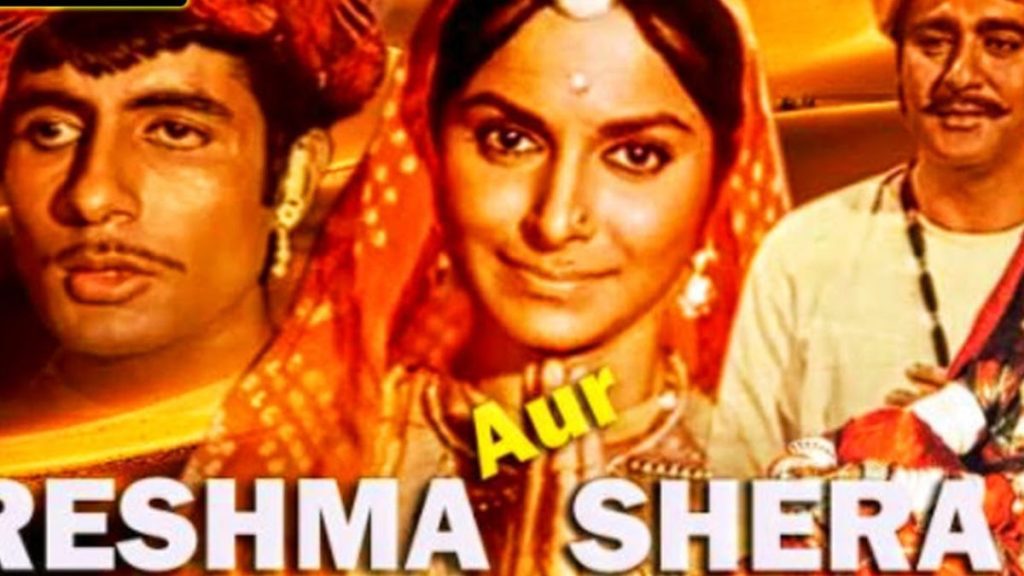 Reshma Aur Shera (1971) was produced and directed by Sunil Datta. Apart from Amitabh, the film also stars Sunil, Waheeda Rehman, Vinod Khanna, Raaki, Ranjit and Amrish Puri. Reshma Aur Shera was nominated for Best Indian Foreign Language Film at the 44th Academy Awards but was not accepted as a nomination. The film received 3 National Film Awards.
In a 2018 Filmfare interview, Amitabh said, "When I got the opportunity to work with Waheeda in Reshma Aur Shera (1971) early in my career, I couldn't believe my luck. For me she has always been the perfect, deep Indian woman in her Personality I found qualities that reminded me of my faith. With a quiet, unassuming and introverted personality, this unit, synonymous with elegance throughout filming, spent most of her time hiking in the Rajasthan desert in a tent in Forchu, a village near Jaisalmer."
Big-B Recent Film Was Unchai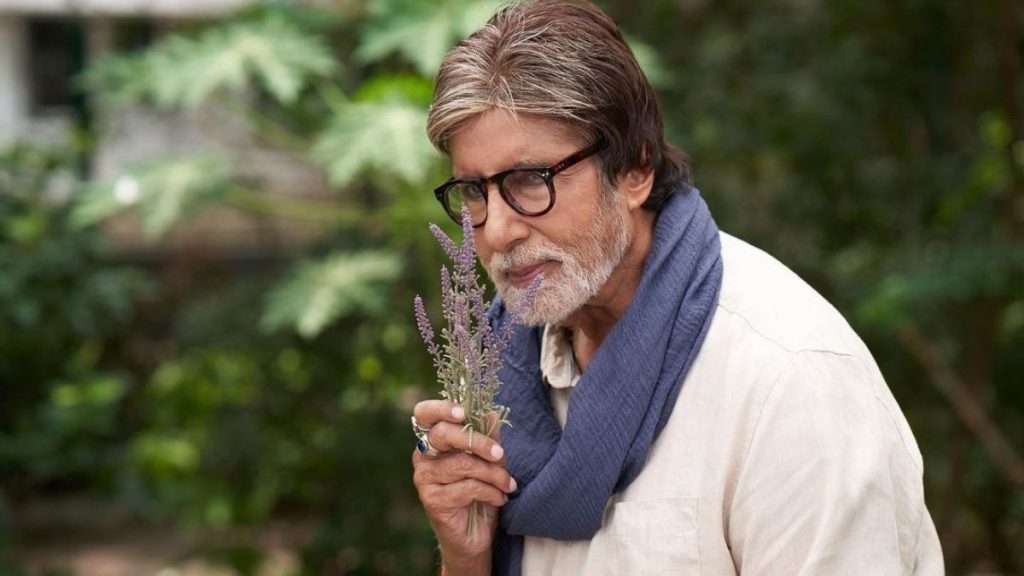 Amitabh recently starred in the family show Uunchai along with Anupam Kher, Parineeti Chopra and Boman Irani. The film also stars Danny Denzongpa, Nina Gupta and Sarika. The film, directed by Suraj Barjatiya, received positive reviews from the audience.