Ananya Panday, Navya Naveli Enjoys Goodbye 2022 Party Ahead Of New Year; See Pictures
At this moment, preparations for the new year are in full swing across the country. Everyone is seen in full swing to celebrate the year 2022's departure and the arrival of 2023. In such a situation, how can our stars stay behind?
Bollywood actress Ananya Pandey is seen ringing in the New Year. Some of Ananya's pictures are going viral on social media. She is dressed gorgeously in these photos. Simultaneously, Amitabh Bachchan's granddaughter Navya Naveli Nanda is seen with her. These images are widely sharing on social media after Ananya posted it on her Account.
Ananya is seen in a daring outfit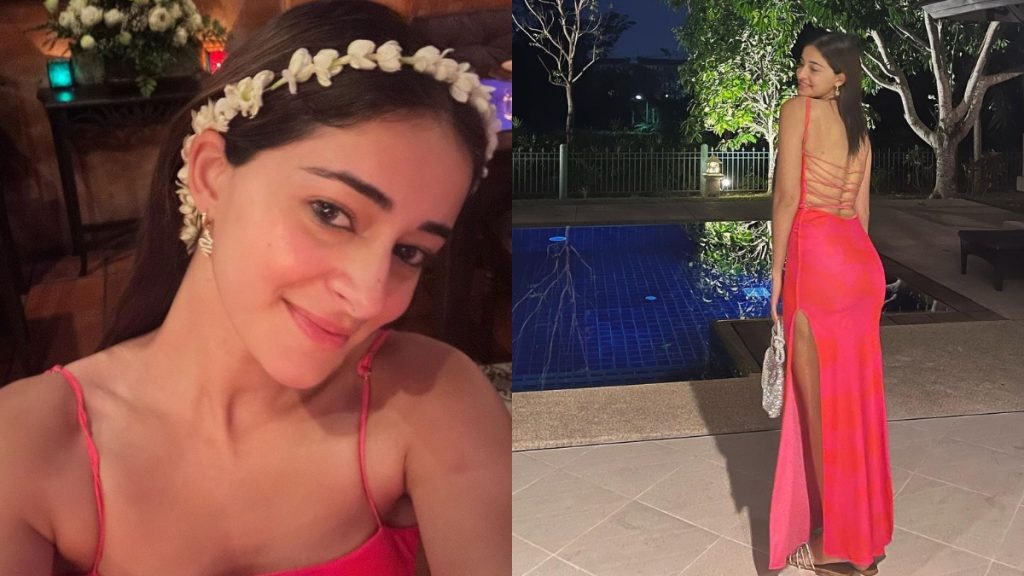 Ananya Pandey has shared some of her photos on Instagram. She looks stunning in these photos. Ananya is dressed in a dark pink gown at this time. Her dress is completely open from the back. It is strung with cords and her open-side dress only adds hotness to her. Ananya has styled her hair open with this dress.The flower hairband looks absolutely cute on her. Her glittery yet simple makeup is making her even more stunning. She is seen posing in this daring dress.
Ananya, who was photographed with Big B's granddaughter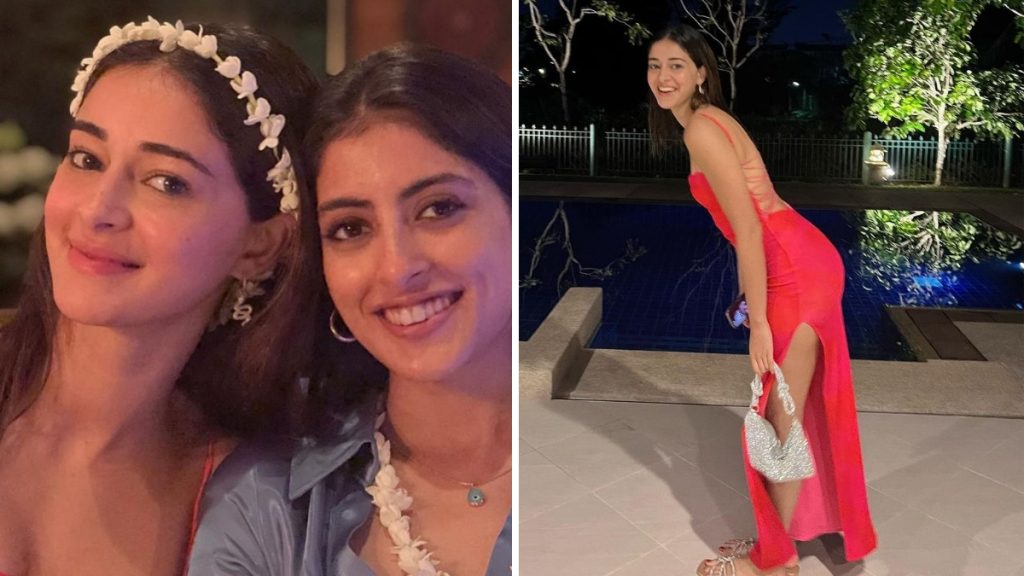 Ananya has also posted a video along with her photos. A lady is seen performing in this video. At the same time as Ananya, Amitabh Bachchan's granddaughter Navya Naveli Nanda attended the party. Ananya shared a photo of herself with Navya. Both are seen in full party mode during this. These photos have received a lot of attention.Well, We all are deliberately waiting for the new year to come meanwhile our Celebs stars Are bidding goodbye to this year in their own way.