Arjun Kapoor Completed 10 Years In Bollywood, So Malaika Expressed Her Love For Him!!
Bollywood actor Arjun Kapoor has completed 10 years in the world of cinema. The actor made his Bollywood debut with the film 'Ishaqzaade'. Arjun Kapoor made a splash in his first film itself. His chemistry with Parineeti Chopra was well received by the audience, as a result of which the film also became a tremendous success. On this occasion, Arjun Kapoor shared a video on social media, through which he told that he still feels as if it is the first day of shooting.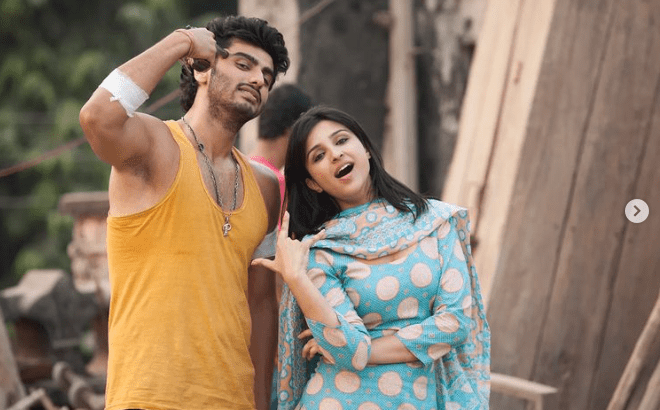 Arjun Kapoor
Arjun Kapoor has shared a video on Instagram, which is of his car. It is clear from this video that he has gone out for his work early in the morning. The window of the car is visible in the video, in which Arjun Kapoor is seen making a video with the phone's camera. With this video, Arjun Kapoor wrote, 'Today when I left for work, I felt grateful to be soaked in the first ray of light. Even after working in this industry for a decade, it still feels like the first day of shooting.'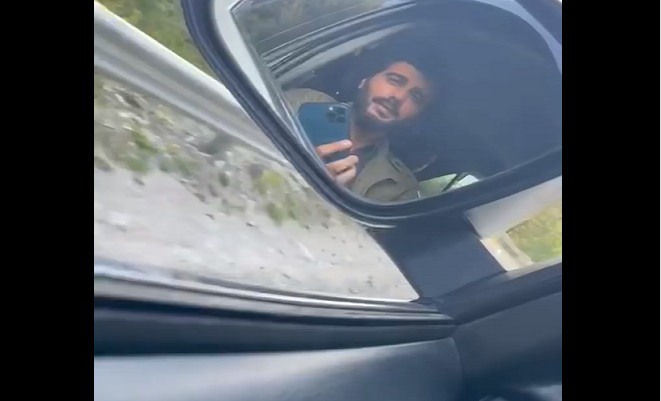 Arjun Kapoor Video
This video of Arjun Kapoor has been shared by Malaika Arora on her Insta story. Along with this video, Malaika also wrote a loving message for Arjun. Malaika wrote, 'Congratulations!!! Arjun Kapoor for many more decades.' Arjun Kapoor also shared this Insta story of Malaika Arora, writing, 'Hopefully with such a small outdoors I don't have to stay away for so long.' Along with this, Arjun Kapoor also put a heart emoji for Malaika.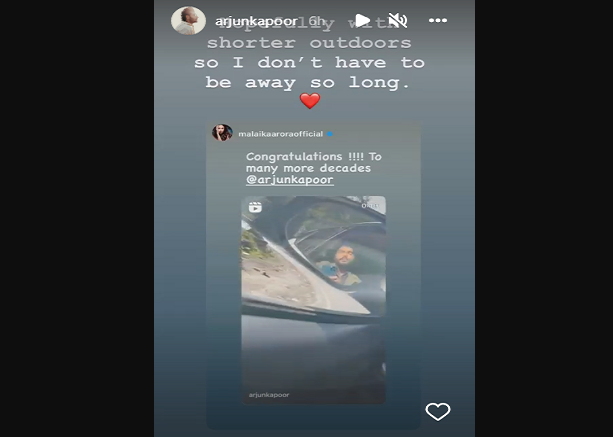 Arjun Kapoor's Status
Apart from this, Arjun Kapoor shared some pictures from the sets of his debut film on Instagram, in which he and Parineeti Chopra are seen together. Arjun Kapoor wrote a lovely note with these pictures, 'Ten years in the film industry. I am indebted to Adi sir and director Habib Faisal, who gave me a film like Ishaqzaade. A film that fulfilled my dream of becoming a hero. This film gives many memories and love. Thanks. As an artist I can proudly say that the work is still in progress. Every single film gives an opportunity to learn and do better. I got so many good producers and directors. This journey was full of ups and downs.'