Bhool Bhulaiyaa 2 Teaser: Kartik Aaryan Teams Up With Chota Pandit For Manjulika
Bhool Bhulaiyaa 2 is a film starring Kartik Aaryan and Kiara Advani, which is gearing up for a significant theatrical release in the near future. After great anticipation, the first teaser for the film was released on Thursday, and the release date was revealed the following day.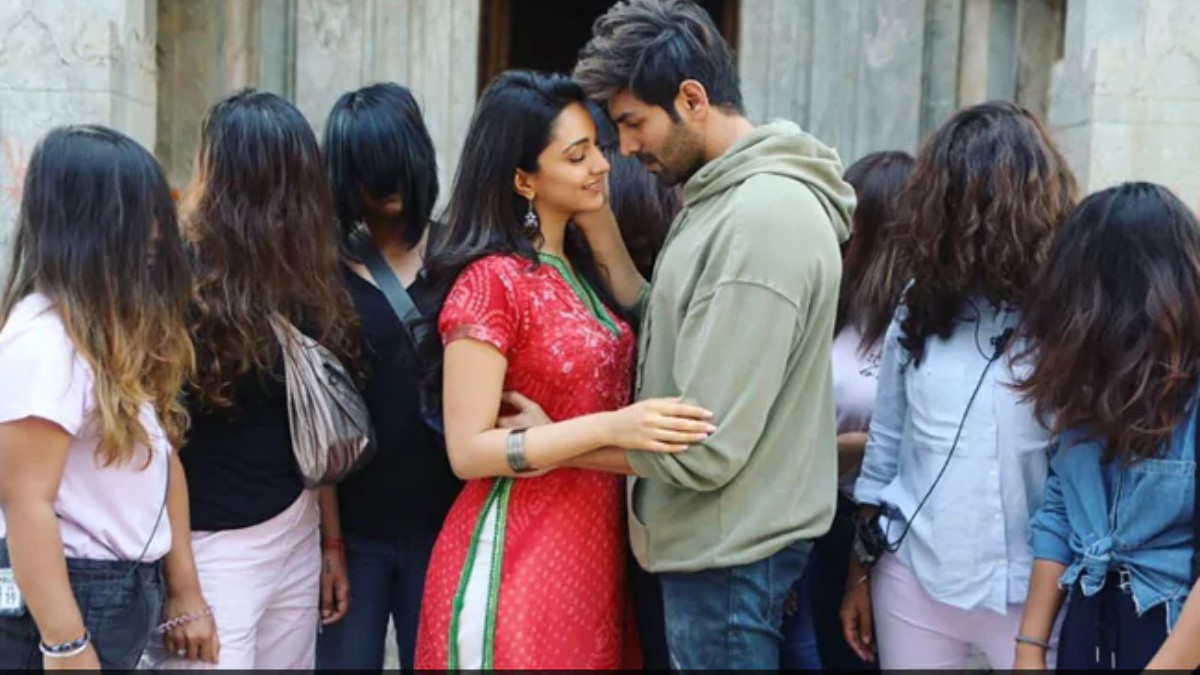 Kiara Advani shared a sneak peek of the comedic horror thriller on social media, where she receives a lot of attention. The teaser promises a high-octane dosage of fun for the fans for the summer months.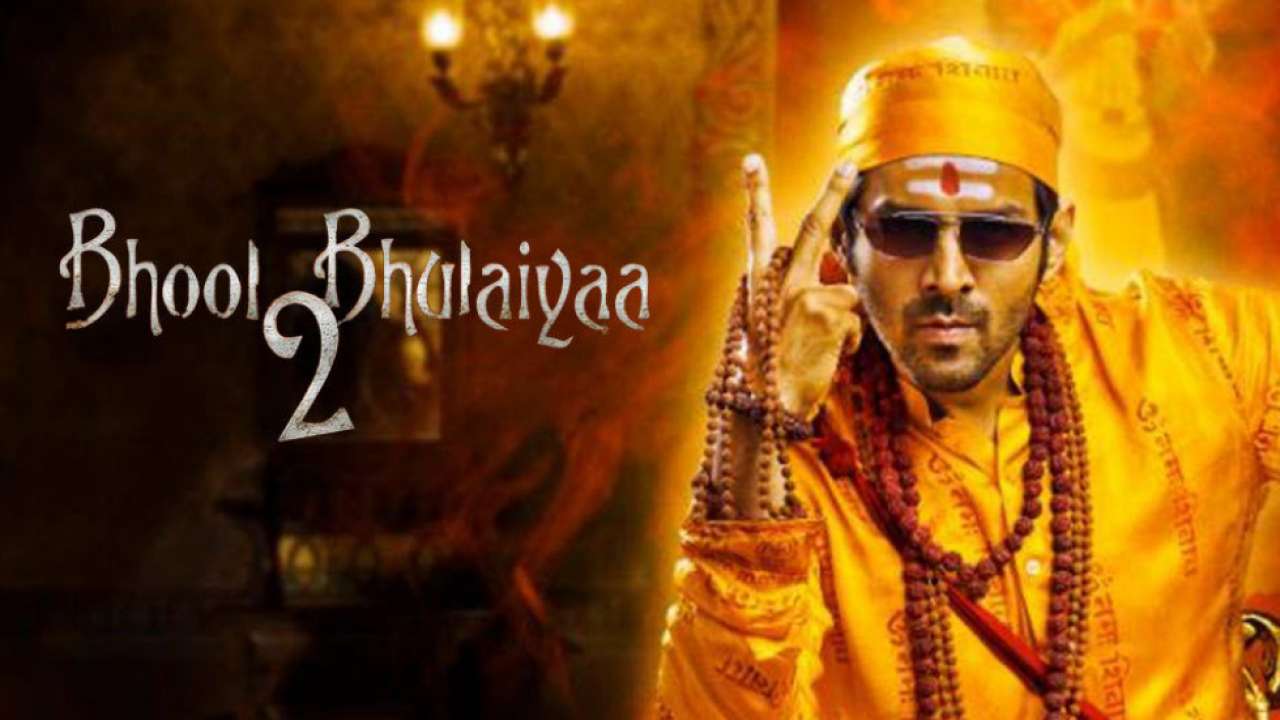 Brought back to life by the original cast except for the lead, the ghostly haveli makes a triumphant comeback in the sequel, which includes some old faces and a few new ones. We get to witness Rajpal Yadav dressed in his usual attire during the teaser.
Kiara shared the teaser on Twitter, "The legendary haveli is almost ready to reopen its doors! Are you ready to face the disputes of the world? The teaser is now available!" Take a look at her tweet with the Bhool Bhulaiyaa 2 Teaser:
https://twitter.com/advani_kiara/status/1514462064286515202?ref_src=twsrc%5Etfw%7Ctwcamp%5Etweetembed%7Ctwterm%5E1514462064286515202%7Ctwgr%5E%7Ctwcon%5Es1_&ref_url=https%3A%2F%2Fwww.pinkvilla.com%2Fentertainment%2Fnews%2Fbhool-bhulaiyaa-2-teaser-out-kartik-aaryan-enters-haunted-haveli-kiara-advani-release-20-may-1067581
On the other hand, Kartik tweeted, "#RoohBaba is coming. Beware of #Manjulika!!" Take a look at his tweet here:
#RoohBaba is coming
Beware #Manjulika !!#BhoolBhulaiyaa2 🧟‍♂️@advani_kiara #Tabu #BhushanKumar @MuradKhetani @anjummurad #KrishanKumar @BazmeeAnees @farhad_samji #AakashKaushik@dopmanuanand @ipritamofficial @OfficialAMITABH @TSeries @nirajkothari @Cine1Studios pic.twitter.com/VIZ2WkgaMW

— Kartik Aaryan (@TheAaryanKartik) April 14, 2022
In the film, which Anees Bazmee directs, Kartik Aaryan, Kiara Advani, Tabu, Rajpal Yadav, and Sanjay Mishra appear insignificant parts. Bhool Bhulaiyaa 2 is being financed by Bhushan Kumar, Murad Khetani, Anjum Khetani, and Krishan Kumar under the banners of T-Series and Cine 1 Studios set to enter theatres on May 20, 2022, according to the studio.
Are you ready to witness Manjulika again?