Bigg Boss House Has Become A Wedding Pavilion Twice; Find Out Who Got Married In The House
Bigg Boss 15 is entertaining the audience these days. With the start of this season, disputes started in the house, even the matter reached a scuffle. But the house of Bigg Boss is not only famous for quarrels and controversies but this house is also known for true friendship, love, romance, and marriage. Are you surprised too? The wedding pavilion is decorated not once but twice in the Bigg Boss house. Where the Bigg Boss contestants have been seen as a wedding procession. In Bigg Boss 4, Sara Khan's marriage was read with her longtime boyfriend Ali Merchant. During this, the whole house was decorated like a bride. Sara Ali Khan's parents also attended the show. The wedding was celebrated with pomp.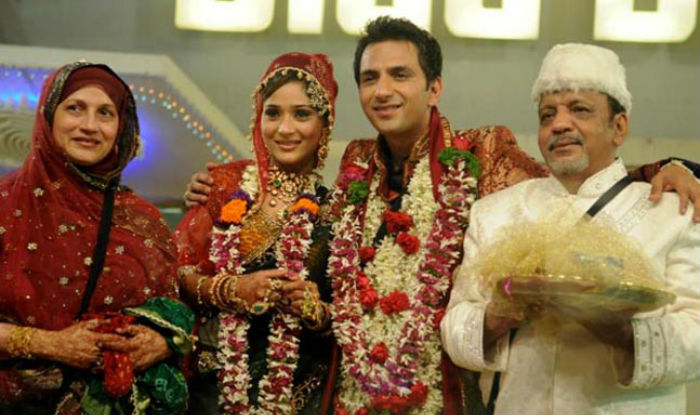 Sara Khan and Ali Merchant called off their marriage a few days after appearing on the show. Even Sarah's parents themselves could not believe this. Ali later admitted that Sara and he had married just for money. According to the reports, both of them were given 50 lakhs in Bigg Boss to get married on the show. Whereas on this the makers of the show had said that they have no hand in this thing. Both had taken this decision of their own free will.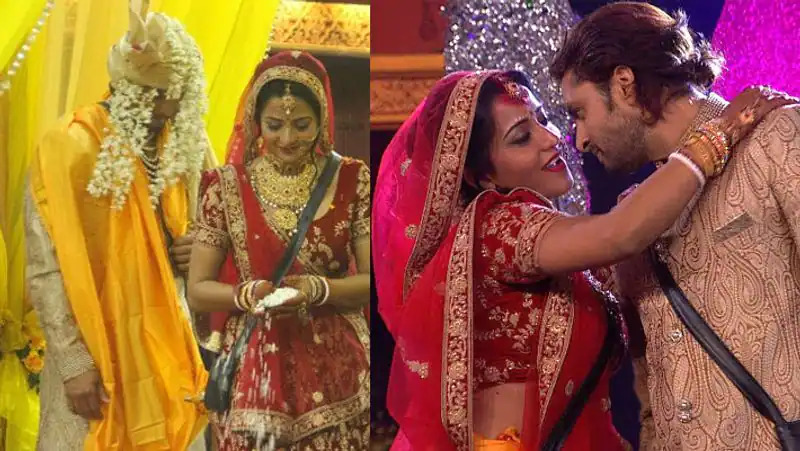 Bhojpuri film actress Monalisa was seen in Bigg Boss 10. She was one of the most liked contestants on the show. In the show, her boyfriend and live-in partner Vikrant Singh were married with much fanfare. The marriage of both of them was completed with full rituals in the mandap with the ceremony of turmeric and Mehendi. Apart from Monalisa's mother and Vikrant's sister, Bhojpuri industry actors Nirhua and Amrapali were also present at the wedding. Even after coming out of Bigg Boss, Monalisa-Vikrant Singh is still together. Both have bought their house in Mumbai. While Vikrant is active in Bhojpuri films, Monalisa has films as well as TV projects.