Bigg Boss Winner Rubina Dilaik Tests Positive For COVID-19, Says Husband Abhinav Shukla Doesn't Know About It
Bigg Boss 14 winner Rubina Dilaik took to her social media to announce that she has contracted the deadly virus. She also urged everyone who had met her in the past 5-7 days to get tested.
She wrote, "I always look out for silver lining!! I will now be eligible for donating plasma after a month. Tested Positive! Home quarantined for 17 days! Whosoever has come in contact with me over the past 5/7 days, plz get yourself tested!". She captioned the post as, 'Covid positive'.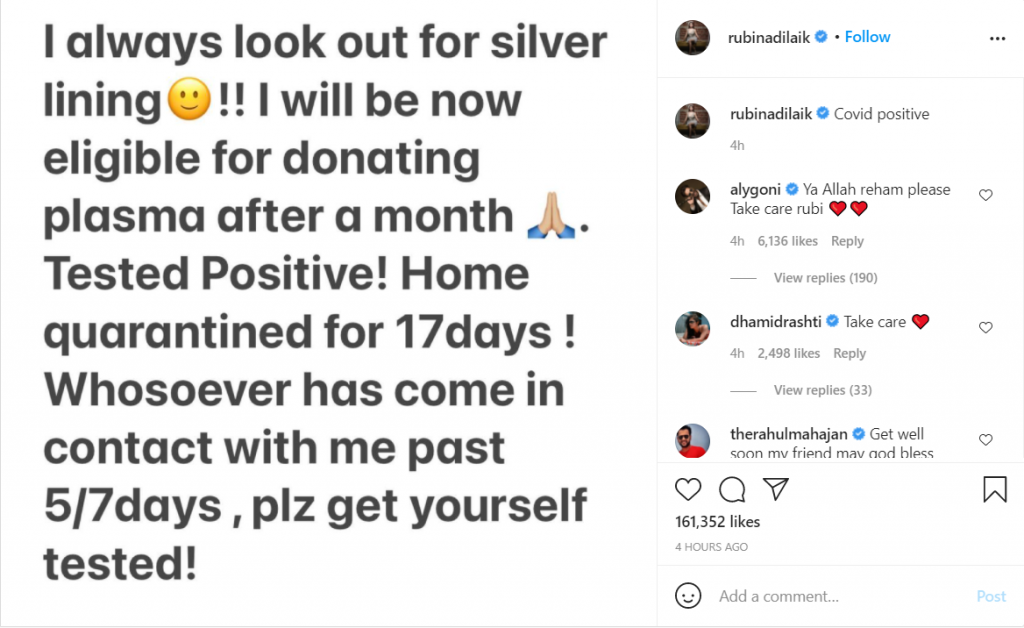 In an interview with ETimes, Rubina had stated, "I just got my reports and yes I have tested COVID-19 I had symptoms of the virus since two to three days. I was feeling weak, there was body ache and I felt feverish too. I didn't want to take a chance and decided to get tested."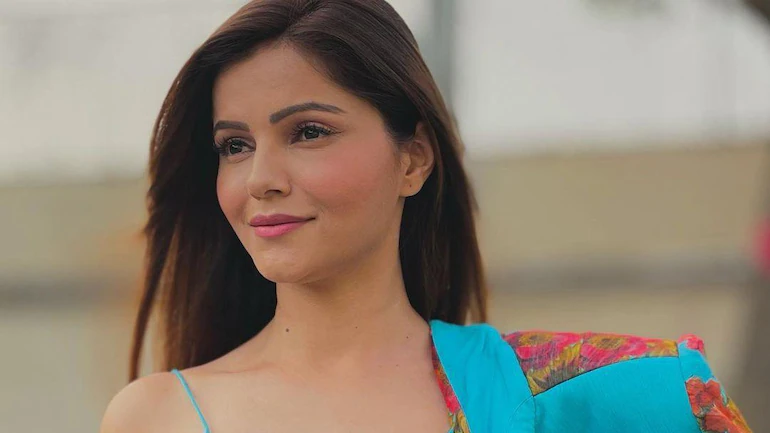 She had further added, "I am at home and that gives me little more courage. Being around family makes it easy. I am just looking at the positive side of this, I will be able to donate plasma once I recover. There are people in need of it and if I can help them, I'll feel good. I wanted to do something apart from donations for COVID and this will give me an opportunity to donate plasma after a month or so."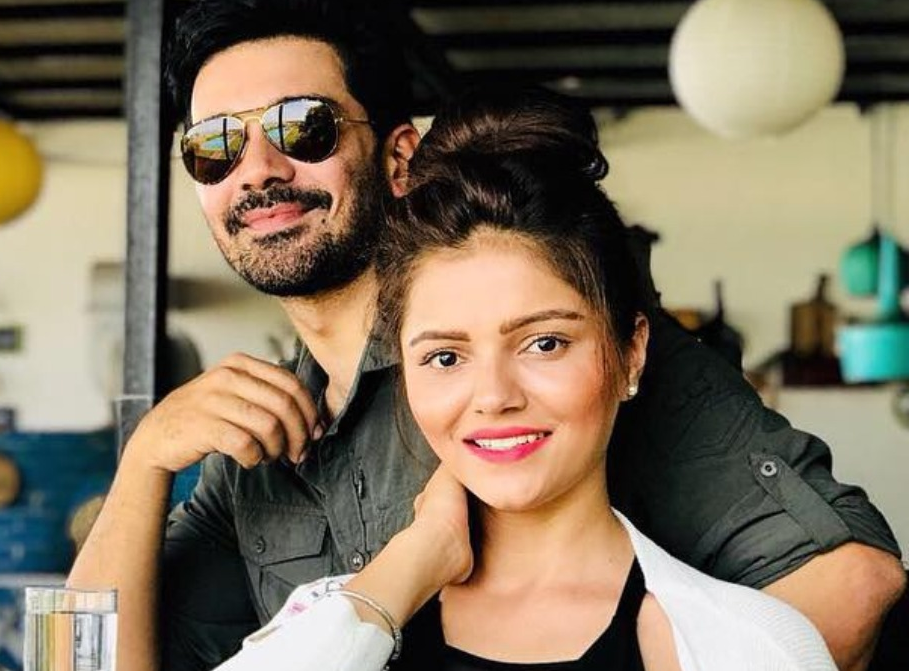 Further talking about her husband, "Abhinav had been in Punjab for some work. He knew that I was unwell but he doesn't know that I have tested positive because he is currently on a flight back to Mumbai. Once he lands, he will get to know that I have tested positive."