'Can't Name My Son Ram,' Old Video Of Saif Ali Khan Ignites 'BoycottVikramVedha' Trend On Twitter!
Boycott culture has become quite common in the film industry. Besides keeping a keen eye on actions of celebrities, audience keep a check on their public statements too. Anything which they find in bad taste triggers a boycott call for an actor's upcoming project. Not just this, a certain section of viewers has harbored so much hatred for Bollywood stars that they dig in to bring out old videos of actors with some controversial words uttered by them. Something similar happened with Saif Ali Khan recently.
Ahead of his film Vikram Vedha's release, a video of Saif stating that he cannot name his son 'Ram' is going increasingly viral on social media. And this has caused quite a stir among the boycott gang. They have began trolling Khan for his words and have started trending 'BoycottVikramVedha' on Twitter.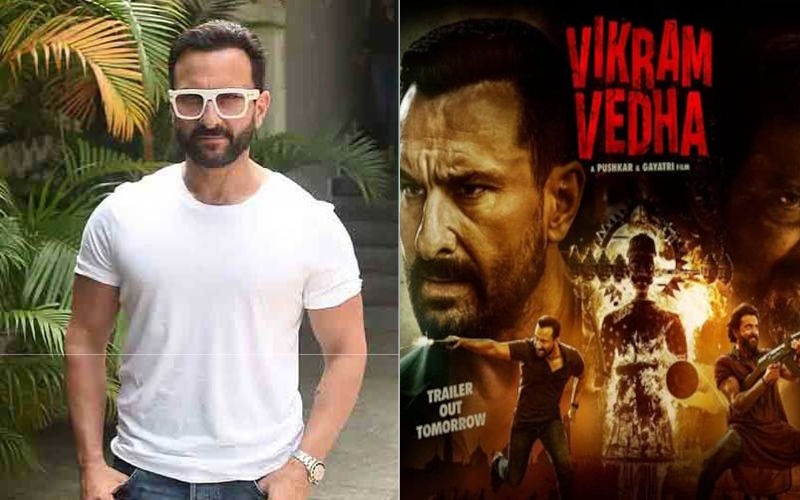 In the video, Saif could be heard saying, "I can't name my son Alexander or realistically can't name him Ram. So, I thought why not keep a good Muslim name and hopefully bring up with secular values so that they respect and love each other."
After Saif's clip spread like fire on social media, Netizens started commenting negatively on it. One user wrote, "Bollywood movies are boycotted these days due to these kinds of statements. Better to google "How do we respect Indian culture?" when your movie is close to its release date #BoycottVikramVedha."
Another user asked Indian audience to watch Mani Ratnam's Ponniyin Selvan 1, which is clashing with Vikram Vedha instead of the latter. "#BoycottVikramVedha let's watch history and pride and culture of india and south part of India and tamil nadu. Let's boycott cheap copy. PS1 is pride of Indian cinema #PonniyinSelvan1," he penned.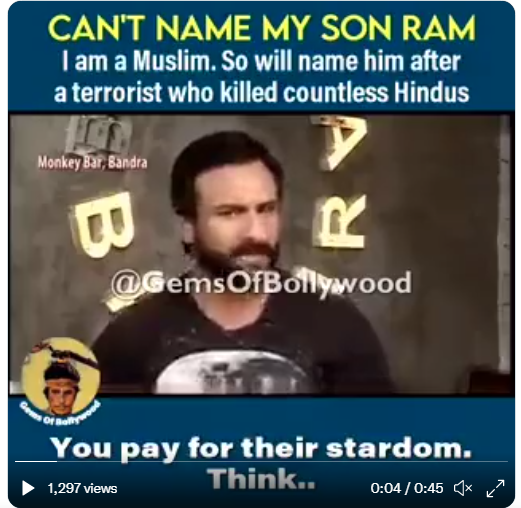 Let us tell you that only a part of Saif's old interview has been used to ignite Boycott trend. If we hear his full statement, this is what he said, this is what he said, "I'm aware that there's a certain amount of Islamophobia in the world today and as Muslims, if we don't somehow own it then who will? I can't very well name my son Alexander and realistically can't name him Ram. So why not a nice Muslim name and bring him up with secular values where we love and respect so that people meeting him say 'what a nice guy' and that's the end of the name."
For the unknown, Vikram Vedha is a remake of a Tamil film by the same name. Apart from Saif Ali Khan,it stars Hrithik Roshan, Radhika Apte, Rohit Saraf, and Yogita Bihani. It is releasing on September 30, 2022.