Dua Lipa and Trevor Noah sparked dating rumours with a romantic dinner date in New York City on Wednesday night. They  were spotted having a night out in New York City and were photographed sharing a hug and a kiss.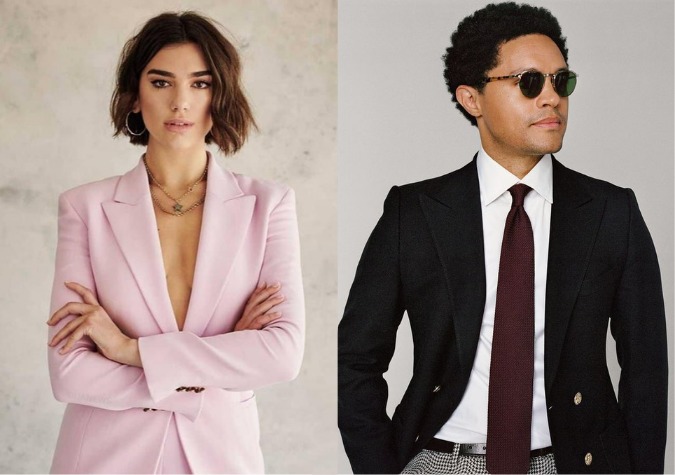 Dua Lipa and Trevor Noah were seen out on the town in New York City.
Dua Lipa and Trevor Noah sparked dating rumours after being spotted together in New York City. On Wednesday night, September 28 in NYC, the 27-year-old singer and the 38-year-old comedian were seen eating dinner together at Miss Lily's in the East Village. According to photos obtained by the Daily Mail, the couple also shared a hug during their night out.
It's unclear if Dua and Trevor were on a friendly date. According to an eyewitness who spoke to The Daily Mail, "They sat alone in the restaurant, away from everyone else. They were clearly in love and sat close together throughout the meal. They walked together, stopping for long embraces and hugs on the second kiss."
Fans have speculated about a brewing romance between the two after photos of them sharing an embrace and kiss went viral on social media. Trevor reportedly ended his relationship with Minka Kelly earlier this year, while Dua previously dated Gigi Hadid's brother, Anwar Hadid, but the couple split up last year.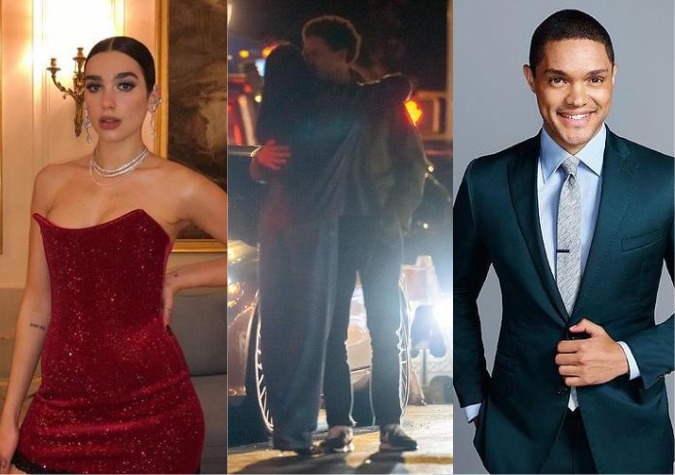 On the same day that he sparked dating rumours with Lipa, the comedian announced his departure from The Daily Show, which he had hosted for seven years. Since taking over for Jon Stewart in 2015, the 38-year-old has hosted the news and talk show. Noah has stated that the date of his departure will be announced later, and that he will continue to host in the meantime.