Elli Avram Was Completely Broken After Hearing The News Of Her Brother's Brain Tumor During The Ad Shoot
Actress Elli Avram cried on Maniesh Paul's podcast after mentioning an incident related to her life. The Malang actress told that she was shooting for an advertisement with actor Manoj Bajpayee when she heard a piece of shocking news from home but soon after that I had to shoot for the advertisement. Elli told Maniesh Paul that he had a medical emergency in his house, yet he fulfilled his commitment and shot the ad. Elli said, In 2019, I started shooting for Malang. 
I was shooting back to back. Also, I had an ad shoot with Manoj Bajpayee. Then my parents got a call from my brother that my brother has a brain tumor and his condition is very serious. For me, it was a shock. Holding her tears, Elli said that she didn't want to cry on the set so she didn't share the news with anyone, not even her manager. Allie said that she tried to give her best despite being "mentally disturbed". 'I was completely shocked and didn't tell my manager. I was thinking that if I tell anyone, I will break down and ruin the entire shoot, makeup.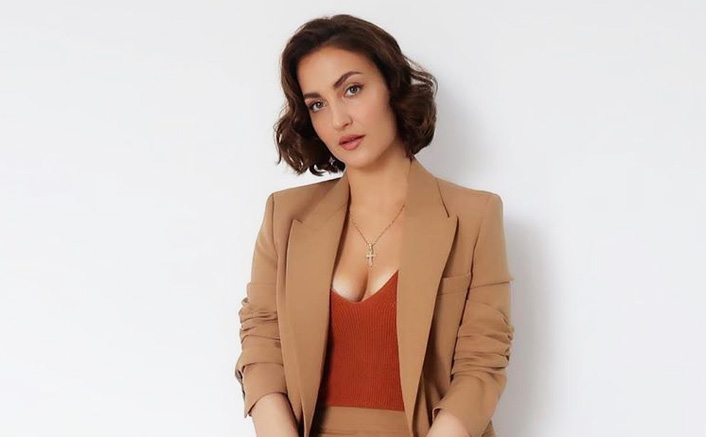 Elli, who worked with Maniesh Paul in Mickey Virus, said that she finished shooting and finally found time to talk to her family. Emotional Ellie said that she broke down as soon as she reached home. Manish told that Eli's brother, who has been in the army for 12 years, is now fine and is recovering. Elli AvrRam is compared to Katrina Kaif as her face looks a lot like Katrina Kaif. Elli got recognition in India by participating in Bigg Boss. She participated in Season 7 of Bigg Boss and stayed in the house for almost 10 weeks. Talking about her Bollywood career, she has worked in films like Angie, Kis-Kis Ko Pyaar Karoon, and Malang as well as she has worked in Tamil and Kannada films as well. Apart from this, she has also done item songs in many Bollywood films.