Fans Made Ruckus As Katrina Kaif's Name Changed To "Camedia Moderatez" On Instagram!
There was a scene in the world of Bollywood when it was revealed that Katrina Kaif's Instagram account name had been changed. When the name was posted on the actress's account, fans made a fuss. Many users started taking screenshots of her accounts and posting them on Twitter, and they began to assume that Katrina's account had been hacked.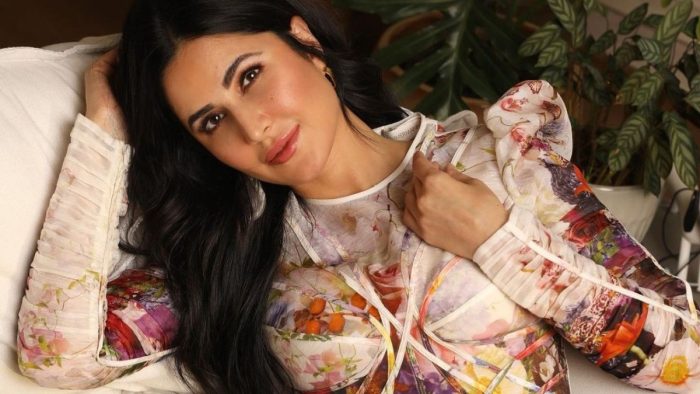 Katrina recently shared a beautiful photo in a floral dress on her social media profile. When Katrina posted the photo, she hinted in the caption that she would soon have a new project with Shah Rukh Khan's wife, Gauri Khan. Gauri also said about this photo, "I'm waiting for a big release." Soon after the changes in Katrina's profile made people confused and they started talking about the hacked account without understanding it.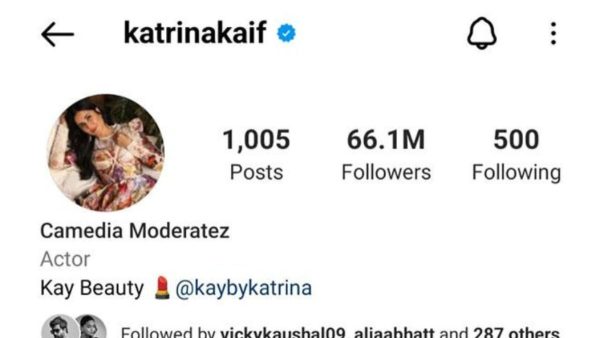 However, we would like to inform you that the name of the Instagram account was changed by Katrina herself, and not because her ID was hacked. The actress changed her name to Camedia Moderatez and then briefly returned to Katrina Kaif to put an end to her hacking speculation. However, at this time, there should be excitement among the fans. More than 66 million people follow Katrina's Instagram account. Fans called Katrina's name a change in advertising tactics. Only time will tell if this is a publicity stunt or a new tactic of Katrina.
Speaking of work, the actress will be appearing in Phone Bhoot soon. Apart from Katrina, Ishaan Khatter and Siddhant Chaturvedi also appear in the film. The film will be released in theatres on November 4th. Katrina will also appear on Koffee with Karan to promote the film. But the actress can't be seen with Phone Bhoot stars Ishaan and Siddhant instead of having coffee with husband Vicky Kaushal on the couch.