It feels like the end of an era! F.R.I.E.N.D.S. star Matthew Perry passed away aged 54 on October 28th 2023. Popularly known as Chandler Bing, Matthew has left his fans in utter shock and a state of grief. Here's everything you need to know about his demise, his witty character from F.R.I.E.N.D.S. and how the world is missing him so much!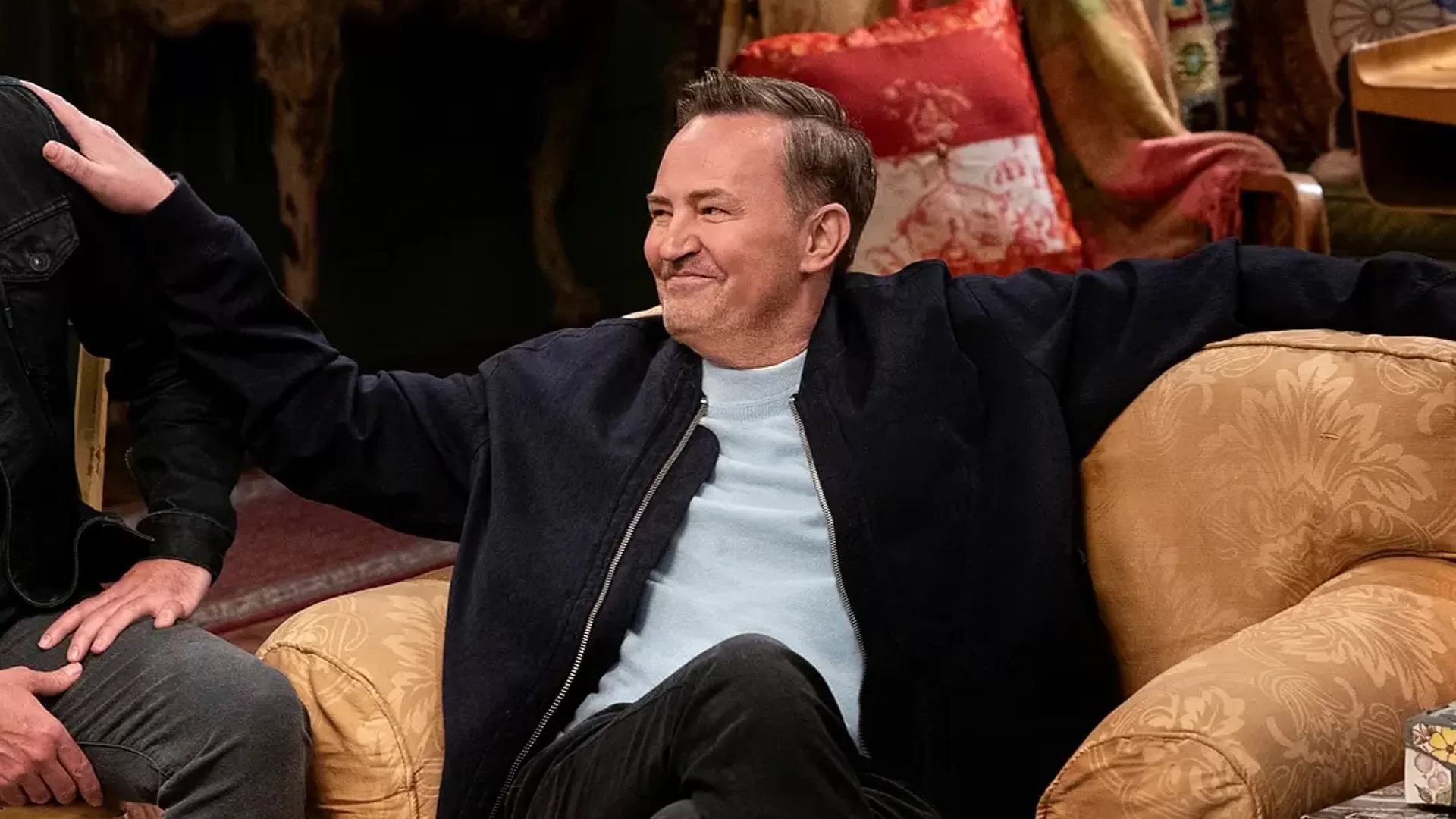 Cause of Matthew Perry's death
American-Canadian actor Matthew was found unconscious in a hot tub by his assistant. He allegedly died of an apparent drowning at his residence in Los Angeles. There was no drugs found at the scene and no foul play suspected. The sources say the investigation is currently going on to ascertain the cause of his death.
Previously in his 2022 memoir named "Friends, Lovers, and the Big Terrible Thing," Matthew Perry had shared about his struggle with addiction to alcohol and drugs, and his road to recovery.
Internet mourns his passing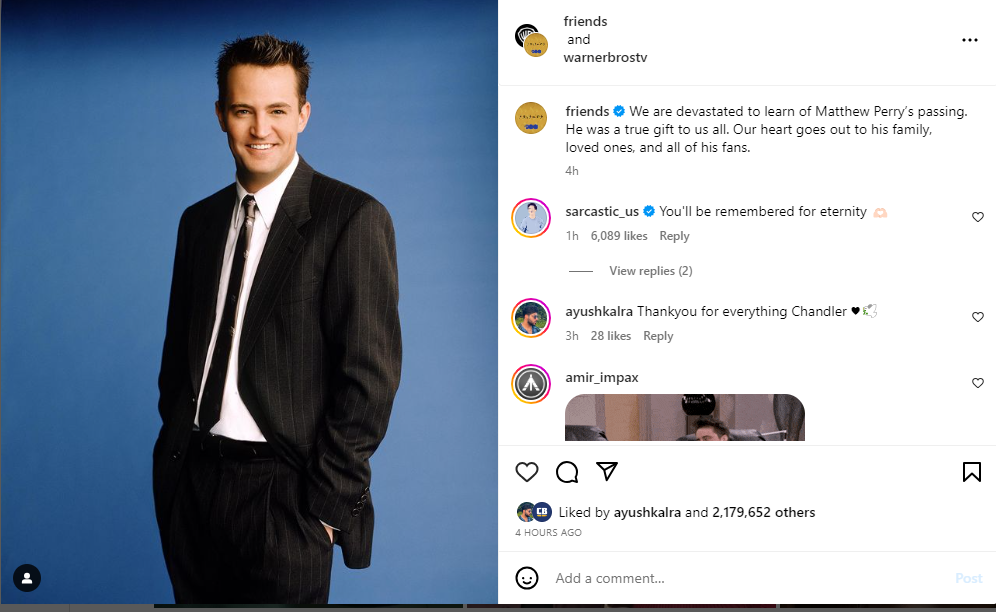 F.R.I.E.N.D.S. show's production company, Warner Bros. Television Group, expressed their grief on Instagram, "We are devastated to learn of Matthew Perry's passing. He was a true gift to us all. Our heart goes out to his family, loved ones, and all of his fans."
As Matthew's sudden and tragic passing has left a void in the hearts of his fans, all netizens are giving a heartfelt tribute to him by posting FRIENDS edits & collages, Chandler's epic dialogues and some beautiful moments from the cult show.
Being a Friends sitcom fan, celebrity chef Kunal Kapur also dedicated two Instagram posts to Matthew Perry. In one IG post, he wrote, "Extremely saddened to hear the loss of our friend Matthew Perry. Watching friends will never be the same again." In another post, he posted FRIENDS reunion photo with a heartwarming caption (below).

A fan wrote, "It has happened. The one thing I was always scared of, first to see them age, then to lose them. Beyond words. This man was a feeling, the loss feels too personal. Of course this man will rest in peace, Ms Chanandler Bong!"
Another one commented, "Thanks for making me smile again." The other post read, "Rip. My comfort character."
Famous quotes by the sarcasm king – Chandler Bing
The adorable character of Chandler Bing, played by Matthew Perry, has etched in the hearts of millions of fans forever. Here are some of the memorable one-liners that truly justify that he is undoubtedly the funniest man ever on TV with an impeccable self-deprecating humor. Take a look:
"Hi, I'm Chandler. I make jokes when I'm uncomfortable."
"Could she be more out of my league. Ross, back me up!"
"I'm hopeless and awkward and desperate for love."
"When I first meet somebody it's usually panic, anxiety, and a great deal of sweating."
"When I was younger, I started using humor as a defense mechanism."
F.R.I.E.N.D.S. reunion
In 2021, Matthew Perry along with his castmates Jennifer Aniston (Rachel), Courteney Cox (Monica), Lisa Kudrow (Phoebe), Matt Leblanc (Joey) and Matthew Schwimmer (Ross) had gathered together for a special episode titled, 'Friends Reunion' and reminisced the good old days.
The cast became overnight TV sensations when the sitcom F.R.I.E.N.D.S premiered in 1994. Even after almost two decades, it still remains one of the most cherished sitcoms of all time with so many elements – relatable characters, daily life banters, and the bond that these cast members shared with one another.
All we can say today – Thanks Matthew for bringing us so much laughter and joy. You will be missed Chandler Bing! Rest in Peace Matthew Perry.