Gigi Hadid Is Latest Celebrity To Launch Her Own Clothing Line!
Supermodel Gigi Hadid is turning into a fashion designer! The 27-year-old supermodel revealed her new business venture on Instagram on Thursday, saying she's working on her own apparel line, Guest in Residence. It's the news we've all been waiting for: Gigi Hadid is launching her own clothing line.
Overnight, the supermodel revealed a behind-the-scenes glimpse at the creative process for a new knitwear label called Guest in Residence on Instagram. "I've been working on something…. with love, @guestinresidence." Hadid's bio has also been updated to state "founder" and "creative director" of the brand. Gigi announced in April that she was collaborating with her childhood friend and Frankies Bikinis founder, Francesca Aiello, on a new swimsuit collection.
View this post on Instagram
The social media post was followed by a rolodex of photographs, one of which contained a photo of colorful swatches with co-collaborators fashion editor Gabriella Karefa-Johnson and knitwear expert CJ Kim also tagged. We also got a glance at the branded clothing tags, as well as examples of colorful sweatshirts and what appears to be a grey loungewear set.
The news comes after the 27-year-old was pictured this week strolling the streets of New York City with a modern spin on the skater girl look. She donned ripped jeans and Converse sneakers, as well as an uncredited crocheted vest and bucket cap. Could this be the first peek at the next collection?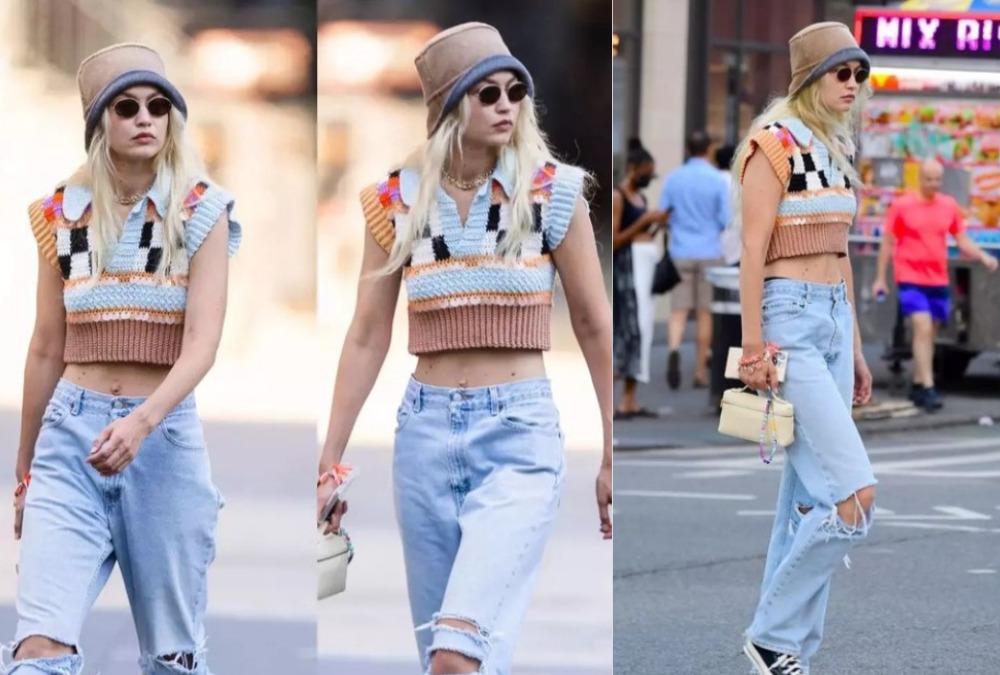 Given her background in the industry, the creation of a clothing brand is not surprising. She was chosen to co-host the Netflix reality design series Next In Fashion in 2022, and Hadid has design experience; she just created two collections of bikinis with Frankies Bikinis, paying tribute to her 1-year-old daughter Khai with specific patterns and children's sizes.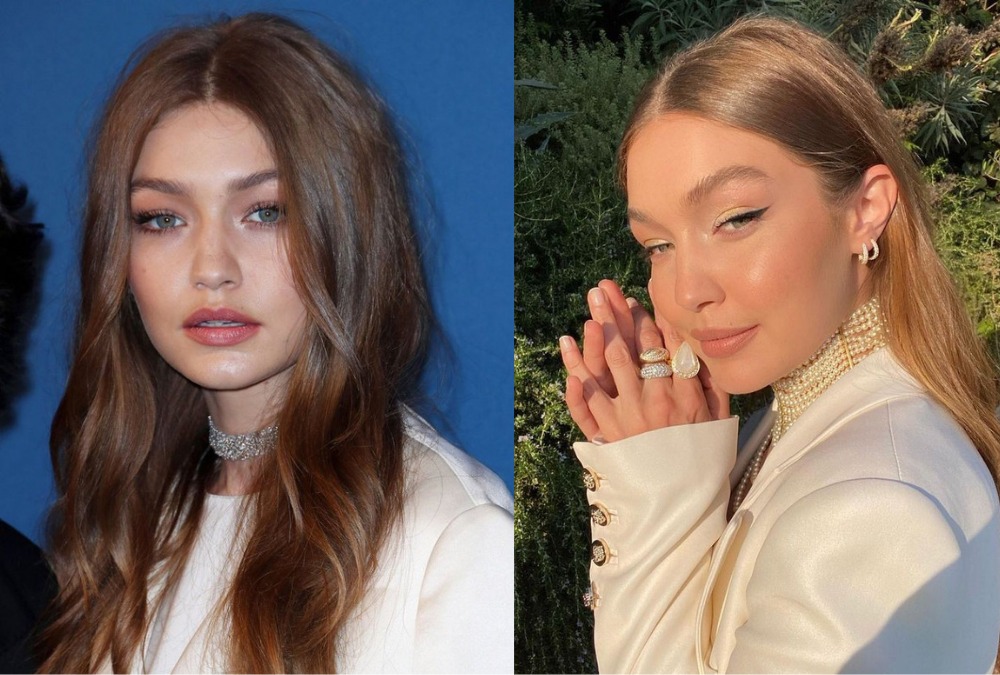 She joins a long list of celebrities, including Victoria Beckham, Alexa Chung, Mary-Kate and Ashley Olsen, and Khloe Kardashian, who have gone on to launch their own phenomenally successful clothing brands.