Hailey Bieber posted new pictures in a velvet bodycon gown as she celebrated her birthday a few days before the actual occasion. Her birthday might be next week, but Hailey Bieber is all set to celebrate it already.
The model's early celebration has already begun and as usual, she has done it in style. While she may have popularized the strawberry girl summer trend, it seems like she is channeling her wine-red fall vibes now. While she is turning 27 on November 22, the party has already begun.
Image credits- Hailey Bieber/ Instagram
Hailey Bieber stuns in 'wine-red velvet dress'
Hailey took to her Instagram to share a striking picture of herself posing in her stunning body-fit outfit. "Starting the bday week off early," she captioned the set of images. The businesswoman looked gorgeous in a wine-red Thierry Mugler velvet gown while she posed in a bathroom. The outfit had a sculpted fit with a corset and a winged neckline. She let the dress do the talking and let the rest of the look quite simple.
The entrepreneur kept the accessories to a minimum and went with gold hoop earrings, rings, and a wristwatch. On the makeup front, Hailey went with a dewy and glow-based look consisting of lots of highlighter, glossy lips, and matching nails. Herold glamor look was completed with a simple updo finished with two strands of hair framing her face. She gave a glimpse of the dress and the makeup in a series of poses posted on her Instagram account.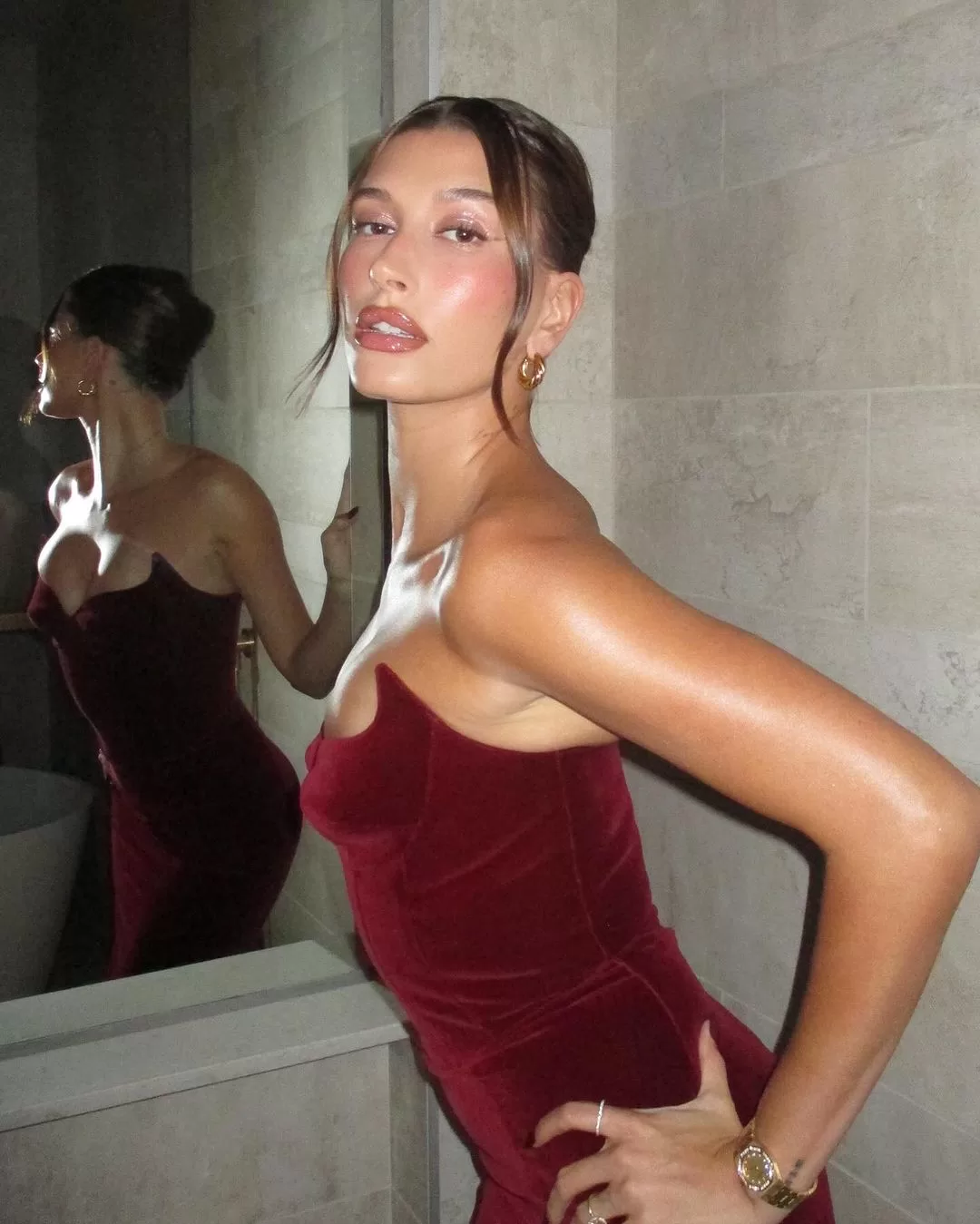 Fans React to Hailey's Pre-birthday velvet gown look
Meanwhile, fans gushed about how striking she looked and flooded the comments section with compliments. One user wrote, "So beautiful!!! this dress suits you perfectly." Another said, "Hailey!!! You dropped the crown emoji"." A third mused, "The queen herself decides when it's time to celebrateeeeee." Others replied, "I don't even have words to describe how perfect you are, love!!" and queen of mothering: HAILEY RHODE BALDWIN BIEBER."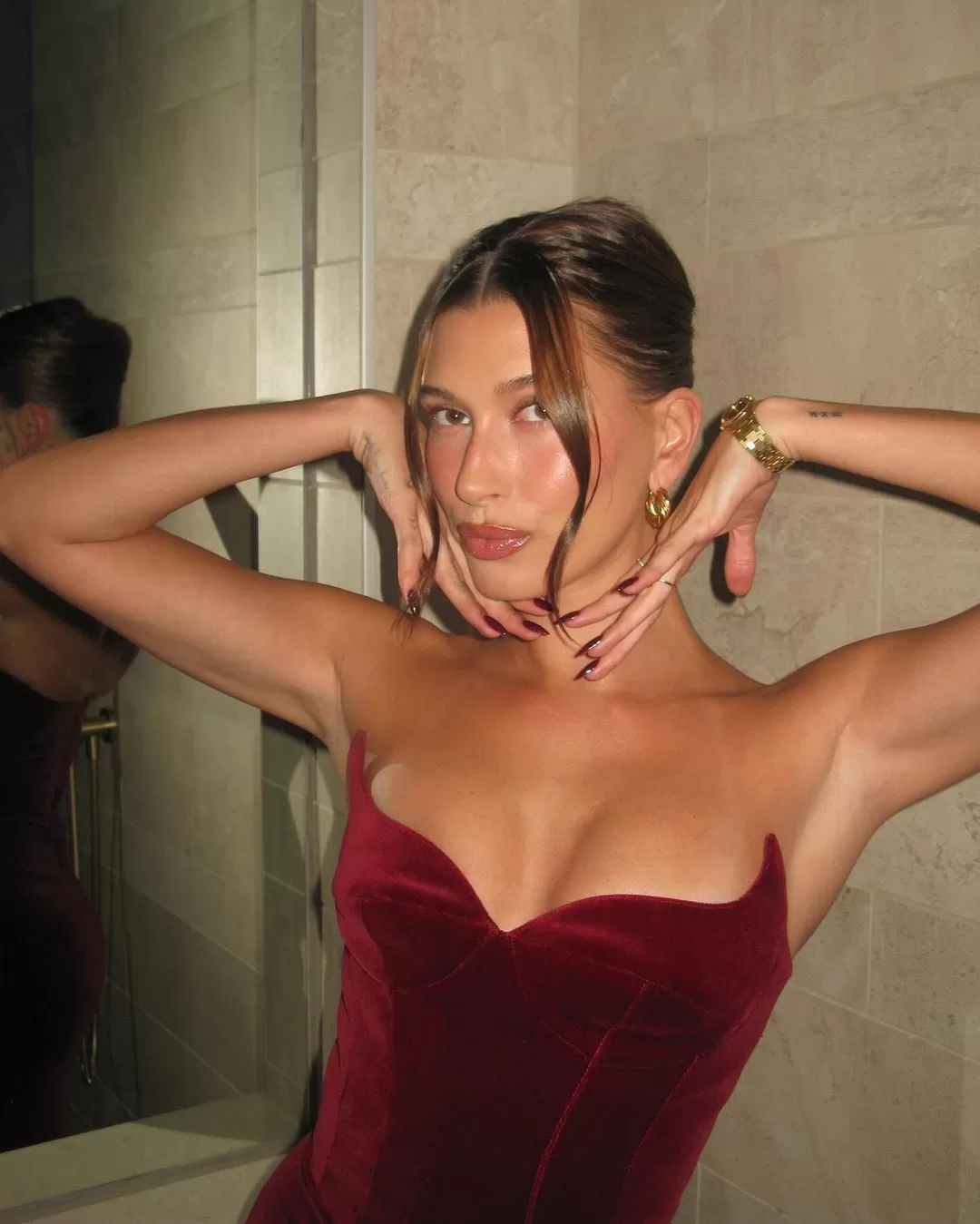 Another fan felt, "SERVED. SLAYED. AND ATE EVERYONE UP !!!!" Meanwhile, Hailey has been consistent with the color themes she has picked this year. From the strawberry girl era this summer to her latte-themed vibe at the very beginning of fall in connection to her espresso-brown lip tint shade: Hailey has experimented with plenty of themes.