Hrithik Roshan Took Lady Love Saba Azad On A Long Drive, Romancing In Paris!
Hrithik Roshan and Saba Azad's relationship has been well reported. When they were seen together in the city earlier this year, relationship rumours began to circulate. As soon as their endearing social media exchanges were made public, people were smitten with the couple. They were then seen holding hands as they made their way through the airport in Mumbai after arriving from Goa. The duo made a dramatic entry at Karan Johar's 50th birthday celebration in May, drawing attention. They currently look to be spending quality time together in France.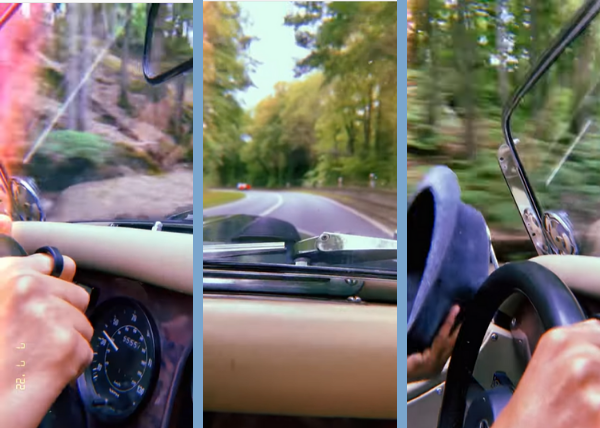 A few hours ago, Saba uploaded a video to her Instagram page. She sat in the passenger seat of the open-bonnet car and took pictures of the wonderful French countryside. Undoubtedly, the quiet surroundings and the open-bonnet car will give you the impression that you are in ZNMD. Saba focused her camera on Hrithik, who was sitting behind the wheel. But the actor kept his face hidden. He did, however, nod his cap to the camera. Then, how do we know it's him? He appeared to be wearing the same black ring on his finger as he typically does. Additionally, Saba recently shared a selfie that Hrithik took of her in Paris.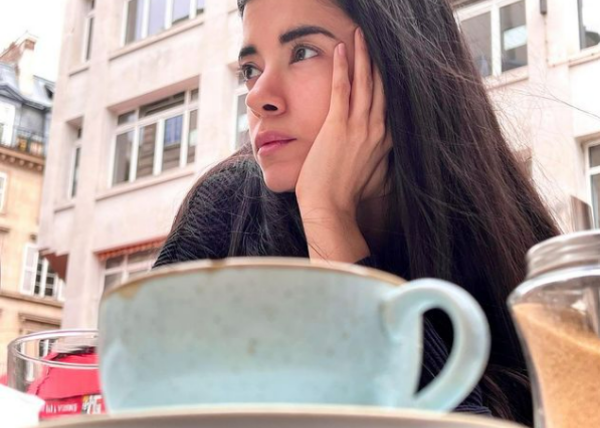 Saba recently uploaded a stunning picture of herself to Instagram and acknowledged the Bollywood actor as the photographer. She can be seen in the photo looking away from the camera while having a blue coffee mug in front of her. "Not a selfie, not my coffee. Image by @hrithikroshan," she captioned the post. The image was captured in Paris.
Hrithik and Saba each have a few exciting ideas in the works for their respective workplaces. Saif Ali Khan and the actor will soon star in Vikram Vedha. The cast just wrapped up filming the Tamil movie's Hindi remake. Hrithik also has the Deepika Padukone-starring film Fighter. The film's aerial action is being directed by Siddharth Anand.
Saba Azad, on the other hand, was last seen in The Rocket Boys. She will then show up in Minimum. In addition to being an actor, Saba is a musician and a member of the band Madboy Mink.