Indian Film Festival Of Melbourne: Shefali Shah Bags Best Actress Award For This Film
Actress Shefali Shah is seen challenging herself as an actress with every new project. In the last one year, Shefali has garnered a lot of praise from projects like Delhi Crime Season 1, Jalsa and Darlings and now she has been awarded the Best Actress Award at the Indian Film Festival of Melbourne.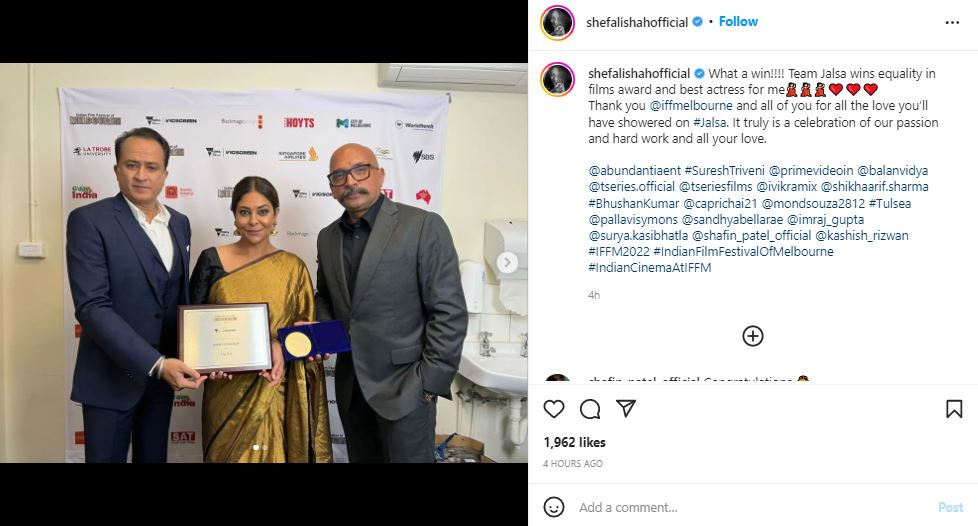 Shefali Shah has received this award for the film Jalsa. In the film, Shefali played the role of a mother who has the spirit to fight with the whole world when the heat on her children comes. Shefali's character in Jalsa also gives a positive message that how a person who is burning in the fire of revenge takes patience. The actress expressed her happiness by sharing the post on social media.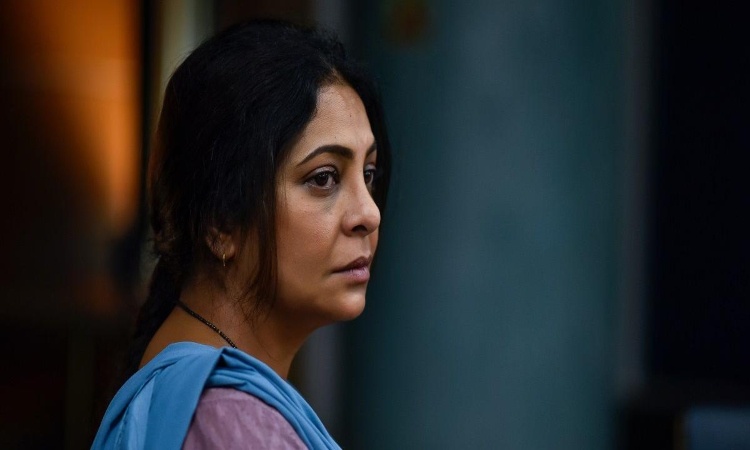 Jalsa, directed by Suresh Triveni, was released on 18 March 2022 on Amazon Prime. Jalsa is a crime drama based film. Talking about the story of Jalsa film, it revolves around the characters of Vidya and Shefali. While Vidya plays a high profile journalist, Shefali plays her cook. The problem starts in their life when Shefali's daughter meets with a road accident and Shefali decides to get to the bottom of the case to catch the daughter's culprit.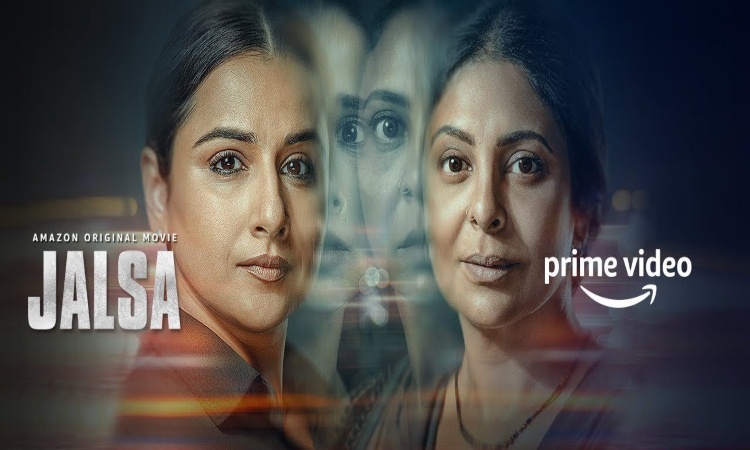 Jalsa movie is produced by Abudantia Entertainment and T-Series under the banner of K. Apart from Vidya and Shefali, Manav Kaul, Rohini Hattangadi, Iqbal Khan, Vidhatri Bandi, Shrikant Mohan, Shafin Patel and Surya Kasibhatla also appeared in important roles in this film. Talking about Shefali Shah's workfront, in the coming days she will be seen in interesting projects like 'Delhi Crime 2' and 'Doctor G'. Delhi Crime Season 2 will release on Netflix on August 26 this year. While Doctor G will be released in theaters on December 3.