Miheeka Bajaj, the wife of the South Indian actor Rana Daggubati, reportedly appeared in a video walking on a beach. This allegedly led to the rife in pregnancy rumours about her. After the clip went viral, Miheeka immediately deleted the video from her IG account.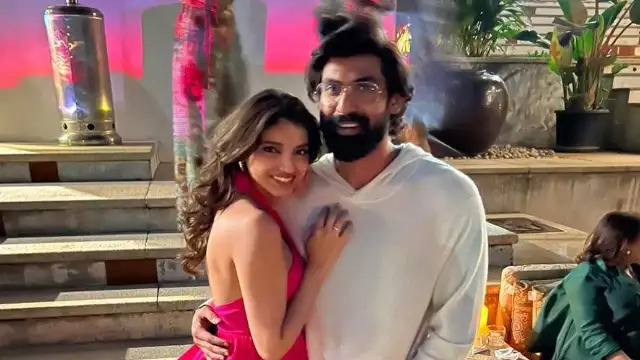 Rana Daggubati and Miheeka Bajaj, one of the most popular couples, never miss any opportunity to inspire people with their trustworthy relationship. As they were ready to take the leap, the couple made their relationship public. Rana Daggubati and Miheeka got married on August 8, 2020, in presence of their families and closed loved ones since the country was under the lockdown.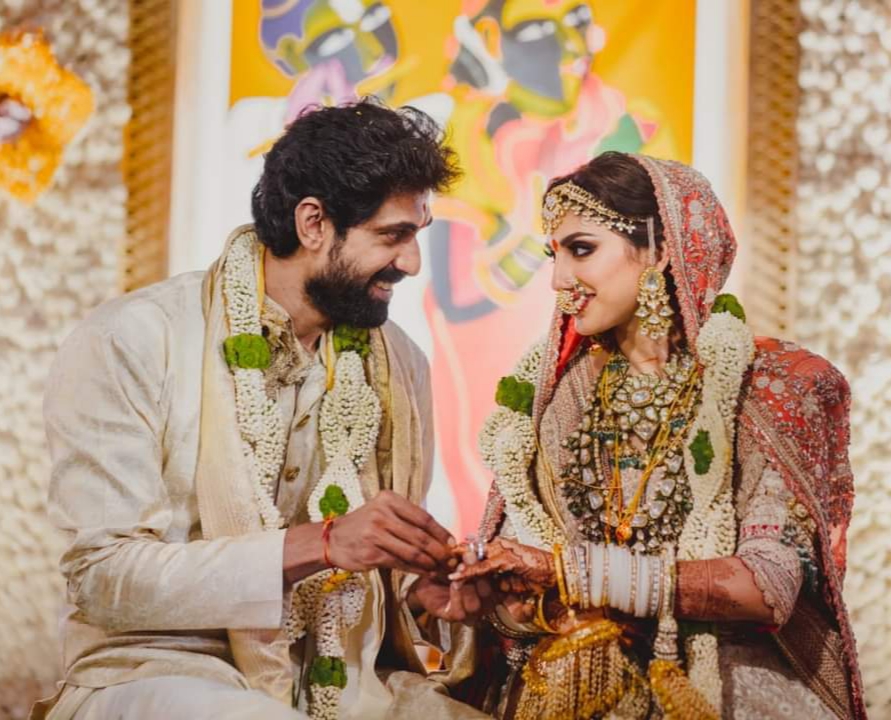 Since then, the duo has been living a low key life. The actor has left enthusiasts in curiosity as he has deleted all his posts from social media. The deeply in love pair has been radiating pure couple goals with their beautiful photos ever since their wedding.
Rana Daggubati's Deleted Clip Ignites Pregnancy Rumors
According to several rumors, on April 4, 2023, Miheeka Bajaj, wife of Rana Daggubati, uploaded a video to her Instagram account during a trip to a lovely beach. Miheeka appears to be pregnant while she is seen walking beside the beach. As the video was posted, several individuals began making assumptions about her pregnancy.
Following that, Miheeka apparently removed the video in a matter of minutes, which fueled even more pregnancy rumours about her. She was reportedly enjoying the nature while walking along the shore. Some internet users reportedly asked her in the comments section if she was pregnant.  According to sources, the celebrity wife, Miheeka, may be seen in the deleted video wearing a maroon kaftan. She also shared a series of glimpses from her beach vacation on her Instagram account.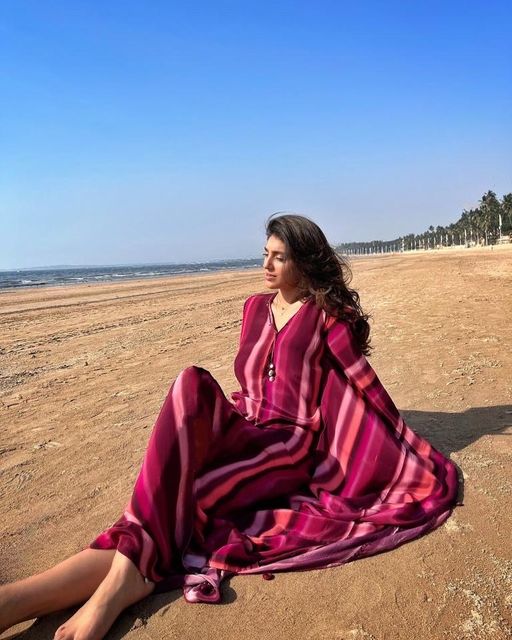 Miheeka Bajaj uploaded a video from a beach to her Instagram account on Tuesday morning. She reportedly enjoyed the stunning scenery while strolling along the shore. The video, however, attracted attention online and led to pregnancy rumors. Some internet users reportedly asked her in the comments section if she was pregnant. Subsequently, the celebrity wife removed the video in a matter of minutes.
When Media Asked The Couple About Their Pregnancy Rumors
Pregnancy rumours about Miheeka Bajaj and Rana Daggubati have circulated online before as well. For instance, according to a report in Asianet Newsable from November 2022, the devoted couple responded to the persistent media rumors about their pregnancy.
They had an open interaction with singer Kanika Kapoor. Kanika told Rana that he was pregnant during their talk, but the latter responded with a humorous retort. The devoted husband categorically dismissed any rumors that he and Miheeka were expecting a child. He said that those who are maybe pregnant are the ones who are disseminating the false rumors. Kanika was in splits after hearing Rana's funny response.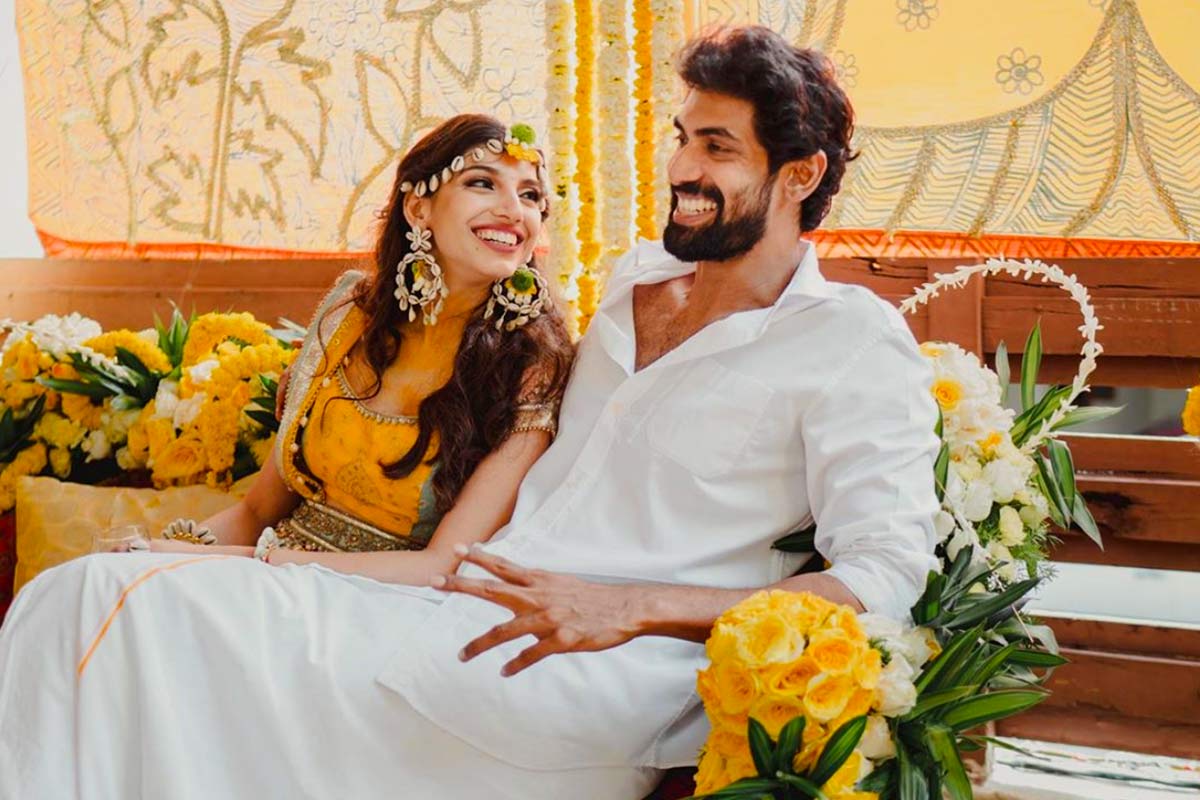 Breaking Point In Rana Daggubati and Miheeka Bajaj's Life
Unknown to most people, Rana Daggubati and Miheeka Bajaj's marriage has frequently been brought up on the internet. The first news of their breakup appeared in 2022, according to reports. Also, there were many rumors that Rana and Miheeka were about to split up because of their personal issues. Miheeka and Rana stayed silent about the ongoing rumors of a possible problem in their marriage.
Nonetheless, Miheeka Bajaj and Rana Daggubati spent the auspicious festival of Karwa Chauth together despite the rumors of their divorce. On October 13, 2022, Miheeka uploaded a precious photo on her Instagram account.
The image, which shows Miheeka and Rana's hands with their wedding rings filling the frame, pus a halt to any rumors about their relationship break-up. Miheeka added a remark to the caption of the mushy photo that said as follows: "2 souls, 2 people, 2 hands, 1 promise. An eternity together. Celebrating love, today and everyday. You make me whole!"
Who is Miheeka Bajaj?
For the uninitiated, Miheeka is an interior designer who owns Dew Drop Design Studio, an event planning and decoration business. She completed her master's degree in interior architecture at the University of the Arts in London after pursuing her graduation from London. Moreover, Miheeka's father, Bunty Bajaj is a well-known event designer and the CEO of Krsala Jewels.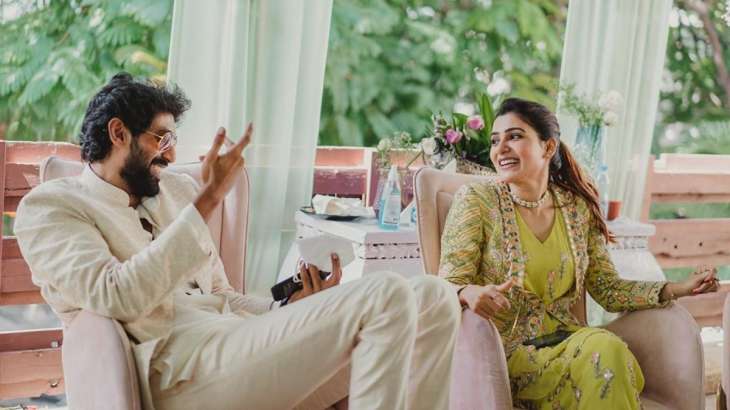 In a conversation with Neha Dhupia post his wedding, Rana had conversed about his relationship with Miheeka. He mentioned that he knew Miheeka since childhood and they both started to talk to each other during lockdown. Rana's and Miheeka's sister used to go to school together. To tell you a fun fact, Miheeka was already aware that Rana will propose her on a phone call.
As per the report of Pinkvilla, Rana stated, "She knew where I'm getting at when I called her. And then she met me in person, that's it. For me, it was serious. It was commitment. When I met her, that's the time I felt I am ready to do this. It was that simple, for real.
Rana Daggubati's work front
Rana Daggubati and his actor uncle Venkatesh Daggubati last appeared together in the web series, 'Rana Naidu'. Ray Donovan, a well-liked American crime drama, served as inspiration for the programme.
Recommended Read: 
Pregnancy Tales: Mom-To-Be Ishita Dutta Shares Her Unique Cravings While Expecting; Read On!
Uorfi Javed To Stop Wearing Bold Outfits? Actress Pledges To 'Change'; Fans React!
Priyanka-Nick Pose Beside Mumbai's Auto-Rickshaw; Fan Says 'Driver Uncle Ko Kiraya Dedo'