Ishita Dutta, a soon-to-be mother, gave a sweet peek of her maternity journey a while ago and explained how she satiated her pregnancy desires with sweet chocolate balls. Read on to know the entire story!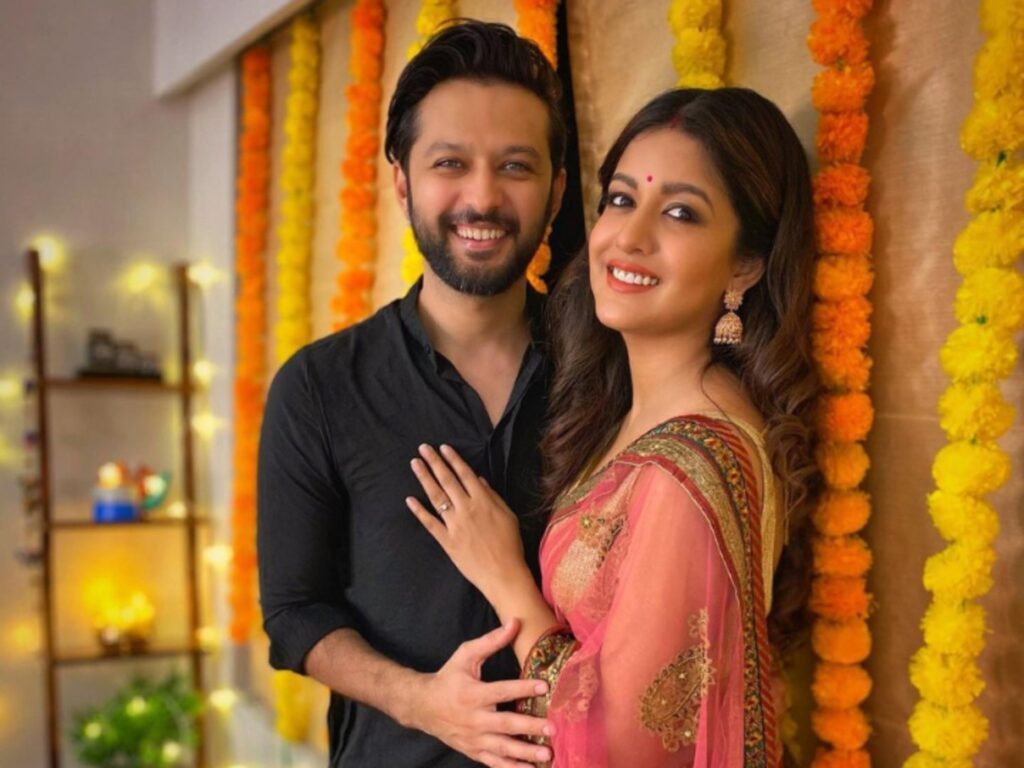 Drishayam fame, Ishita Dutta and her husband Vatsal Sheth are enjoying their most wonderful time of their life right now. The couple, who will soon become parents, is ecstatic to hold their little one in their arms. For those who are unaware, Ishita and Vatsal tied knot on November 28, 2017, in an intimate ceremony at the Mumbai ISKCON Temple. The pair has been sharing some lovely insights of their parenting journey ever since they revealed the good news about their pregnancy.
Mom-To-Be, Ishita Dutta talks about her pregnancy cravings
Ishita Dutta, a soon-to-be mother, shared a sweet selfie on her Instagram story on April 3, 2023. The actress is satisfying her desires for delicious chocolate balls while pregnant. Also, we can see that she has a box of chocolates on her lap. Ishita has donned a flowing dress made of white cotton designed for pregnant women with unusual multicoloured prints all over it. She shared the images and wrote: "Aaj ka craving."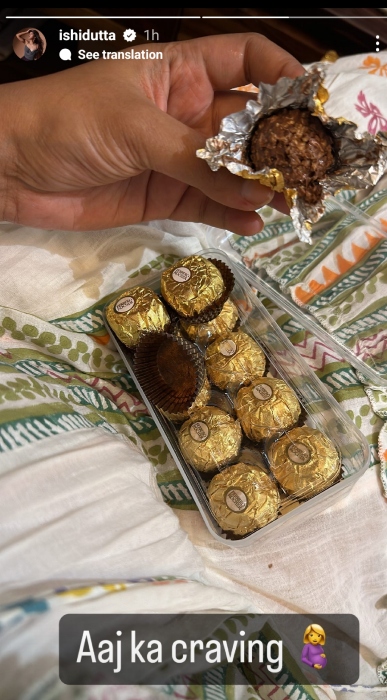 When Ishita and Vatsal opened up on their pregnancy nervousness
Vatsal and Ishita, who will soon become parents, had an open conversation about their impending new journey into parenthood. The duo had an interview session with The Times Of India. The soon-to-be mother, Ishita, revealed that the pair has been happily married for five years and that they are looking forward to the next phase in their lives while still being anxious about it. She said that while they are unprepared for this new journey, they are undoubtedly excited about it. Ishita also had a talk on the many sensations her body is going through right now.
Vatsal and Ishita were never conscious of societal expectations
Also, the expectant father, Vatsal, had discussed his choice to embrace parenting in the same interview. The actor went on to explain that they are simply going with the flow and that their pregnancy is not a pre-planned occurrence. Parenthood is a milestone, according to Vatsal, who also said that having a child after five years of marriage was not a conscious decision and that they are looking forward to the next phase of their life.
When Vatsal and Ishita officially announced their pregnancy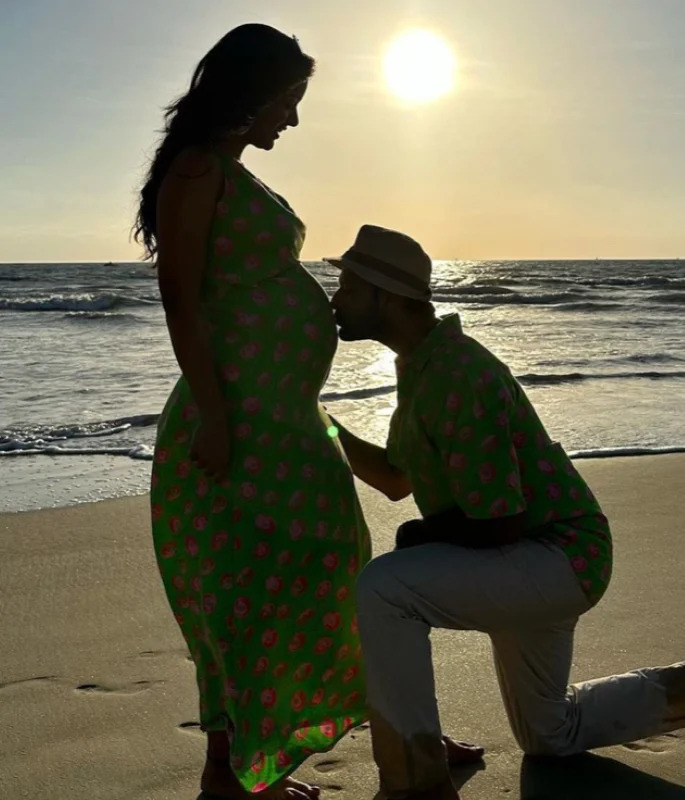 Ishita and Vatsal shared two breath-taking sunset photos from their family holiday to Goa on their individual Instagram feeds on March 31, 2023. Ishita could be seen standing and gazing at her husband. He was seated on his knees, as he gave her a kiss on her baby bump. The duo could be seen holding hands and gazing into each other's eyes in the second image. They sent some lovely photos with a sweet statement in the caption announcing their pregnancy.
Ishita Dutta reveals having best times with hubby, Vatsal Seth
Ishita Dutta spoke candidly with ETimes about her contented marriage to Vatsal Seth, her former lover who is now her husband. While discussing how the pandemic affected their life, she emphasized the value of spending time with loved ones. The passionately in love plays a round of badminton every morning, Ishita claimed, adding: "Every morning Vatsal and I play badminton with our family and we have been following this unique routine regularly. It not only keeps us healthy and active but also gives us the chance to have interesting conversations."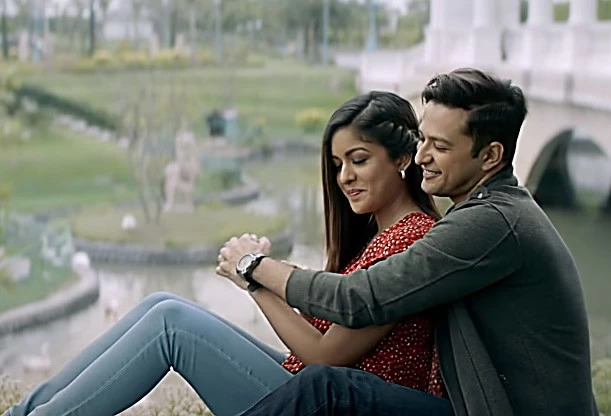 When Ishita was shocked after she got proposed
Ishita Dutta spoke candidly about her joyful marriage in an interview with ETimes, recalling the moment her now-husband, Vatsal Sheth, proposed to her. Interestingly, the actress admitted that after Vatsal proposed to her, she had been stunned and had paused. Ishita gave the explanation for her unexpected choice, saying that she hadn't given marriage much thought at the time and that thinking about it was a bit early for her at the time. Ishita did, however, also acknowledge that it was this very moment that had persuaded her to spend the rest of her life with Vatsal.
You May Also Like: 
Krishna Mukherjee's Honeymoon Highlights Go Viral; Netizen Says 'Desperate To Become Famous'
Uorfi Javed To Stop Wearing Bold Outfits? Actress Pledges To 'Change'; Fans React!
Priyanka-Nick Pose Beside Mumbai's Auto-Rickshaw; Fan Says 'Driver Uncle Ko Kiraya Dedo'