Kajal Aggarwal took to Instagram Reels to share a cute video of his son Neil Kitchloo. The kid makes a plank on the mat. Neil's strength and poise impressed many fans. Fans were shocked to see Neil doing the plank like a pro and left hilarious comments on the video while Kajal wondered "what he's training for." Kajal and Gautam Kitchlu gave birth to a boy in April 2022.
Little Neil kitchlu pulls off planks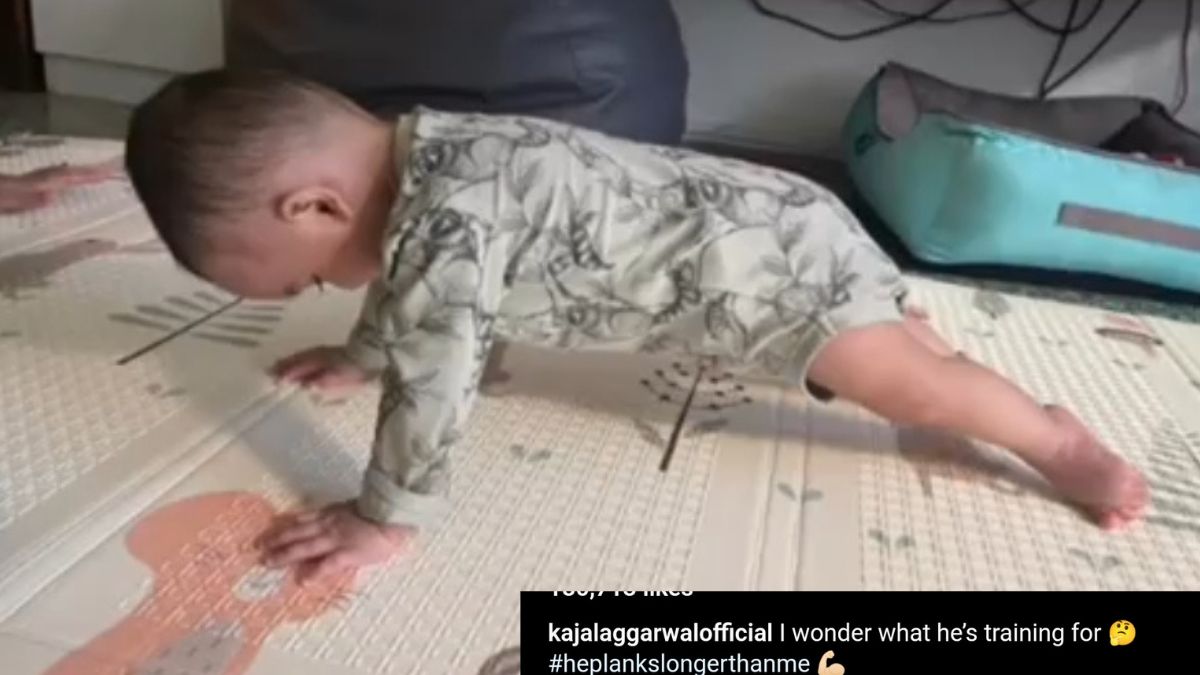 In the video, Kajal's son, Neil, is dressed in long-sleeved, animal-print clothing. He made planks on a children's rug. The actress shared an edited video of her son posing on the board via Instagram Reels and wrote, "I wonder what he's training for." She also used the hashtag "He's been making planks longer than me." "Ha ha ha (red heart emoji)," Sundeep actor Michael Keeshan commented.
Fans Answered What Neil is training for! 
A fan of Kajal who watched the video commented, "I'm working out to get six pack abs like my mom." Another fan wrote "Olympics 2040″ referring to the caption. Another fan commented, "This is terrible. He tried to crawl, and so did my friend." Another fan wrote, "Kajal is such a cute kid. She is very well liked in Calcutta." One fan even commented, "Next @tigershroff ye hi banega (he will be Tiger Shroff 2.0)." One fan also left a message, "So cute and active."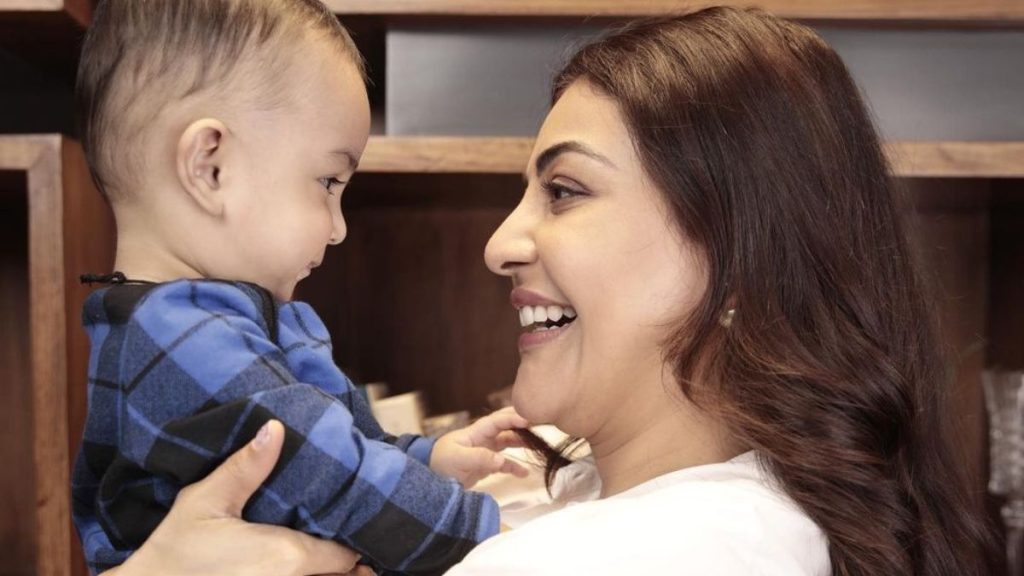 Kajal congratulated her 9-month-old son Neil last week and shared an adorable photo of him, calling him a 'good boy'. She wrote: "@Neilkitchlu I can't wait to see everything God will do through you. In the meantime, we are grateful for the past 9 months and the year ahead. Happy birthday my dear son."
Kajal married with businessman Gautam Kitchlu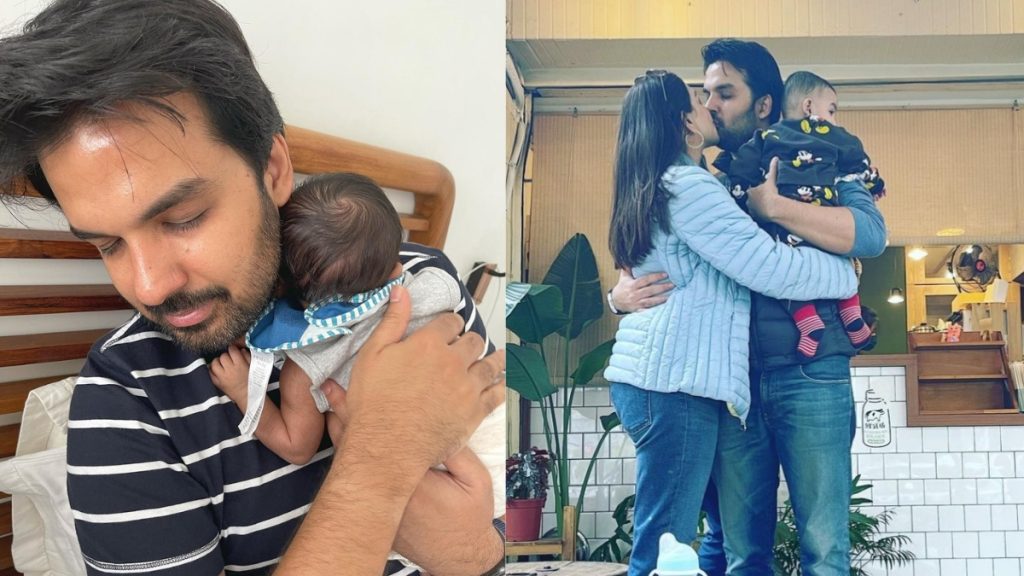 Kajal and businessman Gautam Kichlu got married in 2020. The couple gave birth to a boy on April 19, 2022. Inspite of become a mother, Kajal is working on her upcoming film Indian 2 alongside Kamal Hassan and Priya Bhawani Shanka. , Ghost and Uma – Work in progress.