On Reddit, a previous episode of Shehnaaz Gill's programme, "Desi Vibes With Shehnaaz Gill," featuring Kapil Sharma, became viral on the internet. On the programme, the latter apparently gave off an "uncomfortable" vibe.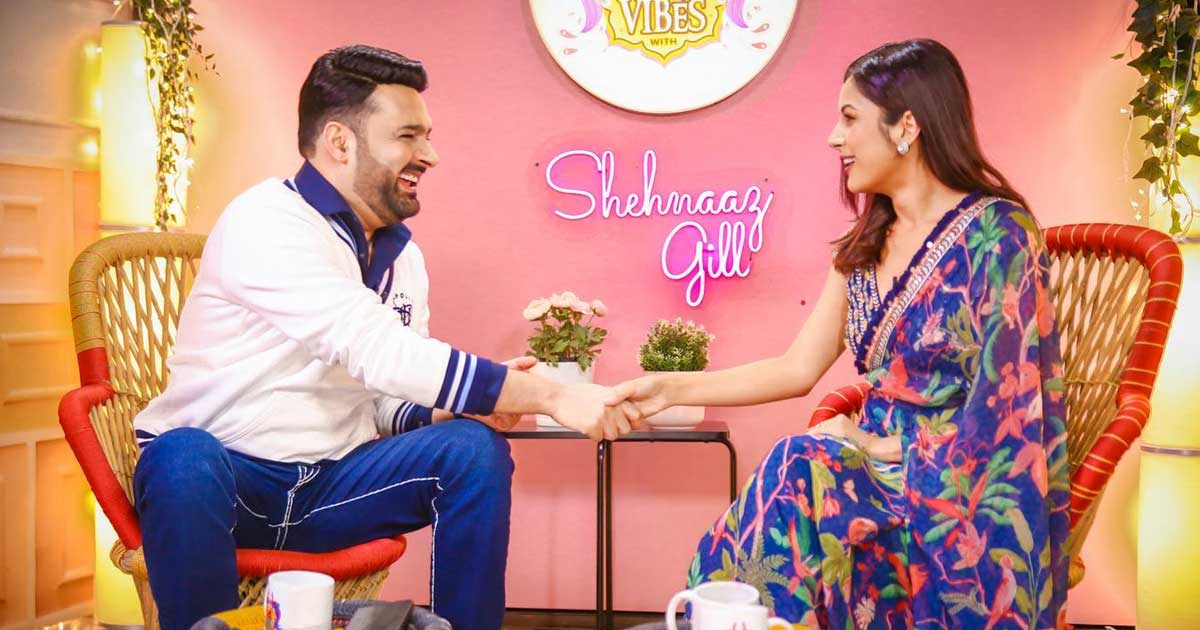 Shehnaaz Gill is one of the most adored actresses in B-town right now. She captured the hearts of countless people with her bubbly and adorable demeanour. With her participation in Bigg Boss 13, the actress achieved stardom. She recently appeared in Kisi Ka Bhai Kisi Ki Jaan, her debut Bollywood movie.
The diva not only does singing and acting but also hosts a programme called Desi Vibes with Shehnaaz Gill. In the programme, she warmly welcomes celebrities and engages them in heartfelt conversation. The celebrities also visit to advertise their forthcoming projects. The comedy king Kapil Sharma joined the programme a few days ago. However, a clip from the same episode that shows Kapil looking a little uncomfortable is currently doing rounds on social media.
Kapil Sharma appeared on Shehnaaz's Popular Show
A recent Reddit post featured a clip from Desi Vibes with Shehnaaz Gill, a show hosted by Shehnaaz Gill and starring Kapil Sharma. Both celebrities may be seen conversing in the video. With minimal makeup and a patterned saree, the actress looked gorgeous. She kept her hair straight and added stud earrings to finish her appearance. Kapil, on the other hand, sported a stylish ensemble of blue denim trousers and a white full-sleeved T-shirt with black borders.
Kapil Sharma Looks 'Uncomfortable' In Viral Video
As soon as he saw the show's branding on a coffee mug, Shehnaaz was complimented by Kapil in the video from Shehnaaz's show that is becoming viral on Reddit, saying, "Branding achhi hai apki." Shehnaaz nodded in agreement before making a lighthearted joke on whether the programme will ever equal The Kapil Sharma Show, a well-known comic talk show. You can hear the actress saying: "Dheere dheere kya pata Kapil Sharma jaise ban jaye show."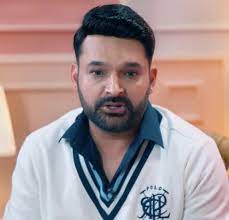 Kapil agreed and told Shehnaaz that her programme is distinctive in response. Laughing, the actress said, "Yaar, maine apne aap ko agar kuch kaha hain, tho usse lo na." Soon after, Kapil responded in a way that everyone found interesting. He stated:
"Achha saare show mein hum pagalon jaisi baatein karenge ya kuch dhang ki baat bhi karenge?"
Kapil Sharma further responded to it by saying that he finds Shehnaaz's show enjoyable and unique. Also that he finds it entertaining to listen to her.
Fans React To The Viral Video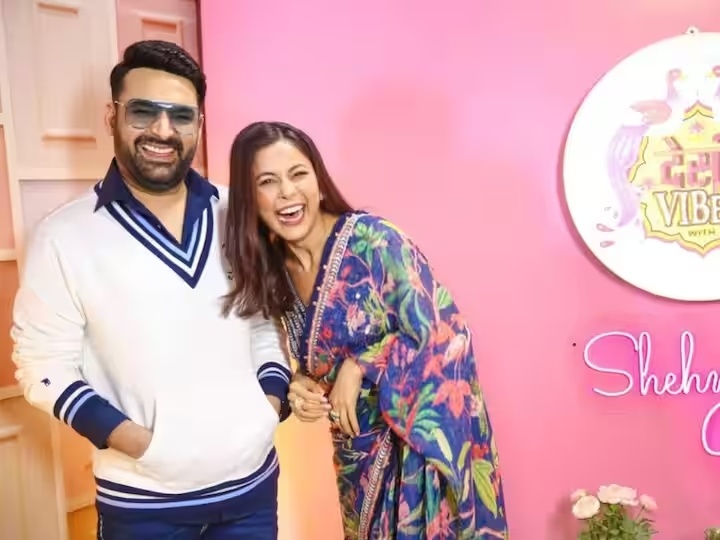 Such a remark captured everyone's attention in an instant. As soon as the video went viral, Shehnaaz received love from online users while being teased by others. One Reddit user commented on the clip by saying, "She's hilariously off-putting." "Her voice and her way of talking is annoying af," read another troll comment. I wish I could go back to when I didn't know who she was. She obviously has a regular voice, right?, remarked one Internet user in the comments section of the post. Can't fathom a character always being naive or childish, commented another user.
When Shehnaaz Gill Appeared On Kapil Sharma Show
Shehnaaz Gill and the entire Kisi Ka Bhai Kisi Ki Jaan cast recently made an appearance on The Kapil Sharma Show to promote the movie. The episode was a blast in every way. But Salman Khan's rendition of the well-known towel dance in the song Jeene Ke Hai chaar Din caught everyone's attention and won millions of hearts. For those who are unaware, Salman Khan criticized the fans for following the "SidNaaz" trend on the same show and urged her to move on with her life.
Kapil Sharma's Wife At Show's Set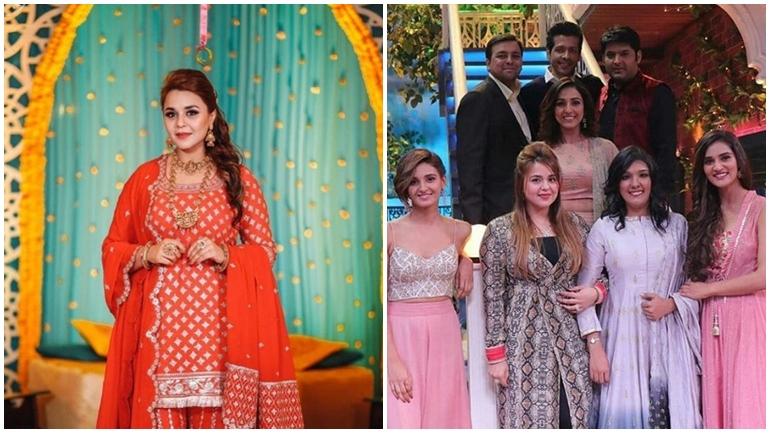 Ace comedian Kapil Sharma and Gini Chatrath tied knot on December 12, 2018 in Punjab. To inform you, the couple did not make it to their honeymoon since Kapil was busy with his comeback project, Kapil Sharma Show. Ginni recently paid a visit to the TKSS sets for the episode starring Nihaar Pandya and Neeti Mohan. The newlywed posed for a few photos beside her guests Shakti Mohan, Mukti Mohan, Niti Mohan, and her fiancé Nihaar Pandya.
Kapil Sharma Net Worth
Kapil Sharma has worked hard his entire life to get to where he is today. He produced a number of popular TV series in his early career, including Comedy Nights with Kapil and The Kapil Sharma Show. He has also served as a show host at numerous occasions. Kapil has enjoyed performing since he was a young child. He performed at the Stade when he was only four years old. Even if Kapil had gone to a relative's home for the wedding, he would have started singing there if he enjoyed singing. He also enjoyed telling jokes and making other people laugh.
With a $35 million net worth, Kapil Sharma is an Indian stand-up comedian, television host, TV actor, and producer of both cinema and television. Kapil Sharma is thought to have a net worth of 35 million dollars, or around 285 crores of Indian rupees, in total. Kapil Sharma's net worth has grown by 380% in the last five years.
Due to the fact that he plays numerous characters, Kapil Sharma charges Rs 30-35 lakh per episode. According to recent reports, Kapil Sharma will demand Rs. 50 lakh per episode for the upcoming season.