Khatron Ke Khiladi 12: Everyone Breaks Out In Fits Of Laughter At Rajiv Adatia's Letter To Rohit Shetty; Check Out!
12th season of Khatron Ke Khiladi is presently being filmed in Cape Town. Fans can see their favourite celebrities do gory stunts every weekend, and this season's battle is getting fiercer by the hour. The promise that "Bachke kahan jayega, khatra kahi se bhi aayega" will be kept this year is taken to a new level this week as host Rohit Shetty adds turns and twists at every turn. Along with mind-blowing achievements, the audience will also receive a taste of entertainment that packs a punch.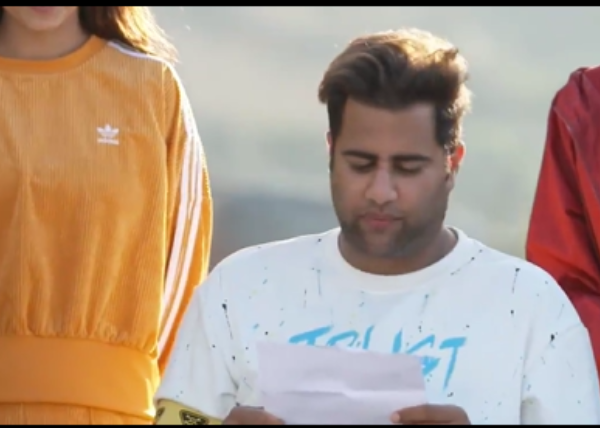 The competitors and Rohit Shetty can't stop giggling in today's Colors TV ad, which was posted on the show's Instagram account. Rajiv informs Rohit in the beginning of the commercial that he has written him a letter. As soon as Rajiv begins reading the letter, it's clear that Rohit and the other competitors are startled by the way he pronounces some of the words. It causes a laughing riot when Rajiv pronounces things incorrectly, such as "Prispadha instead of Prathispada," "Guptrogo instead of Guptjano," "Mahnoos instead of Mahsoos," "Tarbooja instead of Tajurba," "Kamina instead of kami nahi hai," and "Raakshas instead of Rakshak."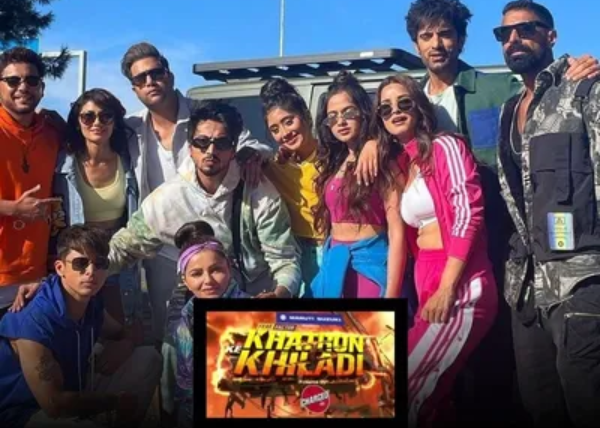 The caption of this promo read, "Rajiv ke khat ke pyaare shabdon ko kiya humne dil se 'manhoos'. Dekhiye #KhatronKeKhiladi, aaj aur kal raat 9 baje, sirf #Colors par! Anytime on @voot".
Every week, the show feature new challenges and themes as the rivalry gets more intense. On July 2, 2022, Khatron Ke Khiladi's 12th season debuted. Rubina Dilaik, Sriti Jha, Shivangi Joshi, Kanika Mann, Pratik Sehajpal, Mohit Malik, Tushar Kalia, Chetna Pande, Faisal Shaikh, Rajiv Adatia, Nishant Bhat, and Jannat Zubair are among the competitors for this season.
It's no surprise that the event received the highest rating for an entertaining show of the year with host Rohit Shetty introducing some breathtaking feats performed by well-known individuals in the entertainment business.