Krishna Mukherjee Faces An 'Oops' Moment During Her 'Varmala' Ceremony; Know Here!
In a lavish wedding ceremony, Krishna Mukherjee (Yeh Hain Mohabbatein actress) tied knot with the love of her life, Chirag Batliwala on March 13 2023. She recently uploaded a humorous wedding video on her social media handle. Read on to know what all funny moments the actress faced in her life along with the recent one.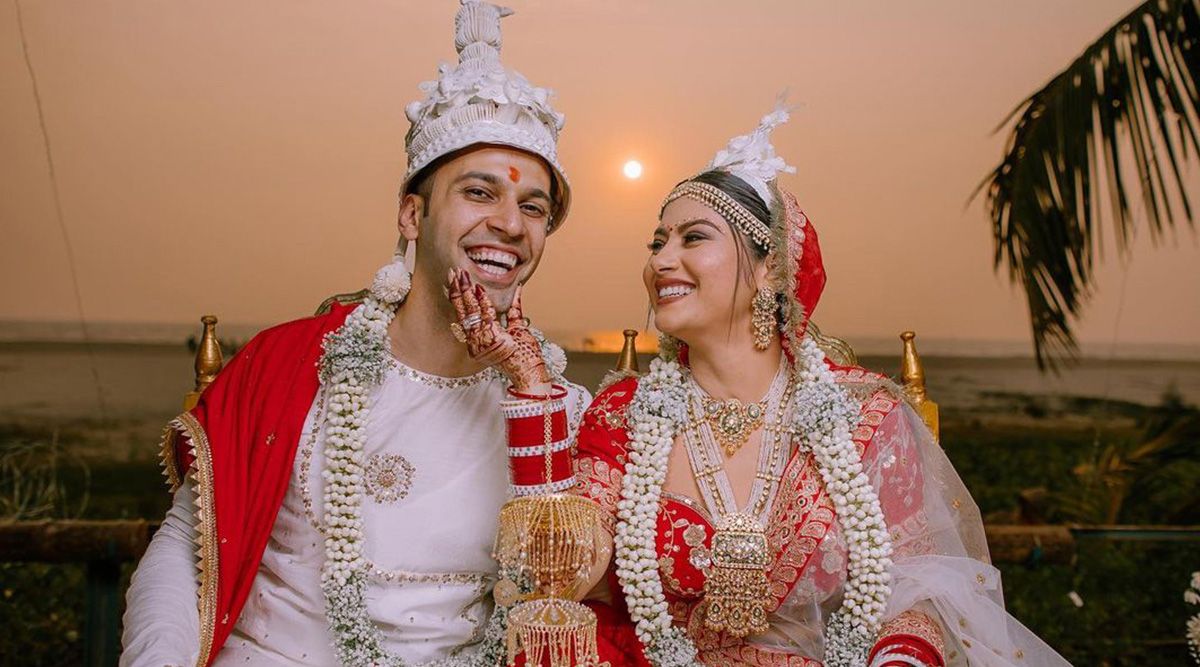 During her varmala ceremony, television actress Krishna Mukherjee shared a hilarious moment and her response to it. She got married with her longtime partner, a Navy officer named Chirag Batliwala. Since Krishna's wedding had Bengali and Parsi traditions, her wedding celebrations became popular online. The images and videos from Krishna's wedding celebrations are still doing rounds on social media.
On March 17, 2023, Krishna uploaded an adorable video from her Bengali wedding to her Instagram account. In the video, Krishna was with her fiancé, Chirag, when a child entered holding varmala and attempted to put it on the bride. The purohit tried to stop him, but Krishna was stunned and giggled uncontrollably. Yet, Chirag's response was simply unmissable as he stated, "Beta, beta. Mai hoon." The video's caption read: "Hahaha..oops wrong number."
When Krishna Mukherjee kicked her fiance during a family event
Well, this is not the first time when the actress has faced an 'oops' moment in her life. Earlier on a clip featuring Krishna dancing with her hubby-to-be went viral. The video of Krishna Mukherjee kicking Chirag Batliwala while they were dancing at a family function went viral on social media. However, we do not confirm the truth behind the viral video.
Krishna Mukherjee got trolled for smoking 'hookah'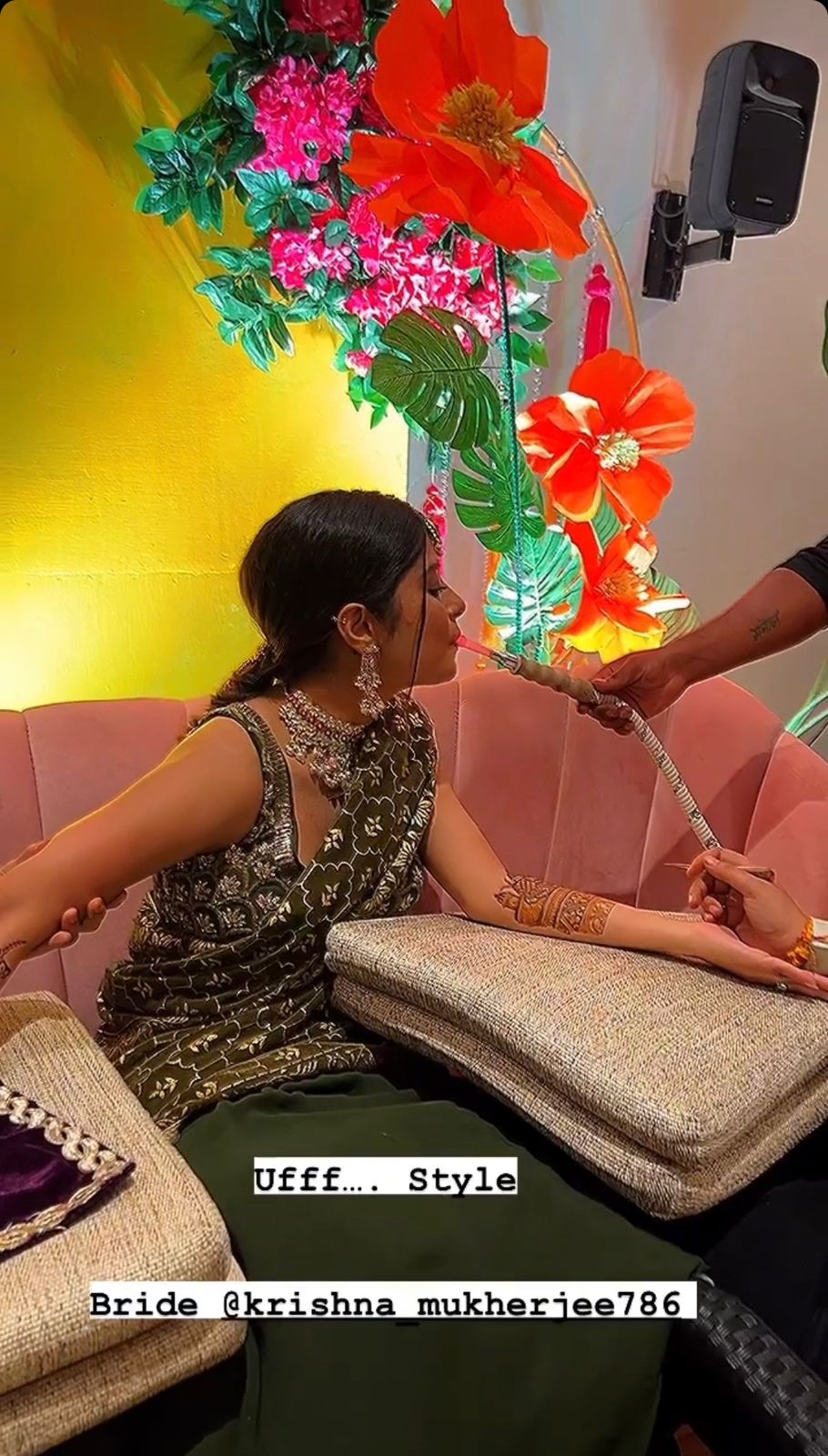 Krishna Mukherjee was once trolled massively for smoking hookah at her mehendi night. After the video went viral, the actress received a severe backlash from the internet users. One of the users commented, "Bas ab yahi bacha hain," and an other one wrote, "Ekdum ghatiya". A third user penned, "Bakwas." Her close friends Jasmin Bhasin, Aly Goni, and Shireen Mirza were among those who came to the actress's mehendi function.They all appeared to be having a great time at the party.
Krishna Mukherjee and Chirag Batliwalla's wedding
In a private Bengali ceremony held in Goa, television star Krishna Mukherjee got married to her partner Chirag Batliwalla. In the photos from their wedding that they posted on Instagram, the bride and groom looked extremely gorgeous. Actress Krishna Mukherjee looked her finest in a traditional red and white saree while Chirag matched her in a white kurta and dhoti. They captioned their photos as, "And the Bengali girl tied the knot for life with the Parsi Sailor. We seek your blessings & love on our big day". On the couple's Instagram page, well wishes came in from various celebrities.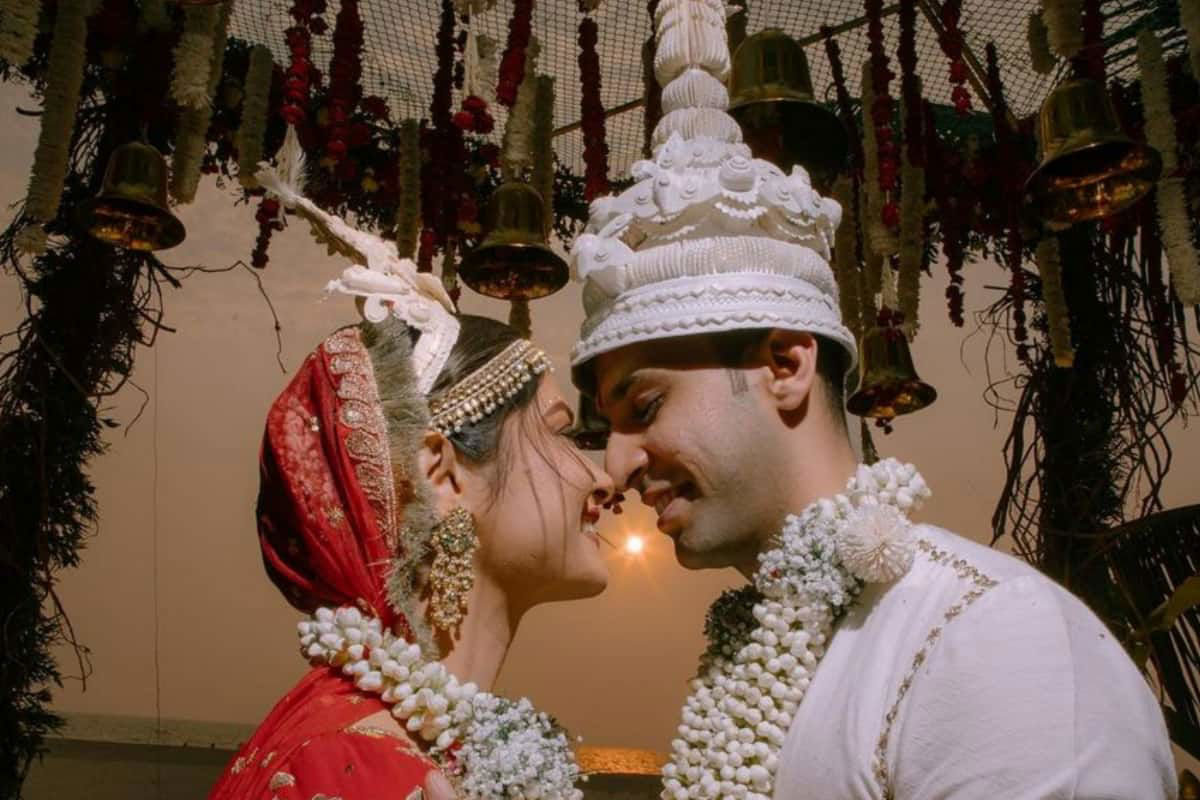 Krishna received a surprise from fiancé Chirag before their wedding. The couple had a wonderful moments together. Krishna and her fiancé had a romantic yacht proposal. Chirag had the words "Will you Marry me" written on his body in the photos,  which gave Krishna the choice of accepting or rejecting the proposal. She even got a surprise bachelorette bash from her girls gang at Phuket beach.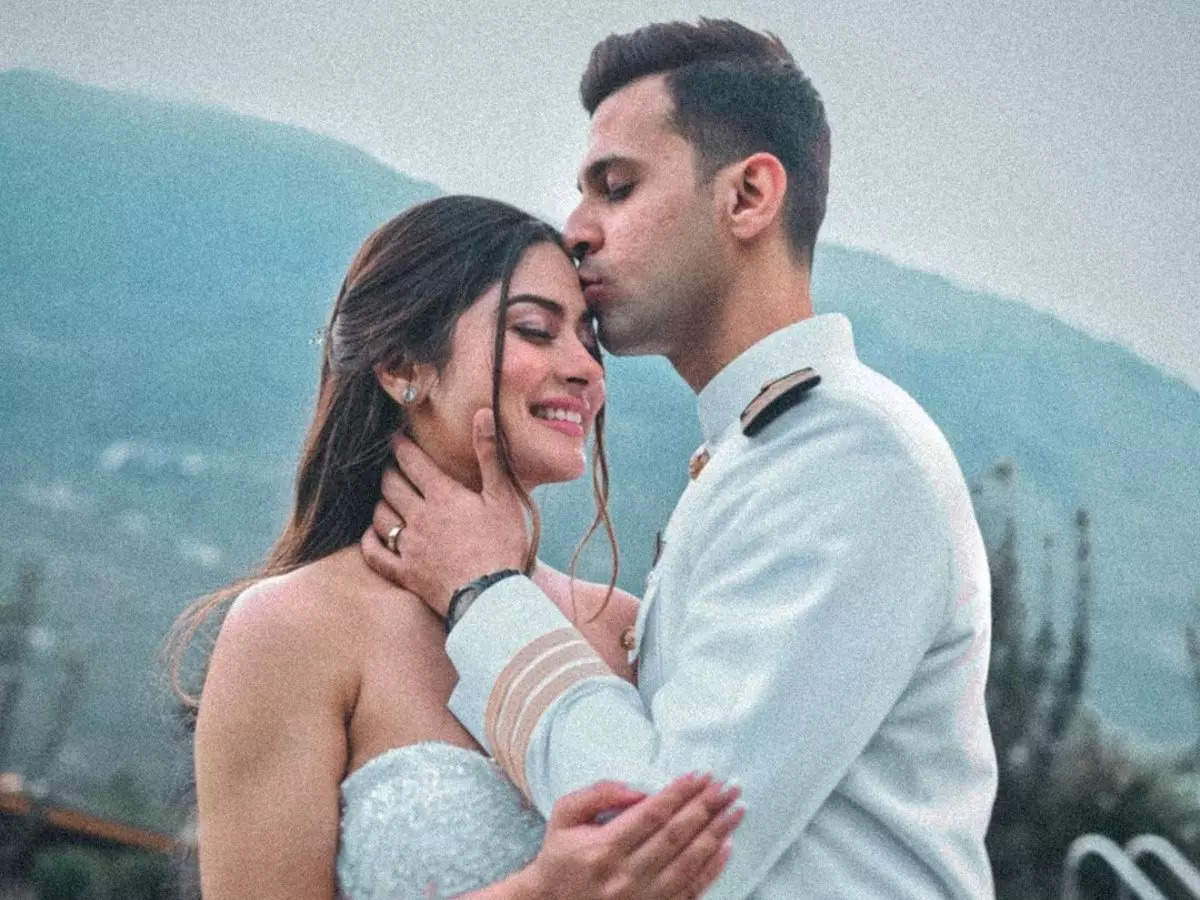 Talking about how 'Yeh Hai Mohabbatein' actress met Chirag, Krishna had previously told a news portal, "We met through mutual friends in December last year and clicked instantly. He is not a part of this industry; he is in the Merchant Navy. I met him for the first time when he was in his uniform and was immediately attracted to him."
Krishna Mukherjee's professional career
In 2014's Jhalli Anjali, Krishna Mukherjee made her acting debut as Sheena. The actress is best known for her roles as Aliya Raghav Bhalla in Yeh Hai Mohabbatein, Priya Rehan Singhania in Kuch Toh Hai: Naagin Ek Naye Rang Mein, and Shagun Shinde Jaiswal in Shubh Shagun. She appeared in 2022 as Priya Singhania in Harsh Rajput's place.
Recommended Read: 
Viral Now: Taapsee Pannu Reveals Shocking Dark Secrets Of Miss India Contest; Read on!
Kareena Kapoor Jokes About Doing 'Pranayam' In The House Due To Jeh; Here's Why!