Madhuri Dixit Copies Pakistani Girl's Dance On 'Mera Dil Yeh Pukare'; Fans Say, 'This Was Unexpected'
The craze for the song "Mera Dil Yeh Pukare Aaja…" has swept social media users. A video of Ayesha, a Pakistani girl, dancing to the song has become a hot topic on Instagram. Many boys and girls share videos of dancing like Ayesha. Now the name of the dancing queen Madhuri Dixit is also on this list.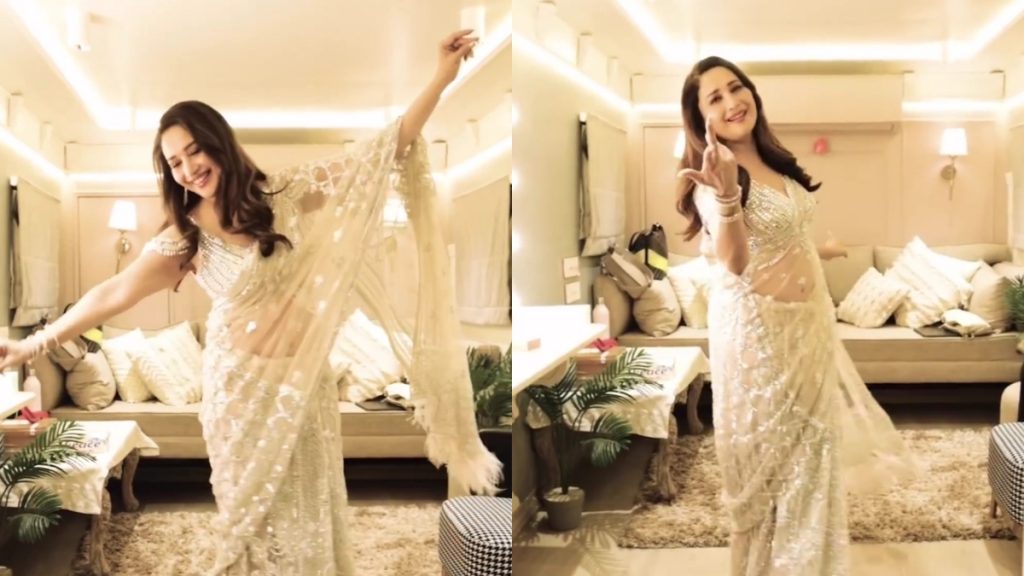 Bollywood diva Madhuri Dixit has shared a video of herself following the viral trend of her song "Mera Dil Yeh Pukare Aaja…". The video shows Madhuri copying the dance moves of Ayesha, a Pakistani girl.
Madhuri dances with perfect grace. She revived this trend. Maduri's dance in the viral song is very popular with fans. However, many users accused Madhuri of dancing to the song.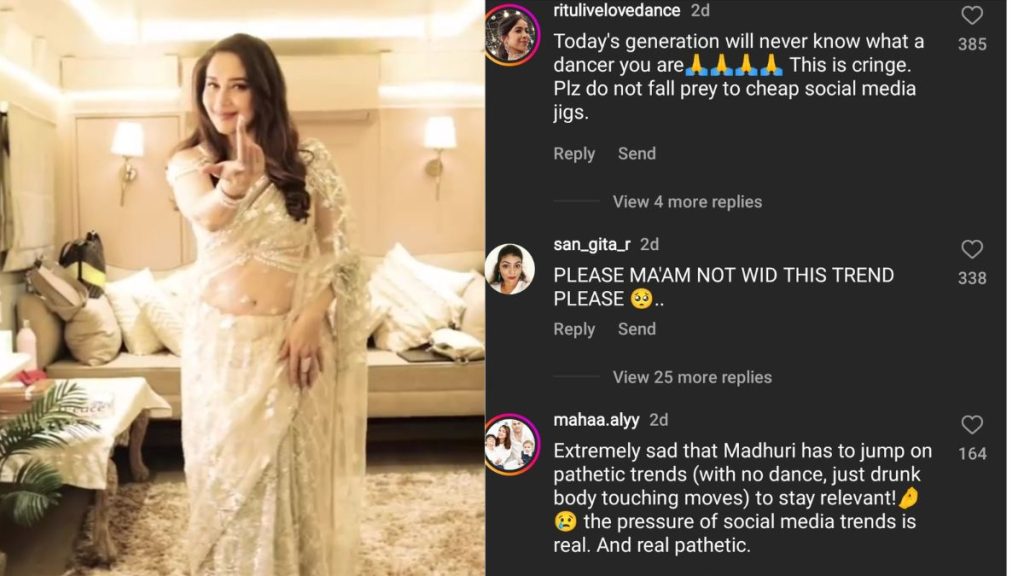 One user compared Madhuri's dance to the viral girl Ayesha and wrote: It is not better mam, Sorry. Written by another user, "please mam, not with this trend. Written by another user. – This trend is now becoming irritating while another user wrote- This was unexpected from you.In the video, Madhuri Dixit can be seen wearing a beautiful mesh sari. The hard work goes on the Madhuri saree. She added charm with earrings and a bracelet. Madhuri looks great with sparkly makeup and flowing hair.
Watch video;
View this post on Instagram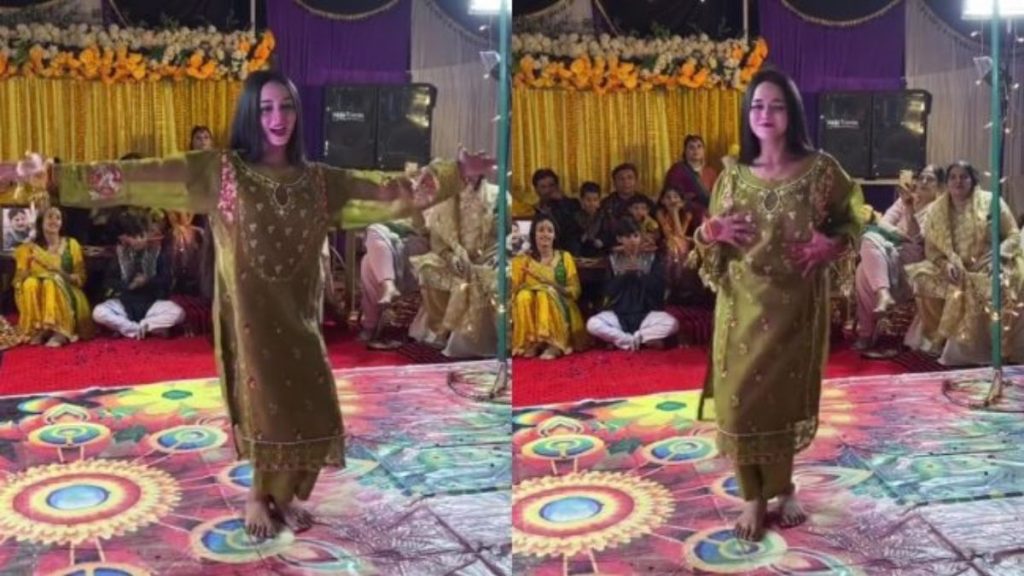 The girl dancing in the viral video is from Pakistan. The girl's name is Aisha. she is also a Tik toker. On the 11th november, Ayesha posted on her Instagram a dance video filmed in the wedding function. After watching Ayesha's video, it went viral on the internet. Ayesha's dance is recreated by everyone from ordinary people to celebrities.