Malaika Arora wore a monochrome rich ensemble at Sonam Kapoor's party for David Beckham. let's decode the look.
Malaika Arora is the pinnacle of elegance and beauty! Her beautiful beauty never fails to capture and astound us. She looks great in everything she wears, whether it's a gorgeous gown or a fashionable top-skirt pair. Not to mention her latest Instagram photos, in which she looked stunning. Malaika wore this stylish attire for Sonam Kapoor's recent party to celebrate David Beckham's visit to India.
Malaika Arora's monochromatic ensemble radiates magic
An action Hero actress slayed with her monochromatic elegance. She looked lovely in an enormous white bodysuit that served as an ideal against her eye-catching ensemble. By paring it with a crocodile-patterned Alaia's black skirt, Malaika exuded sophistication and flair. Her outfit was completed with a little skirt made of sparkly PVC, which added the perfect touch to the party atmosphere. She completed the look with a pair of black stockings, which provided a touch of sultriness to the whole image.
Accessories that added spark to attire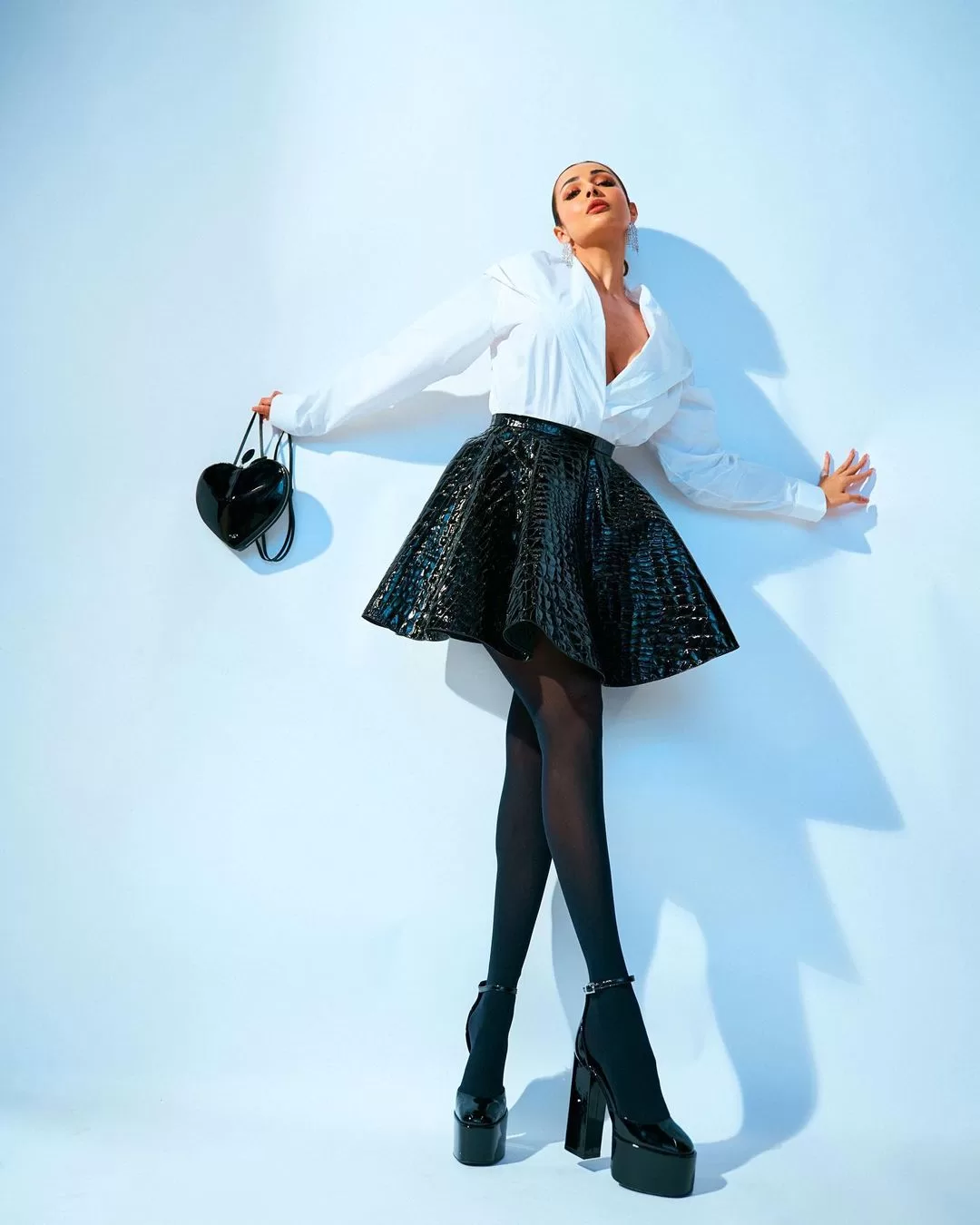 Let's speak about Malaika's accessories for her stunning outfit because they were flawless! She accessorized her ears with magnificent silver stone studded chandelier earrings that complemented her overall look. Malaika carried her things in a solid heart-shaped sling bag that was simply too adorable. It's also designed by the same designer who crafted her dress, Maison Alaia. Malaika completed her appearance with shiny ankle-strapped high heels that offered a touch of refinement.
Malaika's perfect makeup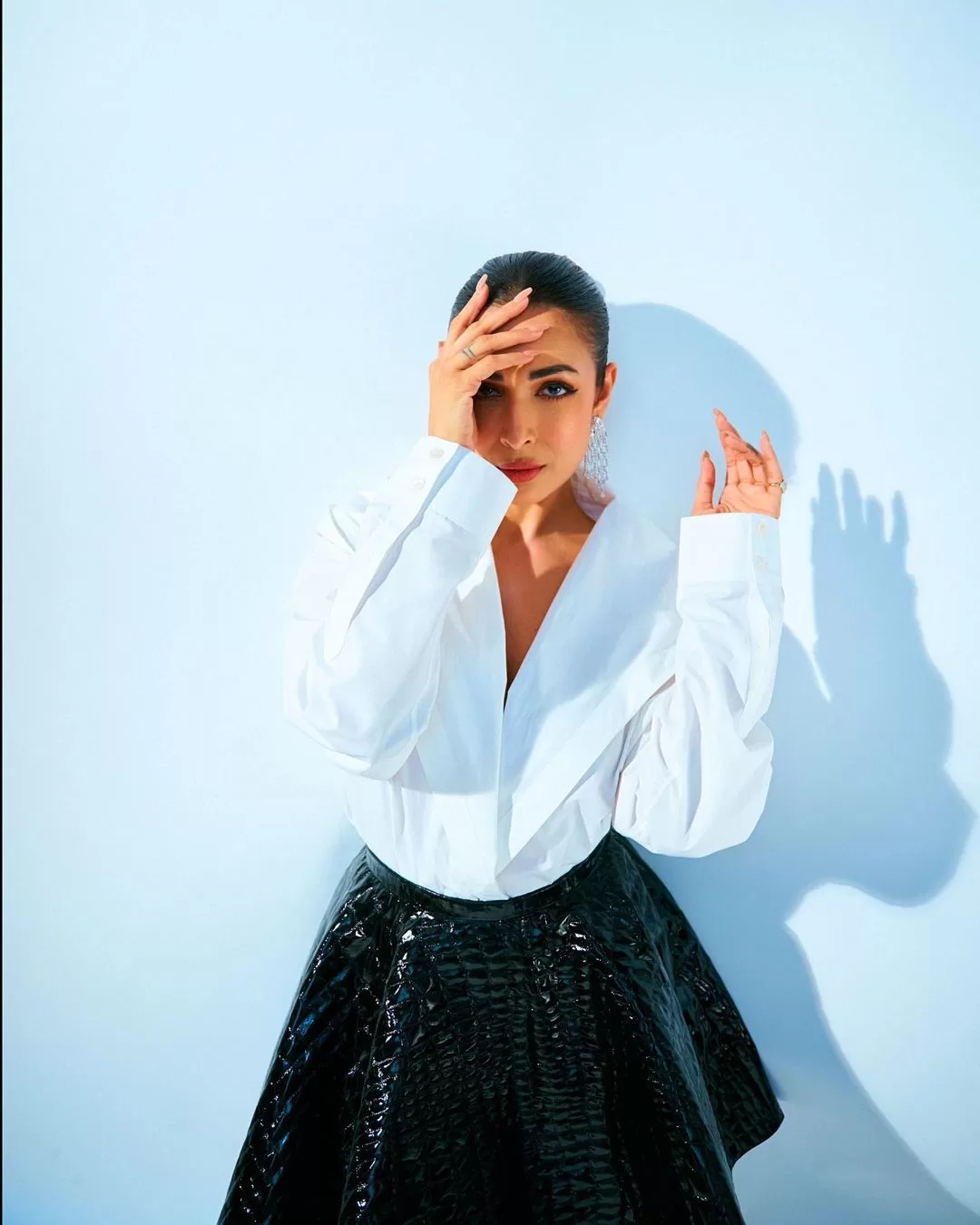 Now let's take a look at Malaika's perfect makeup for this look, which was truly on point! She used a matte base to give her complexion a smooth and flawless appearance. Her cheekbones were wonderfully sculpted, giving her face dimension. She nailed her attire with a strong lipstick that offered a punch of colour. Her hair style was a beautifully swept-back bun with gelled tresses skillfully fashioned by Meghna Butani.