Urfi Javed, recognized for her daring and fashionable choices, is frequently noticed around Mumbai city. Paparazzi often capture her bold attires. She is often seen in fashion shows or on the streets flaunting her weird outfits. The public's responses to her photos run the gamut from favourable to unfavourable. The diva is well-known for her attire and Internet-wide viral photographs.
Urfi always stays in the limelight either for her bold fashion choices or for some celebrity praising her for her fashion sense. Recently Urfi came again into the spotlight when a restaurant denied her entry. Read further to know more about the story.
Urfi Javed Loses Temper in A Restaurant
When a restaurant in Mumbai denied her entry, she took social media handle to spill out her anger.
The actress called the restaurant and exclaimed, "WTF! Is this Mumbai in the twenty-first century?  I was turned away at a restaurant today!
It's acceptable if you don't like my fashion choices, she continued. NOT to treat me any differently. If you are hesitating about my fashion sense, then be honest about it! Don't make any weak justifications. I'm irritated! @zomato #mumbai, kindly look into it. Following this, a video of the incident that showed Urfi and the restaurant manager arguing became viral.
The Restaurant Manager Had Polite Conversation With Urfi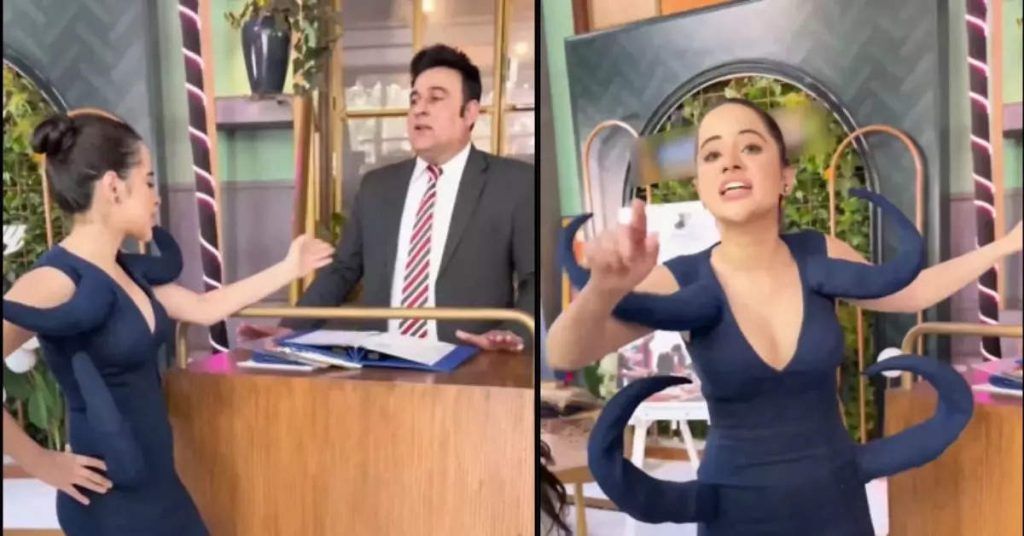 Urfi exited the vehicle and made her way to a restaurant, but was turned down for a reservation. The Bigg Boss contestant into a fight over the same. The manager kindly informed Urfi that there are no reservations, but she lost her composure and yelled at him. The woman uttered, "Mera naam jante ho.. Urfi Javed… ". She said wherever I visit, places are reserved for me. I know that you have denied my entry because of my fashion choice. She yelled at the manager and called him an Urfi Javed hatter.