Mirabai Chanu Wins The First Medal For India In Tokyo Olympics 2020
The star weightlifter of India, Mirabai Chanu won India's first medal at the Tokyo Olympics. She lifted a silver medal in 49 kg weightlifting with a total lift of 202 kg.
On Saturday, the 26-Year-old girl from India created history. After her loss at Rio Olympics, the win at Tokyo Olympics comes as redemption. By winning this, Chanu has become the first Indian weightlifter to win the silver medal at the Olympic Games. She also became the first Indian to win an Olympic medal at the 2020 Tokyo Games in the Women's 49kg category.
Zhihui Hou from China took the top position by winning the gold medal in the women's 49-kg weightlifting at the Tokyo Olympics, lifting a total of 210 kg. Indonesia's Windy Cantika Aisah won the bronze medal. Chanu managed to lift a total of 202 kg in the women's 49kg category to register her name as the second Indian weightlifter after Karnam Malleswari to win an Olympic medal. She also made a new Olympic record by successfully lifting 115kg in clean and jerk.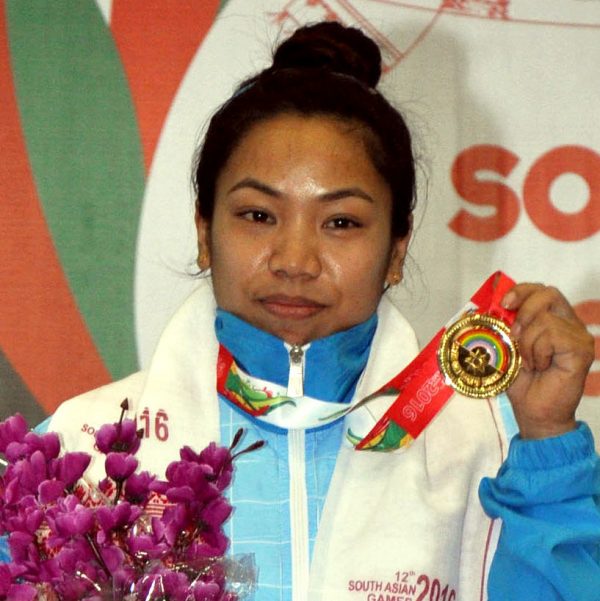 Chanu played her maiden Olympic Games 5 years ago when she headed to Rio. The entire nation was hopeful with this young lady,  but she suffered a poor outing. Mirabai has the world record of 119kg in clean and jerk at the 2021 Asian Weightlifting Championships.
The lone Indian weightlifter in Tokyo made a comeback with world championships gold in 2017 and Commonwealth Games gold in 2018.
Talking about her win at Tokyo Olympics, Chanu said, "I am so happy, I won silver. I tried very hard for gold. But the target to accomplish got a little hard in clean and jerk. I tried to better the Olympic record, but it didn't happen. I am very happy nevertheless. I was nervous because the entire country was watching, but I came in thinking I need to give it my best and try and get a medal."   
Before Chanu, the only medal in weightlifting that India won was in Sydney Olympics. In 2000, Karnam Malleswari from India won bronze in weightlifting. At Rio 2016, Mirabai failed in her first two lifts in the snatch, and just about made her third attempt. In the clean and jerk, Mirabai did not have a single clean lift. On the same, Chanu said, "I learned a lot from Rio 2016. I learned what I need to do, where I need to improve and I am here because of that failure in Rio. I was very sad, but here we are."
About Mirabai Chanu
Saikhom Mirabai Chanu belongs to Manipur. Her family identified her capabilities from an early age. She was able to lift a huge bundle of firewood to her home which her elder brother found it hard to even pick up. For her contribution in the field of sports, the government of India has awarded her with the Padma Shri award. In 2018, she was given Rajiv Gandhi Khel Ratna Award, the highest sporting honor in India.