My 525th Movie's Title Is Finalised: Anupam Kher
Anupam Kher, who was last seen in 'The Kashmir Files,' has recently begun work on his 525th film. The legendary actor shared a photo of the clapboard with director Gajendra Ahire on Instagram, along with the title of the film, 'The Signature.'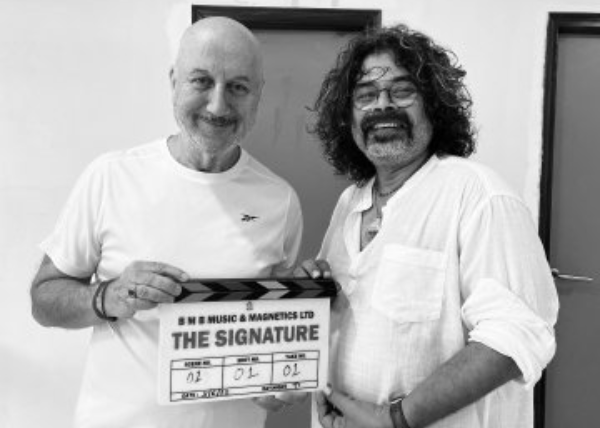 "It is "THE SIGNATURE"! Yes!! The name of my 525th movie is finalised. Slightly modified but mainly based on your suggestions. We got more than 100,000 responses on various SM platforms! The movie is directed by brilliant @gajendraahire_goda cinematography by @krishnasoren and produced by legendary #KCBokadia ji. Thank you for helping us decide on the title of our film Jai Ho!  #TheSignature #Film #Title #People," he wrote in the caption.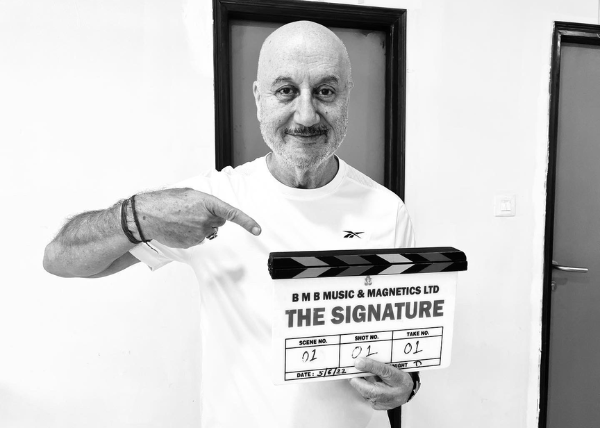 A few days ago, the 'Special 26' actor took to Instagram to solicit proposals from his followers for the name of his record 525th production. The director, producer, and his selections for the film's title, he claims, did not match. "We are yet to decide the title of the film. Our producer, director and I have different titles. So we thought the best way to finalise is to ask you all," he wrote.
After collecting over 100,000 answers, they chose a slightly modified name from the four alternatives "The Last Signature," "Sarthak," "Nirnay," and "Dastakhat." The Signature is directed by Gajendra Ahire, who is best known for Marathi films such as Not Only Mrs Raut and The Silence, and is billed as a wonderful drama of an ordinary man. K C Bokadia, a well-known producer, is behind the picture.
Kher was last seen in The Kashmir Files and began filming for The Signature on June 5. The film tells the narrative of a normal guy. Anupam Kher just landed a part in the worldwide comedy series 'The Son-in-Law.' He had already captivated audiences with his performance in 'New Amsterdam.'