Nakuul Mehta Expresses His "Inner Priya Sood" From Bade Achhe Lagte Hai 2 In A Hilarious Video
Currently, the main actors in Ekta Kapoor's hit series Bade Achhe Lagte Hain 2 are Nakuul Mehta and Disha Parmar. The performers have a huge social media fan base, and the public adores the program. A sequel to the well-liked program Bade Achhe Lagte Hain, which featured Ram Kapoor and Sakshi Tanwar, is called Bade Achhe Lagte Hain 2. Whether it was in Pyaar Ka Dard Hai Meetha Meetha Pyaara Pyaara or Bade Achhe Lagte Hain 2, Nakuul and Disha's on-screen chemistry has always been praised.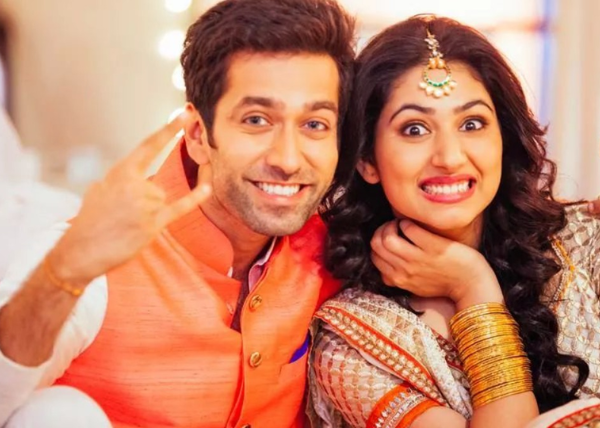 Off-screen, Nakuul keeps his followers amused. The actor often posts photos and videos from his personal and professional lives on his social media accounts and has maintained an active presence there. The netizens can't stop laughing after viewing Nakuul's humorous video that he posted on his Instagram account today. Nakuul pokes fun at Priya Sood, played by Disha Parmar, in this video while sporting a wig and flipping his hair. Sharing this, the actor captioned, "Channelling my inner Priya Sood! Haters will say not as pretty!"
Click here to watch Nakuul's video
In his private life, Nakuul is wed to the singer Jankee Parekh. They were married after nine years of dating, and now they have a kid named Sufi.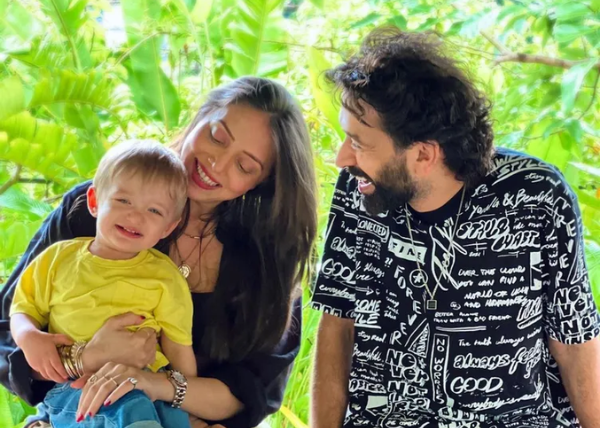 Recently, With Nakuul and their son Sufi, Jankee posted a precious family photo. Jankee commented on this adorable photo with "That Us" after uploading it. At the most recent Pinkvilla Style Icons Awards, the actor and his wife Jankee were seen together. Super Stylish TV Star Male was given to Nakuul Mehta. He wore a black suit with an all-over design and white sneakers to the event, and he looked sharp. His wife wore a gorgeous black saree with purple flared embellishments, matching him in all things black. He also posted images from the event on social media. The pair had a great time at the awards presentation.
After appearing on Pyaar Ka Dard Hai Meetha Meetha Pyaara Pyaara, Nakuul went on to appear on Ishqbaaaz, India's Got Talent and other shows. Additionally, Nakuul has appeared in other online series, such as "I Don't Watch TV" and "Never Kiss Your Best Friend." The actor and actress Disha Parmar may now be seen in the hit series Bade Achhe Lagte Hai 2. Fans like the on-screen connection between Nakuul and Disha as he portrays Ram Kapoor.