"Radha Is A Goddess," Saints Of Mathura Threatened To Go To Court Against Sunny Leone And The Song
Sunny Leone is in the news for her new song 'Madhuban Mein Radhika Nache'. There is a mixed reaction of people to this song. Most of the people are opposing this song. Of course, Sunny has shown excellent dance moves in the song, but there is a special protest in Mathura. In Mathura, Uttar Pradesh, saints have demanded a ban on this new video album of Sunny Leone.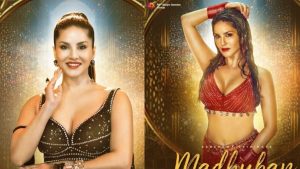 The saints say that Radha is revered for them. Sunny has done an obscene dance on the song. In that case he should be banned. He has accused the dance of hurting the religious sentiments of Hindus by calling it obscene. "If the government doesn't take action against the actress and ban her video album, we will approach the court," they said.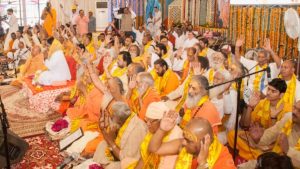 The song is released on 22 December 
This song by Sunny Leone has been released on 22nd December. After which this song became increasingly viral, but people started trolling her on this. Regarding the lyrics of this song 'Madhuban Mein Radhika Naache Re', people say that the way Sunny is dancing in it and she is very objectionable according to the lyrics of this song, Radha is revered for us. This has hurt the religious sentiments of Hindus. Since then people have been boycotting this song.
Madhuban is a dance track song. Which is choreographed by the famous choreographer of Hindi cinema Ganesh Acharya. At present, the makers expected that at the end of this year, this song would create a ruckus, as well as the beginning of the year 2022 with the smog of this song. However, now this song is embroiled in controversies.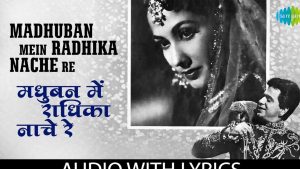 The song is based on Mohammed Rafi's song 'Madhuban Mein Radhika Naache' from the 1960 film 'Kohinoor'. Right now the old song has been remixed, which has been filmed on Sunny Leone.