Ramcharan and Jr. NTR Turned Down Offer Of 'Koffee With Karan 7', Deets Inside!!
Film producer and director Karan Johar, apart from his films, makes the most headlines, for his show Koffee with Karan. In which the biggest celebrities are invited and along with laughter, many secrets of their personal life are also exposed. Therefore, in every season of this show, there is bound to be some controversy. Because of this, celebs must have thought once before going on Koffee with Karan. Season 7 of Karan Johar's show 'Koffee With Karan' is about to come. Although the guest list has not been officially revealed yet, but information is coming out that two well-known stars of South have turned down the offer of Koffee with Karan.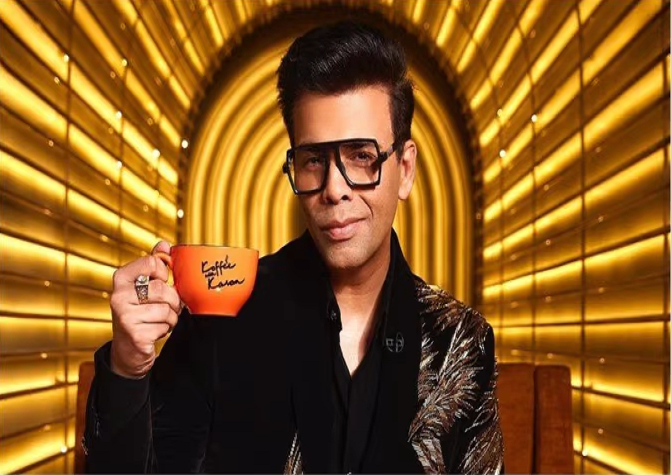 Karan Johar
In Koffee With Karan, questions are asked about the personal life of Bollywood celebrities, and they answers them. Till now many Bollywood stars have been invited in it and many times their answers have created a lot of hue and cry. At this time there is a craze among people about South, so fans would like their favorite stars to also participate in Koffee with Karan. However, it does not seem possible for this to happen, as the news is coming that well-known actors Ramcharan and Jr NTR have refused to appear on Karan's show.
Karan Johar
For the time being, if we talk about the guest list, so far the name of South Star Vijay Deverakonda along with Ranveer Singh, Priyanka Chopra, Alia Bhatt, Ranbir Kapoor, Kareena Kapoor and Ananya Pandey has also appeared among the stars who drank coffee in season 7 with Karan Johar. As of now, nothing has been officially confirmed yet, so it is expected that fans can get acquainted with Ramcharan and NTR in Koffee With Karan.
If you are a fan of Koffee With Karan, then there is good news for you, because this time this interesting show of Karan will not air on TV but will come on Disney Plus Hotstar. In such a situation, the fans of the show can watch it anytime and anywhere.