Ranveer Singh Announces Jayeshbai Jordaar Release: Deets Inside
Ranveer Singh is back to enchant us with Jayeshbhai Jordaar, after making his big-screen debut in Kabir Khan's 83 in December. On Thursday, the actor used social media to make a piece of big news. The film, directed by Divyang Thakkar, will also be the Bollywood debut of Arjun Reddy's Shalini Pandey, and it has been one of the year's most awaited films.
Making the announcement, Ranveer wrote, "Naam hai JAYESHBHAI…Aur kaam hai JORDAAR!!! Chegg out the date announcement video Celebrate #JayeshbhaiJordaar with #YRF50 only at a big screen near you on 13th May."
Check it out here!
YRF also dropped the announcement and tweeted, "Saare heroes ek taraf, aur #JayeshbhaiJordaar ek taraf! Celebrate #JayeshbhaiJordaar with #YRF50 only at a big screen near you on 13th May."
Ranveer Singh says in the announcement video, "You must have seen different kinds of heroes like a hero with a gun, a dancing hero, a police hero, a gangster hero, a hero in outer space. What you haven't seen is a hero who is different from all of them. His name is 'Jayeshbhai' and his work is 'Jordaar'."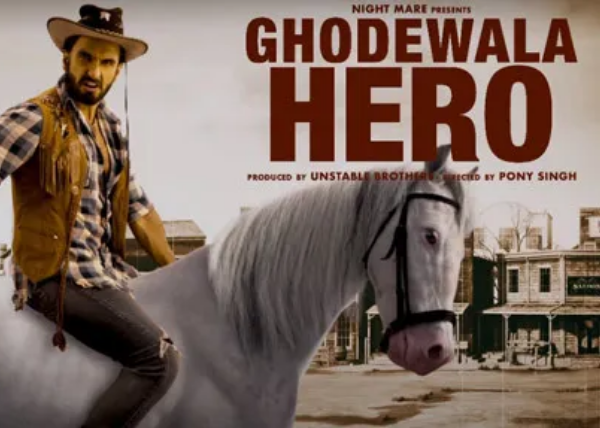 Ranveer is looking forward to seeing this film with audiences from all age groups across India because he believes Jayeshbhai Jordaar will touch everyone's hearts with its inspiring story. Talking about his character, Ranveer said, "Jayesh is not your typical larger-than-life hero but what he does in the course of the story is heroic. And that is something I was attracted to. He evolves into a hero and what he pulls off is remarkable and truly super. He is a superhero of a very unconventional type."
Jayeshbhai Jordaar was supposed to be released in February this year, but it was postponed owing to the Omicron scare. Several big-budget Bollywood blockbusters are set to hit theatres now that Maharashtra has relaxed restrictions and theatres are allowed to operate at full capacity. Maneesh Sharma's Jayeshbhai Jordaar will now be published on May 13, 2022.