Influencer Malvika Sitlani recently welcomed a baby girl on May 10, 2023. After the news became viral, her brother, Jake, received backlash for filming his sister's delivery and requesting for new mother's privacy.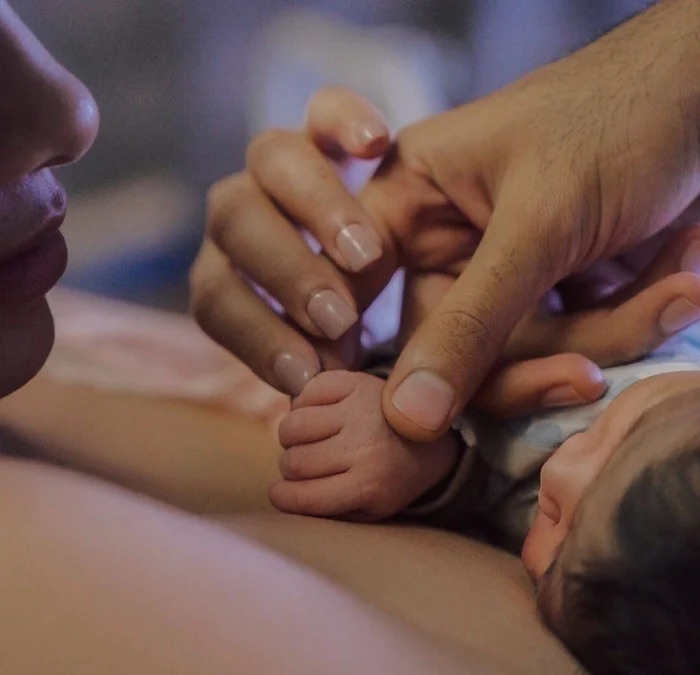 Malvika Sitlani, a millennial influencer, recently embraced motherhood and welcomed a baby girl into her life. She is now cherishing the most wonderful time of her life. Her followers have been leaving warm wishes for her ever since she shared the news of becoming a mommy.
Malvika Sitlani's Brother Demands Privacy
Now, Malvika's brother Jake Sitlani, a fellow content producer, has taken to social media to ask their followers to give Malvika room to appreciate motherhood. In addition, he identified himself as a young filmmaker and admitted that, at his sister's request, he had recorded the birth video of her most memorable time. He pleaded to his supporters to be patient and allow Malvika choose how to share it with her online community.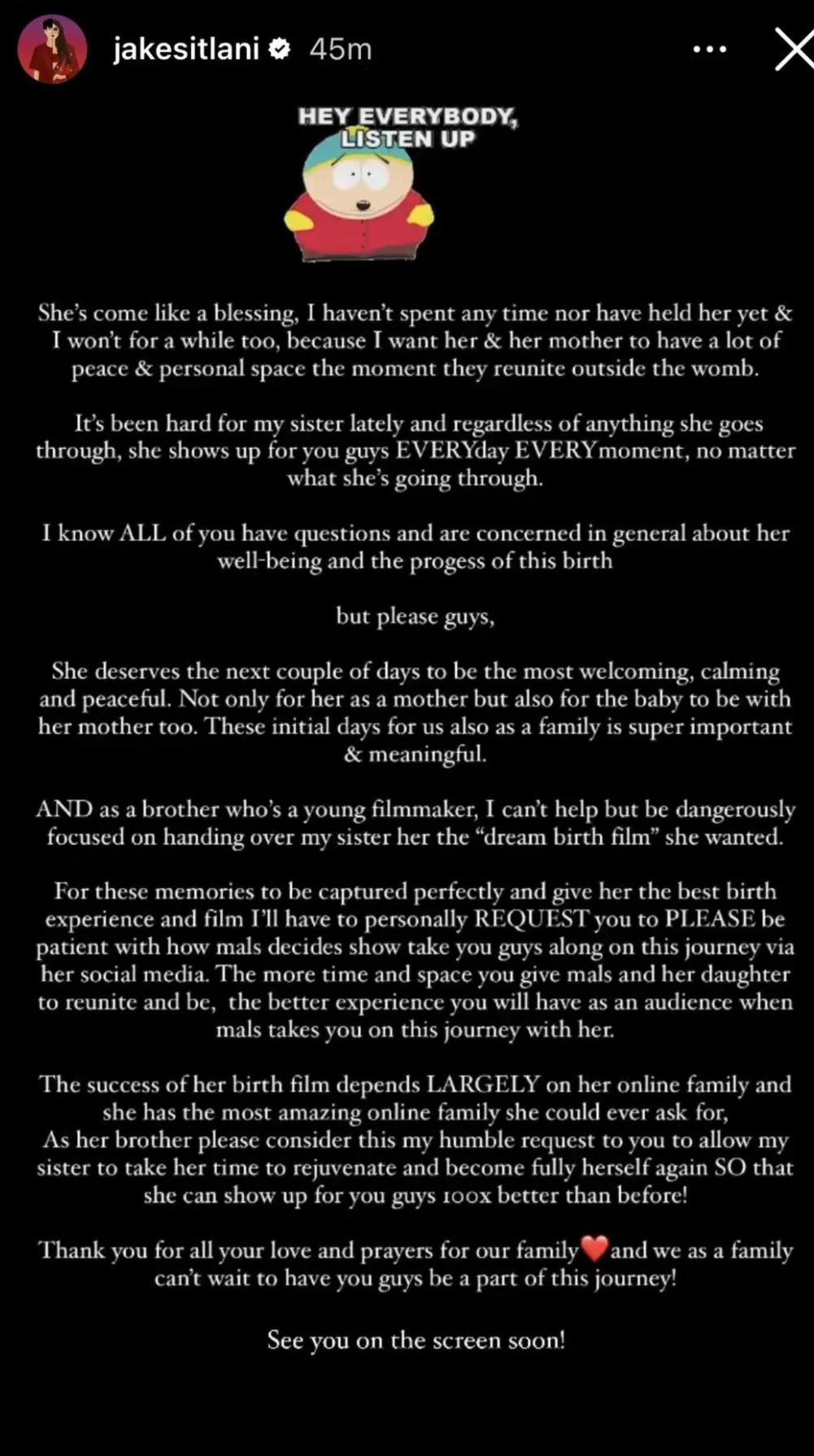 Malvika Sitlani's Brother Gets Trolled For Filming His Sister's Delivery
As soon as Jake posted the lengthy note on his social media account, netizens attacked him savagely for using his sister's delivery for his own content making purposes. "When I started reading it, I thought it was really sweet, but then it took a weird turn," one user remarked. Only these influencers are capable of taking a lovely moment and turning it into content and a sales pitch. Some online trolls mocked Malvika, claiming that she is the one who posts every aspect of her life on social media.
Another user penned, "No but we are intruding into her personal life in real and forcing her to interact, make content at this time?' The user questioned that are people becoming a separation wall between Malvika and her baby? Another commenter advised Jake to ask her sister to keep her phone away as she will be in peace with her newborn in that case.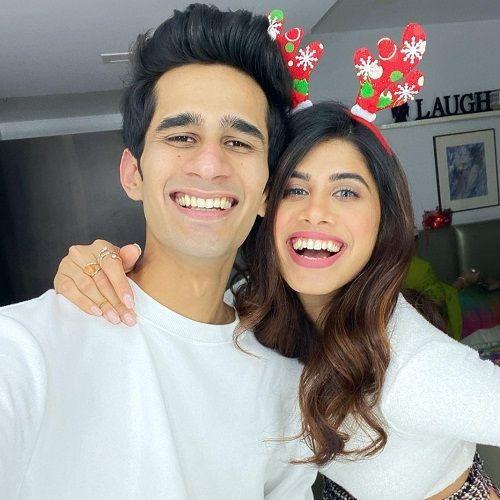 Several others showed lack of interest by expressing that none of them will die if Malvika doesn't post for a while considering people know she is a new mother who will need time to recover.
Others commented, 'I don't think it makes sense to anyone but them', baby hadn't made it through the birth canal and he is already filming video content'.
With the birth of a girl on May 10, 2023, Malvika embraced motherhood. She posted a nice photo of her daughter on her Instagram account. The loving mother cradled her baby's small hands as Malvika's daughter dozed happily on her naked chest in the picture. Akhil, Malvika's ex-husband, also grasped the infant's hand. She added these words to it:
"She's here. 10.5.23"
Malvika Sitlani's Baby Shower
Malvika Sitlani's had a dream baby shower bash in February 2023. For the bash, she wore a lilac bodycon dress and flaunted her fully-grown baby bump. Her outfit had flutter sheer sleeves and a side slit. The bash had pastel decor, customized desserts, and cutesy onesie-themed invites. Malvika looked the happiest as she posed for the pictures.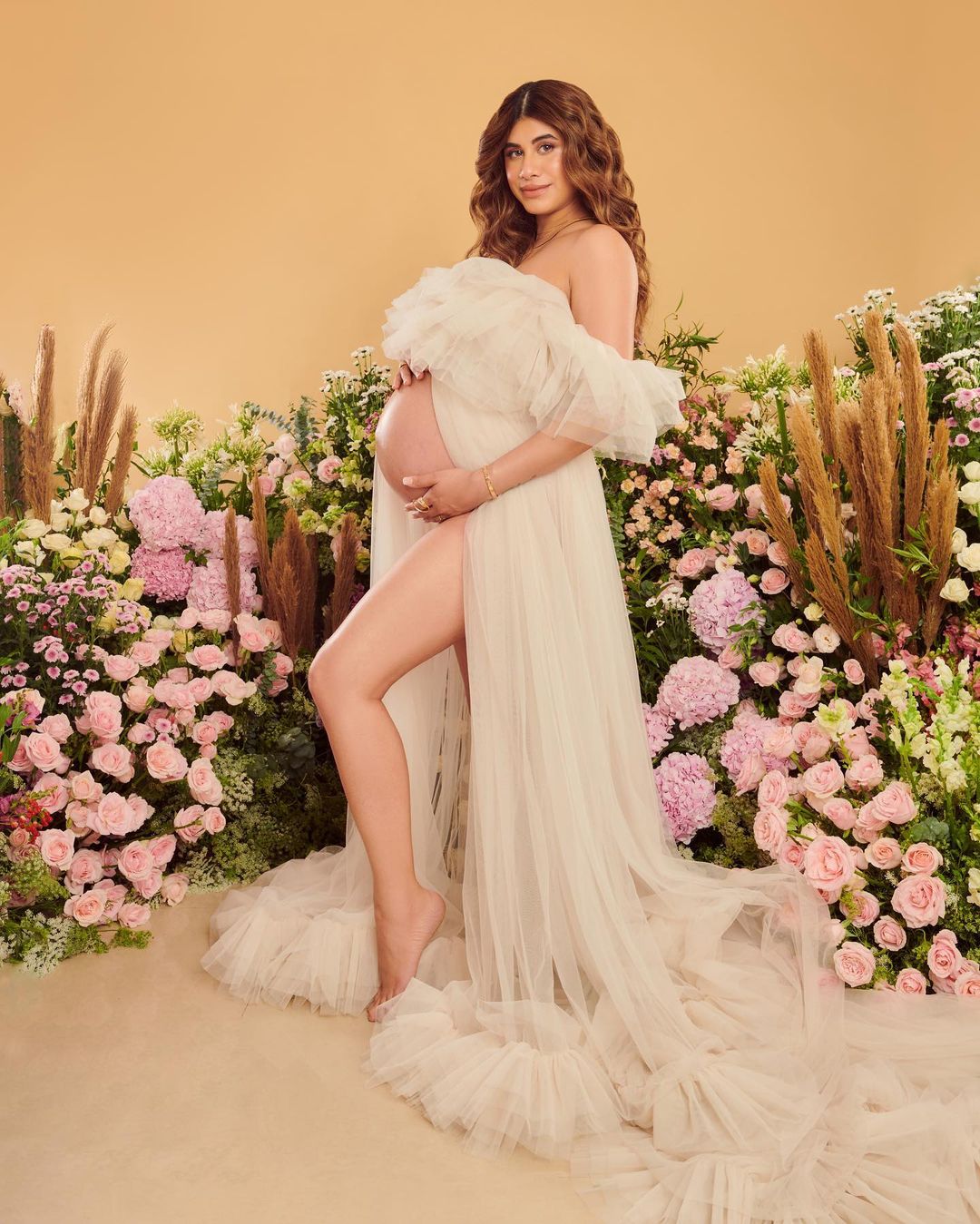 About Malvika Sitlani Husband
On February 23, 2023, Malvika announced her separation from Akhil and dropped the Aryan from her name. It was during her pregnancy that Malvika and Akhil called it quits. It was very difficult for Malvika to sleep alone. In her note, she mentioned that they are together and raising their children together. The influencer shared the news and revealed that she and Akhil have split and the past few months have been very difficult for her. We hope that the baby will bridge the gap between Akhil and Malvika's hearts and they will be reunited.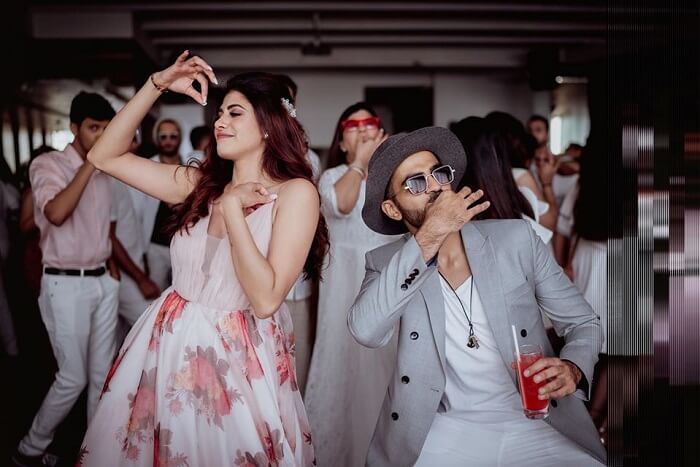 For those who are unversed, millennial influencer, Malvika Sitlani, is one of the most well-known figures in the glamorous industry. Malvika is an actress and a well-known model in addition to being a social media influencer. In 2015, she participated in India's Next Top Model's inaugural season. The diva remains active on social media by frequently posting makeup tricks. She has frequently discussed her fascination with makeup.