Salman Khan Congratulates Nikhat Zareen For Winning Her First World Championships Medal- Deets Inside
On May 19, Indian boxer Nikhat Zareen made history by winning the gold medal at the 12th edition of the IBA Women's World Boxing Championships. With a 5-0 victory over Thailand boxer Jitpong Jutamas, she earned the famous victory. Nikhat Zareen, a Telangana native, became the fifth Indian woman to win a gold medal in the World Boxing Championships.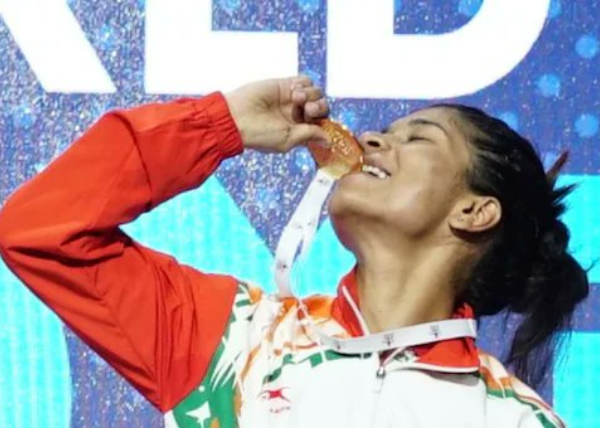 After receiving Salman's congratulations letter, Nikhat, who is a huge fan of his, became emotional. One of Nikhat's greatest ambitions is to meet Salman Khan. As a result, Nikhat was overjoyed and couldn't help but cry after reading his tweet. BFI shared a clip where Nikhat could be seen crying happy tears and exclaiming, "Mere Sallu ne kia meko tweet. I am a big big big fan of Salman Khan and it made me emotional after watching this tweet."
Congratzz on this gold Nikhat … @nikhat_zareen https://t.co/1H45kV78Jm

— Salman Khan (@BeingSalmanKhan) May 20, 2022
On Friday, Salman wrote on Twitter, "Congratzz on this gold Nikhat … @nikhat_zareen." Excited to see Salman's tweet, Nikhat responded, "Being a die-hard fangirl, It's one of my favourite dream that has come true. I could never believe that @BeingSalmanKhan would tweet for me. I'm so humbled. Thank u so much for making my win more special. I'll savour this moment forever in my heart.❤️."
Salman had a funny reply to Nikhat as he tweeted, "Just don't knock me out . Lots of love .. Keep doing what u doing n keep punching like my hero Sylvester Stallone….".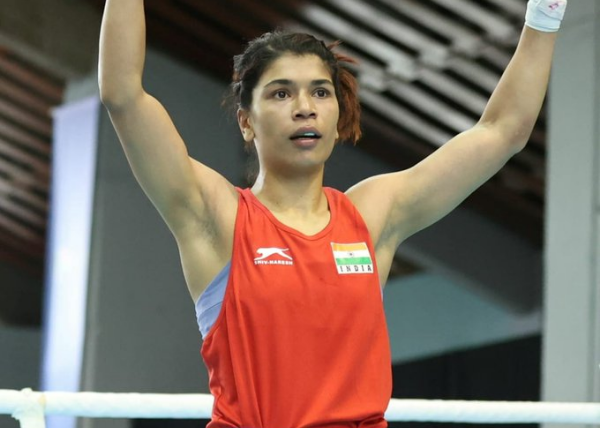 Amitabh Bachchan, Anushka Sharma, Kareena Kapoor Khan, Madhuri Dixit, Anil Kapoor, and Priyanka Chopra were among the celebrities that congratulated the boxer on her victory.
Amitabh Bachchan tweeted, "Nikhat Zareen World Champion! Badhai Badhai Badhai.. India India India !!!". Anushka congratulated the World Champion on Instagram as she wrote, "Congratulations! Well done Nikhat Zareen. You've made the nation proud."
Ajay Devgn had written on Twitter, "It's such an incredible thing to see Indian Women reach heights we only just imagined. Wow, @nikhat_zareen. So happy for you & your team. My heartiest congratulations on winning the gold medal. is happy "