One of the most popular actress of Bollywood, Sayani Gupta often puts her perspective openly. She is well known for winning the hearts of her audience with different roles in various films and web series. She has worked in many films like 'Fan', 'Margarita with a Straw', 'Article 15' and 'Parched'. And recently, the actress was seen in famous comedian Kapil Sharma's film 'Zwigato'. But this time Sayani is in the news headlines not because of her work. Instead she is the discussions due to a huge sttament made by her regarding the men of India. Sayani has shared a post on her social media handle, in which she has called Indian men "uncivilized".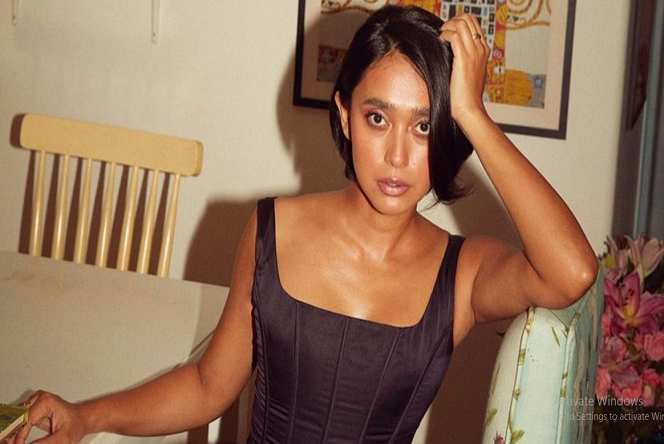 Sayani Gupta
Sayani Gupta in her instagram post has called Indian men as completely uncivilized, observing some uncivilized behaviour of men. While sharing her experience with her fans she had during the flight she had lately, she said that a men had hit her face with his bag and he did not even appologized for his mistake.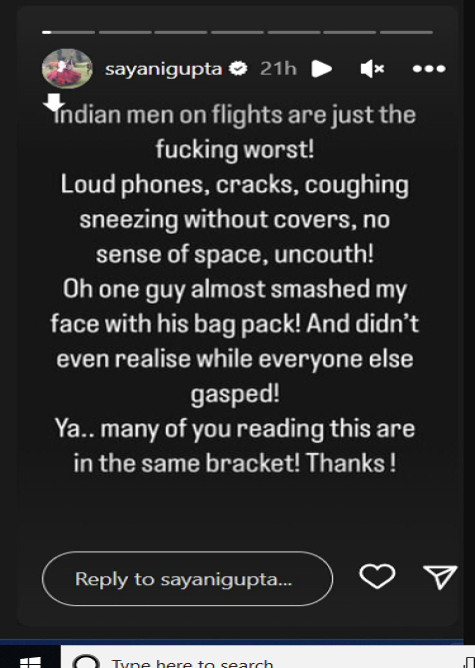 Sayani Gupta's Post
Sayani Gupta wrote in the note, 'The behavior of Indian men in flights was rude. It is rude to talk loudly on phone calls, coughing or sneezing without covering the place without paying attention to the place. Oh, a guy almost hit me in the face with his bag and he didn't even applogized for it, while everyone else was looking at me in shock.' The actress further said, 'Yes, many of you reading this will not agree with this. Social media users are reacting fiercely to this note of the actress.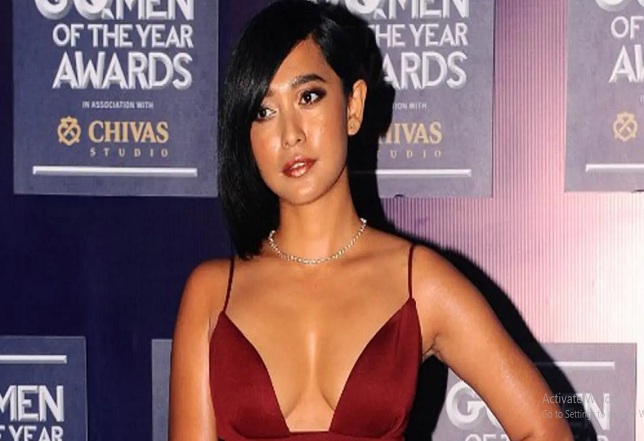 Sayani Gupta
While her fans seemed to agree on this, there were some people who completely disagreed with her and somehow trolled for sharing her opinion. One user commented, 'If we say 'all girls are the same, she will feel bad.' Another said, 'Women are no less than anyone in terms of lack of etiquette.' The user said, 'I have had to deal with such rude women on flights.' Another wrote, 'If you think men are different in the West, there are rude people everywhere but everyone has to look down on anything that comes from India.'