Shah Rukh Khan's Mannat To Amitabh Bacchan's Jalsa, Know The Cost Of These Celebrity Houses
Food, cloth and shelter are the basic needs of people. In India, along with the celebrities, their food style, dresses and shelters also remain in news. From Shah Rukh Khan's Mannat to Amitabh Bachchan's Jalsa, every celebrity house holds a unique recognition. Let's explore some of the famous houses of the Bollywood stars.
1. Mannat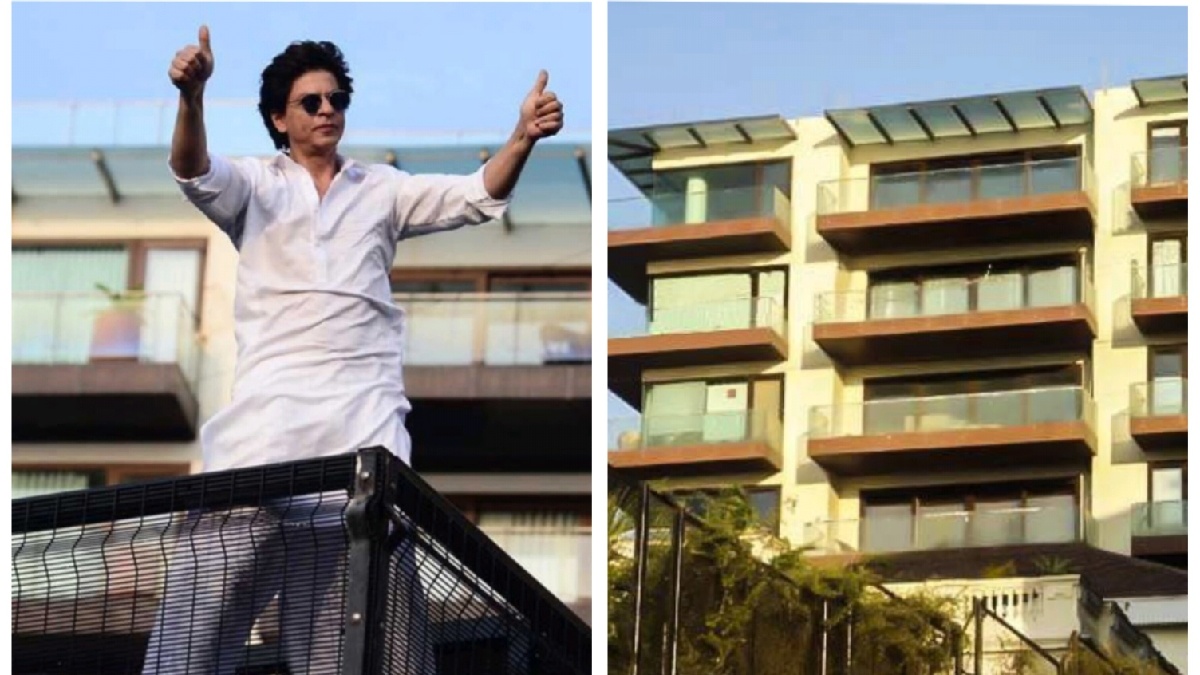 Shah Rukh Khan's house, Mannat, comes first in the popularity list of the celebrity houses. It is situated in the heart of Bandra in Mumbai. According to sources, Shah Rukh Khan had bought Mannat( previously known as the heritage bungalow) from Bai Khorshed Bhanu Sanjana Trust in 2001.  In 2017, Mannat was included in the Top 10 houses of the world. At present, the current price of Mannat is INR 200 crore.Mannat was the dream house of Shah Rukh Khan which he often talks about in his interviews.
Not only the dream house of King Khan but the name plate of Mannat is also very expensive. The house name plate featuring the text, 'Mannat Land's End' costs a hefty amount of 20-25 lakh. The beautiful Mannat is also included in the famous visiting places of Mumbai. Thousands of fans gather everyday in front of Mannat to have a glimpse of Shah Rukh Khan. We all are aware of the crowd Shah Rukh Khan greets during Eid and his birthdays.
2. Jalsa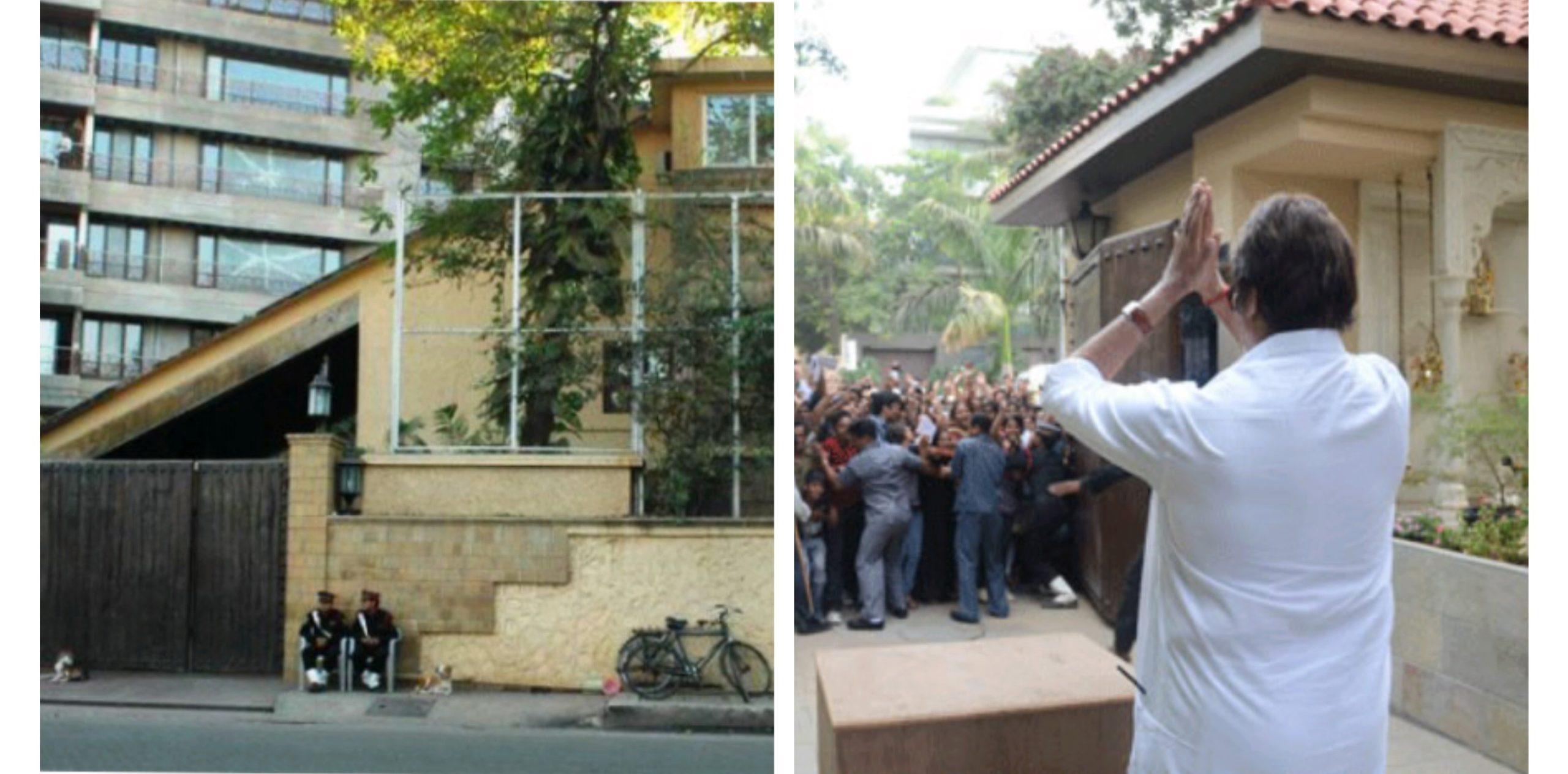 Amitabh Bacchan's house, 'Jalsa' is not less than a royal palace. Jalsa is located next to JW Marriott, Juhu, Mumbai. This high profile bunglow is spread over 10,125 sq ft. However, Jalsa was not always owned by Amitabh Bachchan. The 1982 hit film, Satta Pe Satta producer NC Sippy had gifted Jalsa to Amitabh Bachchan as a payment for his work in the film. Earlier, this property was named 'Mansa' which means 'emperor'. The house name was later changed to 'Jalsa' at an astrologer's recommendation.
Before COVID – 19, Amitabh Bachchan used to greet his fans  every Sunday from outside of his house. The famous bunglow of Amitabh Bachchan has also been the shooting location of  various movies. This includes Chupke Chupke, Satte Pe Satta, Anand, Namak Haram and Bombay Talkies. The current price of Jalsa is estimated between Rs. 100 crore and 120 crores.
3. Galaxy Apartment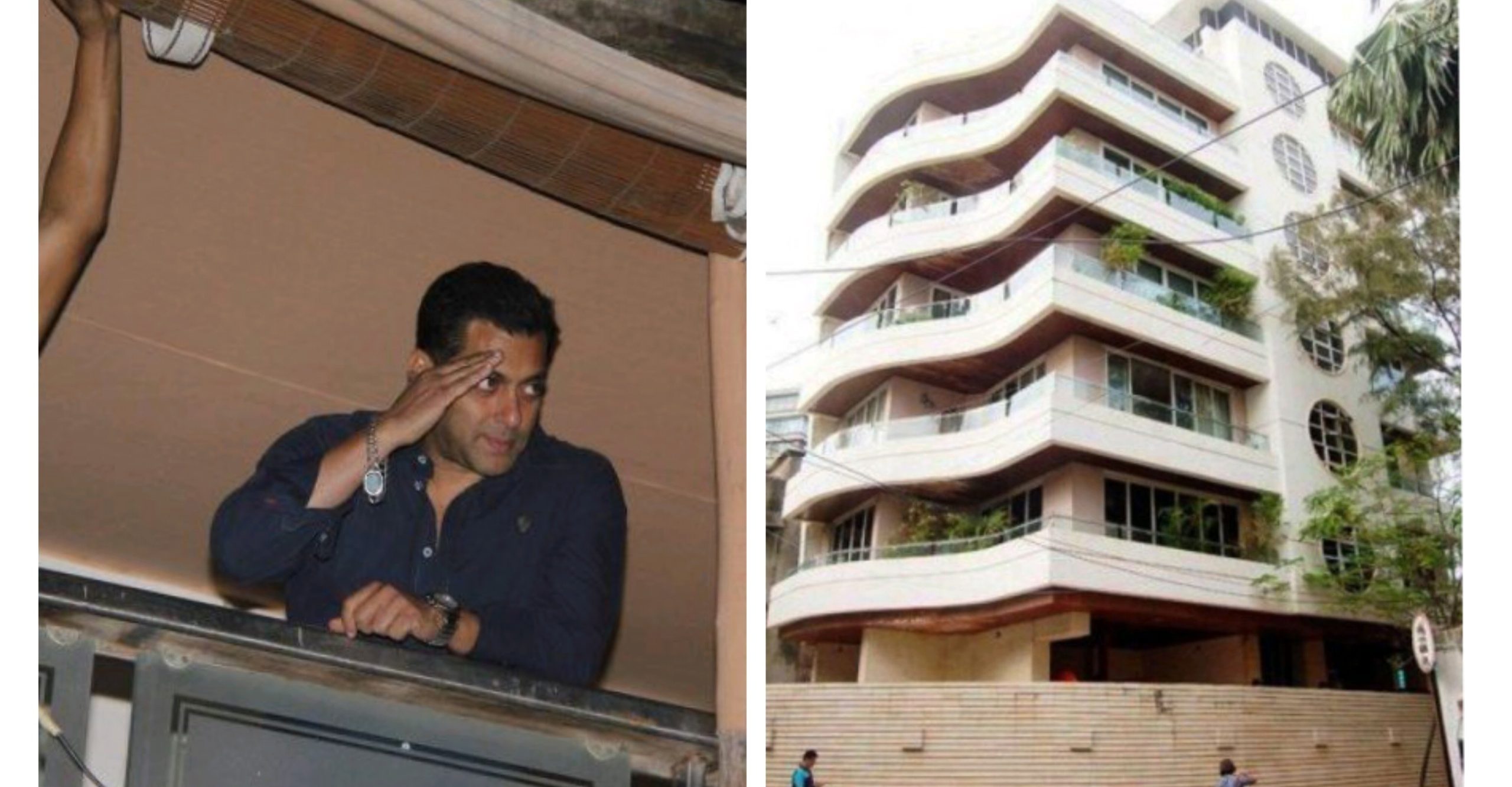 Salman Khan is one of the biggest Bollywood superstars of India. However, his superstardom doesn't stop him from living in a simple 1BHK flat of Galaxy Apartment. The famous Galaxy Apartment is situated near Byramjee Jeejheeboy in  Bandstand Bandra West. Salman Khan has many big properties in Mumbai, but he still likes to live in his childhood home, that is, Galaxy Apartment. The Dabangg Khan lives on the ground floor of the Galaxy Apartment while his parents live on the 1st floor. Salman Khan often gives a public appearance from his Galaxy apartment's balcony. Galaxy Apartment is a simple building but its worth is estimated at 100 crore due to Khan's family popularity.
Salman Khan owns a number of other properties which also includes his Panvel farm house located near Navi Mumbai. Panvel farm house is Salman Khan's one of the very dearest places to relax with family and for partying. Media reports say that the total price of Panvel farm house is around 80 crore which is a huge sum.
4. The Pataudi Palace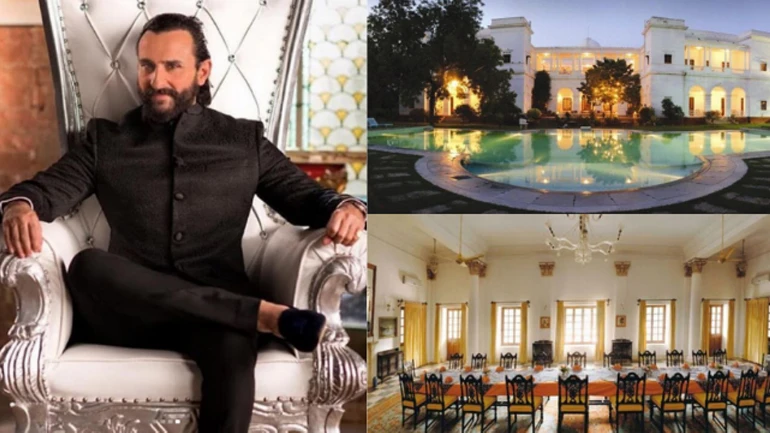 Saif Ali Khan and Kareen Kapoor usually live in Fortune Heights in Mumbai. But, the Nawab couple also own a very famous historical bunglow, 'The Pataudi Palace' in Haryana. The Pataudi Palace situated at Gurgaon district of Haryana was built by Saif Ali Khan's grandfather and last ruling nawab,Iftikhar Ali Khan. Saif Ali Khan had bought back his ancestral home by paying a lease of 800 crore. The Pataudi Palace consists of 150 rooms and is the favourite vacation spot for the Nawab family. Shooting of various films like Veer Zaara, Mangal Pandey and Mere Brother Ki Dulhan have taken place at the grand Pataudi Palace.
Other Celebrity Houses 
Bollywood celebrities own various expensive properties in different parts of India. However, Mumbai is the centre hub of Bollywood celebrities' homes. From Bandra to Juhu, every colony is filled with celebrity apartments. While Aamir Khan lives in Fareeda Apartment,  Akshay Kumar lives on the ground floor of the luxurious Prime Beach building. Deepika Padukone lives on the 26th floor of the Beaumonde Towers in Prabhadevi, South Mumbai. Deepika along with his father had bought this apartment in 2010 for 16 crore. Now, this apartment's cost is around 20 crore.  Deepika's apartment is also very close to Sidhivinayak mandir in South Mumbai.