Shahrukh Khan Won The Hearts Of Fans In A Few Minutes Cameo Role In Rocketry; Fans Said, "Our King!"
This Friday, R Madhavan's first directed film Rocketry: The Nambi Effect was released in theaters. R Madhavan performed the role of scientist Nambi Narayanan in Rocketry. The film was released in Hindi and English alongside Tamil. R Madhavan is praised by the audience for the role of a scientist. The curve came when people saw Bollywood Badshah Shahrukh Khan's appearance in the film.
King Khan has been away from the big screen for quite a while. That is the reason the fans are waiting excitedly for his upcoming film Pathan. Yet, Shahrukh Khan surprised everybody by coming on-screen before Pathan. Indeed, you read it right. The people who haven't seen Rocketry till presently will be glad to realize that the Badshah of Bollywood plays a little role in Madhavan's film.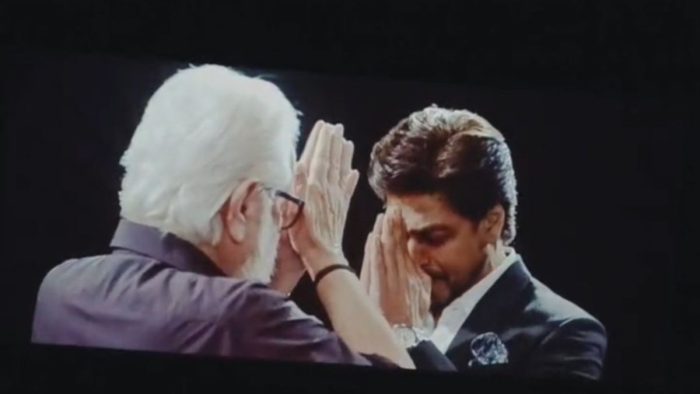 Shah Rukh Khan has an appearance in Rocketry: The Nambi Effect. In the film, he is shown interviewing Nambi. Shahrukh Khan's personality in the film is a little however great. After a significant delay, seeing Shahrukh on the big screen, his fans couldn't stop their happiness. With an appearance, Shahrukh Khan again demonstrated that the king is always king. These tweets are an observer of the way that the craze of fans towards Shahrukh is never going to reduce.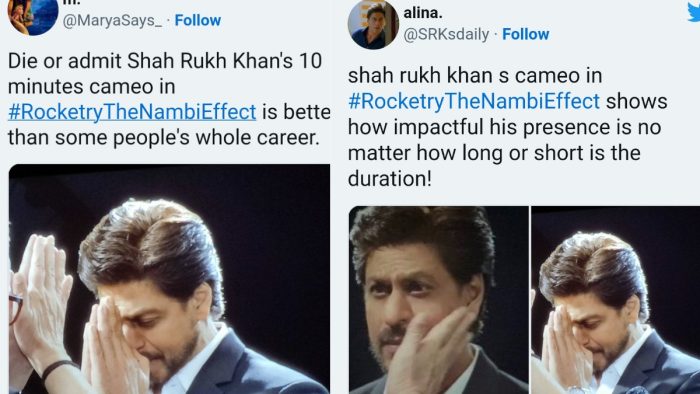 Seeing Shahrukh Khan in rocketry, many tweets have been made about him. Seeing King Khan, somebody recalled Kabir Khan of Chak De India, then, at the same time, somebody said that he had not been given the tag of King Khan. Before Rocketry, Shah Rukh was found in Zero of 2018. For quite a long time, people have been waiting to see him on the big screen. In such a circumstance, seeing him in rocketry, people's hearts are somewhere relieved.