Shashi Tharoor Trolled For Selfie With 6 Women MPs Including Nusrat Jahan That Went Viral
Veteran Congress leader and Lok Sabha MP Shashi Tharoor, who has been in the headlines from the media to social media by using his heavy words of English, is in discussion this time about his picture and particularly for its caption. As the winter session of Parliament began today, Shashi Tharoor posted a photo from the Parliament premises, which is becoming quite viral. It also has many women MPs along with Shashi Tharoor.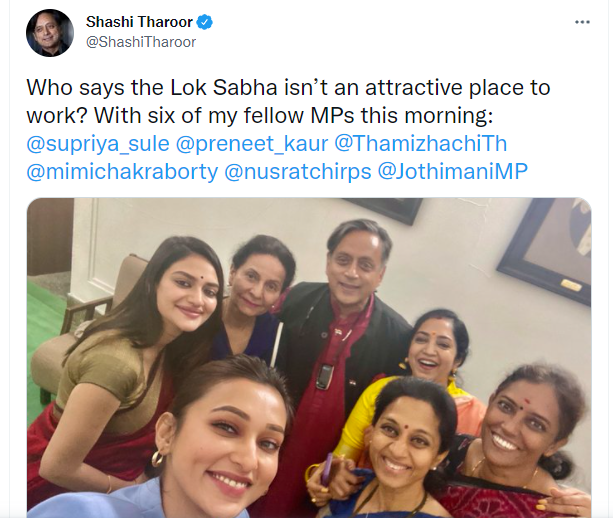 Congress MP Shashi Tharoor on his official Twitter handle with Baramati MP Supriya Sule, Patiala MP Preneet Kaur, South Chennai MP Thamizachi Thangapandiyan, Jadavpur MP Mimi Chakraborty, Basirhat MP Nusrat Jahan, and Karur MP S Jothimani posted this picture with some eye-catcher caption.
In the picture, Congress MP Shashi Tharoor can be seen standing with all the women MPs. Shashi Tharoor has also given a caption with this picture and asked, 'Who says Lok Sabha is not an attractive place to work? This morning with my fellow MPs. Let us tell you that there is not as much ruckus on this selfie picture as there is about the caption. Different types of reactions are coming on social media regarding this tweet of Shashi Tharoor. People on social media are also trolling Shashi Tharoor for his caption.
A user wrote on Shashi Tharoor's post – 'Women are not an object of decoration in Lok Sabha to make your workplace attractive. They are an MP and you are insulting them'. Another user wrote that if you were in another sector, you would have been fired for being irresistible. However, some people have also written in support of Shashi.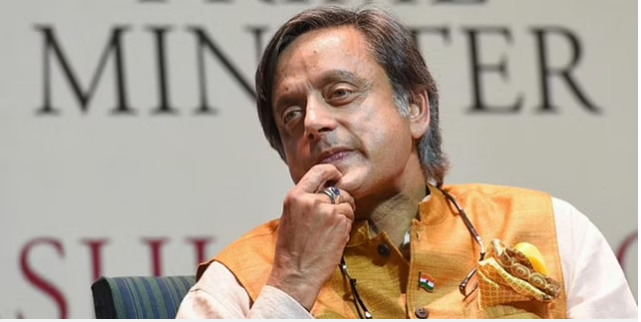 Let us tell you that earlier a similar selfie of Shashi Tharoor had created panic and became the most retweeted tweet ever. Celebrities in that selfie were Ellen DeGeneres, Bradley Cooper, Jennifer Lawrence, Meryl Streep, Brad Pitt, Julia Roberts, Angelina Jolie.