Amazing Facts About 'Taj Mahal'- The Symbol Of Love!
Taj Mahal, considered as the honour of India because this is one and the only creativity picked from India to be counted as seven wonders of the world. In this entire world, I don't think son anyone left who is not aware of the beauty and story behind this unique building. This is considered as the symbol of love. Strong sculpture, a beautiful carving made on white Marble and attractive gardens grabbed the attention of visitors from all over the world. This is one of the most loving and visiting historical places of India. You all are aware of the love of Shajahan for her wife Mumtaz but in this article, we have a look at some facts which are not familiar While we are talking about ' Taj Mahal'.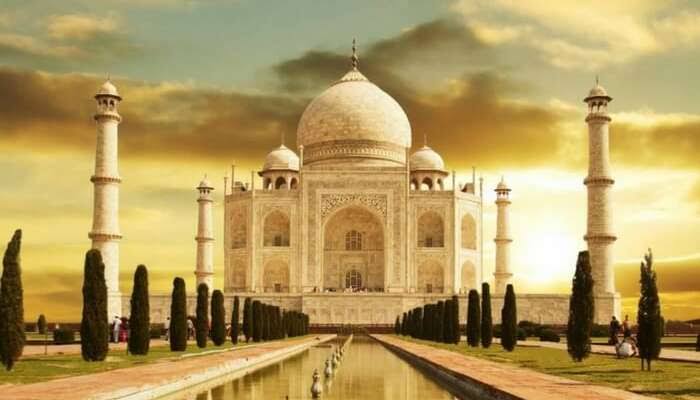 1.) It was built for Shajahan's beloved wife Mumtaz – Shajahan had many wives and begum Mumtaz is one of them but he loved her the most. Mumtaz real name was Arjumand Banu.
2.) Mumtaz died – Mumtaz died at a very young age after some years of her marriage. She died while giving birth to her 14 children. From her and Shajahan and Mumtaz's 14 children only seven survived till a young age.
3.) Aurangzeb becomes the ruler of the Mughal Empire – Aurangzeb was the third child of Mumtaz and he became the ruler of the Mughal Empire.
4.) About the architecture of the Taj Mahal- The architecture of the Taj Mahal is a combination of Islamic, Persian and Indian styles. The Calligrapher left a very humble signature that can be translated as "Written by the insignificant being, Amanat Khan Shirazi". The Calligraphic inscriptions in Arabic are texts from the Quran, The most prominent inscription is "O soul, you are at rest. Return to the Lord in peace with him, and he at peace with you"
5.) Cost of Taj Mahal – The mogul emperor is said to have spent about 32 million rupees to build the Taj Mahal. If you calculate that sum with today's value, it would be close to 1 billion USD.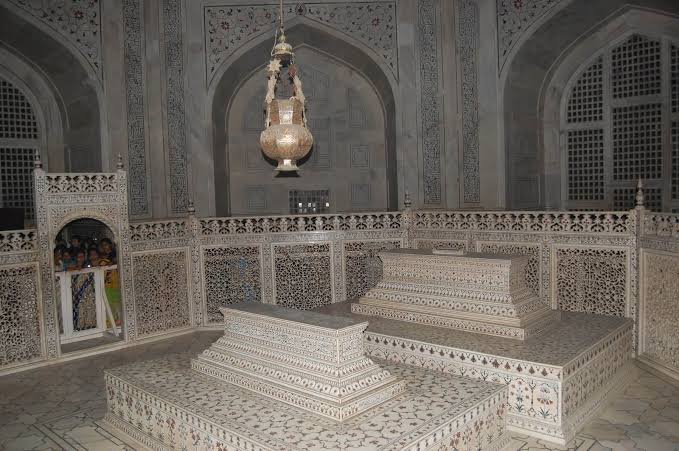 Taj Mahal was supposed to be built in Burhanpur where Shah Jahan's beloved wife Mumtaz died. But when planning the construction it wasn't possible to supply enough white marble to Burhanpur, so it was decided to build the Taj Mahal in Agra, where it still stands majestically. The grave is not perfectly symmetrical and the crypt is not decorated.