Shehzada: Kriti Sanon Takes Fans On Wild Ride Behind The Scenes Of Munda Sona Filming. Watch!
In her next Bollywood film, Shehzada, famous actress Kriti Sanon will be paired up with young heartthrob Kartik Aaryan once again. On February 17, 2023, audiences will see this official version of the Telugu hit "Ala Vaikunthapurramloo." As the release date of Rohit Dhawan's much-anticipated family comedy approaches, the film's actors and crew have released a teaser and songs that have significantly increased audience anticipation.
The 'Madness" Behind The Munda Sona Song, As Told By Kriti Sanon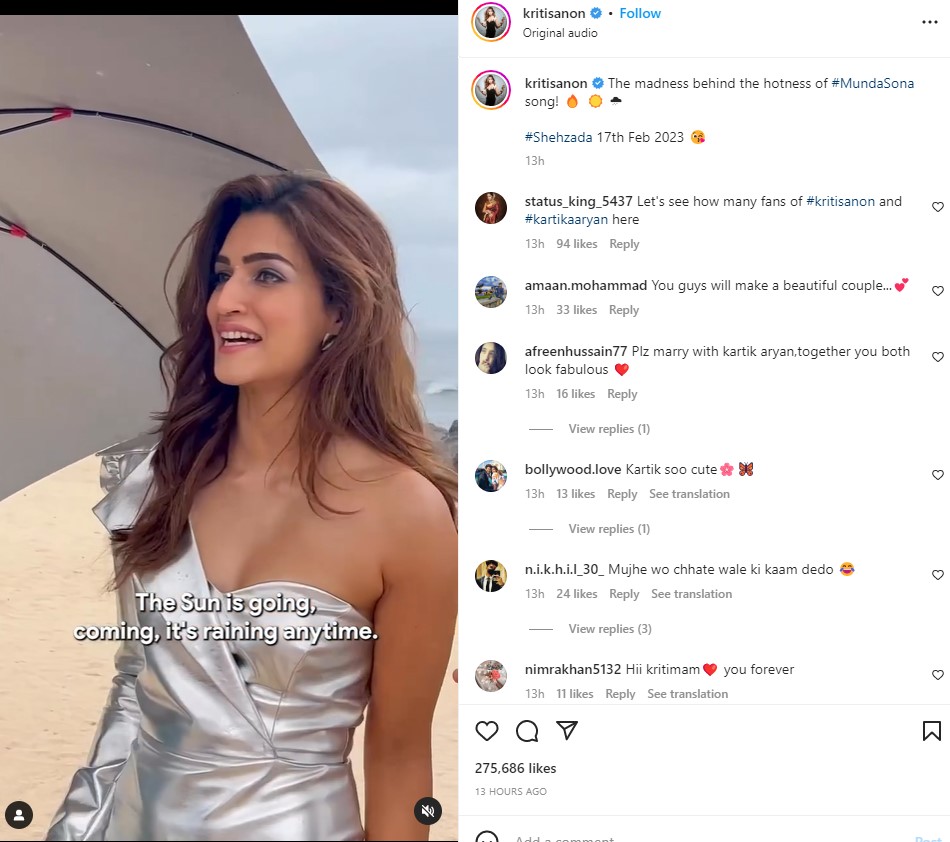 Kriti Sanon recently posted a clip on her official social account in which she describes the chaos that ensued during the music video filming for Shehzada's wildly popular "Munda Sona" song. Kriti and Kartik, the film's leads, may be seen in a scene from the reel video, each with a soft drink in hand, as they begin filming the song in strange weather.
Despite the challenging environment, Kartik Aaryan and Kriti Sanon have given their all in their respective roles. On set, the two were obviously having a great time. Take a look at Kriti Sanon's Instagram highlight reel down below:
https://twitter.com/cranch_official/status/1622631000164683777
A remark by Kartik Aaryan about Shehzada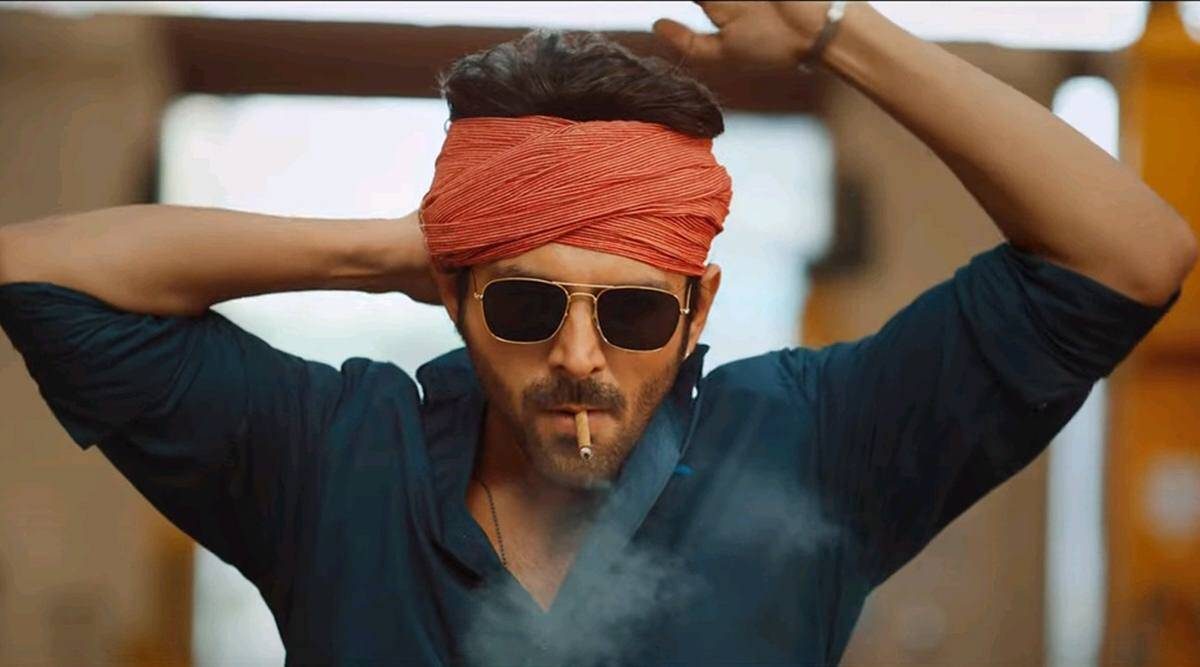 On January 12th, during a massive ceremony in Mumbai, the official trailer for the Rohit Dhawan-directed film was unveiled. At the movie's trailer premiere, star Kartik Aaryan said that "he hopes Shehzada would be even more successful than Bhool Bhulaiyaa 2. I, really, really want Shehzada to be a larger success than Bhool Bhulaiyaa 2 was. I expect it will amuse the viewers, and I'd want Shehzada to get a wider audience. Toes crossed, hopefully. I wish Shehzada the best of luck. It's crucial for the future of our business sector. The actor called the picture a 'mass' family entertainment, adding that many people saw it."
Shehzada
Bantu, played by Kartik Aaryan, is the film's protagonist, while Kriti Sanon plays his girlfriend, Samara. Paresh Rawal, Manisha Koirala, Ronit Roy, Rajpal Yadav, Sachin Khedekar, and others round up the supporting ensemble of the highly anticipated film.