Sidharth Malhotra and Kiara Advani, the beloved Bollywood couple, marked a significant milestone in their relationship as they celebrated their first Karwa Chauth together on November 1, 2023. Their heartfelt celebration stirred excitement among their fans. Sidharth delighted his followers by posting an Instagram photo capturing the essence of their festival of love. Kiara donned a resplendent pink Anarkali set in the image, while Sidharth looked dashing in a vibrant red kurta.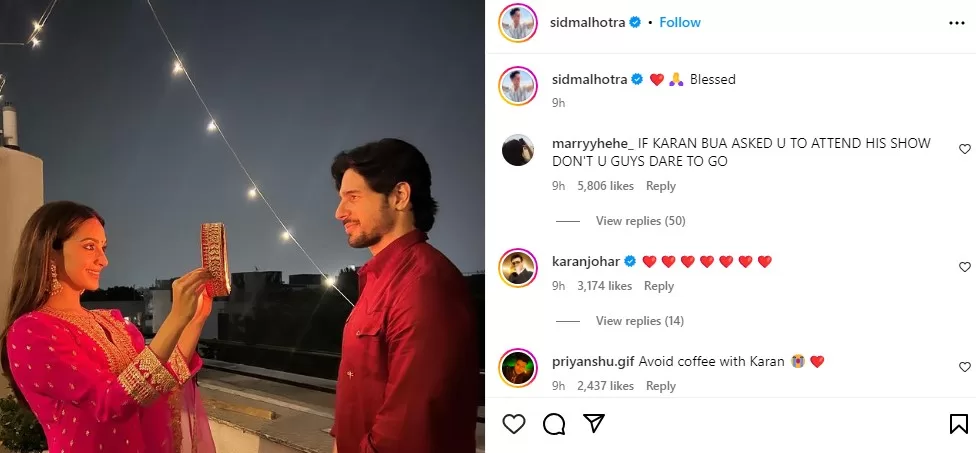 Kiara's Karwa Chauth Preparations
Before the auspicious day, Kiara Advani offered her Instagram followers a glimpse of her Karwa Chauth preparations. On October 31, 2023, she shared an image of her mehendi, a beautiful expression of her anticipation for the festival. Her mehendi design, while simple, exuded elegance, featuring a tiny star pattern that mirrored her radiant personality. Kiara further shared a delightful photo of herself indulging in a pancake feast the day before her fast, radiating happiness and enthusiasm for the occasion.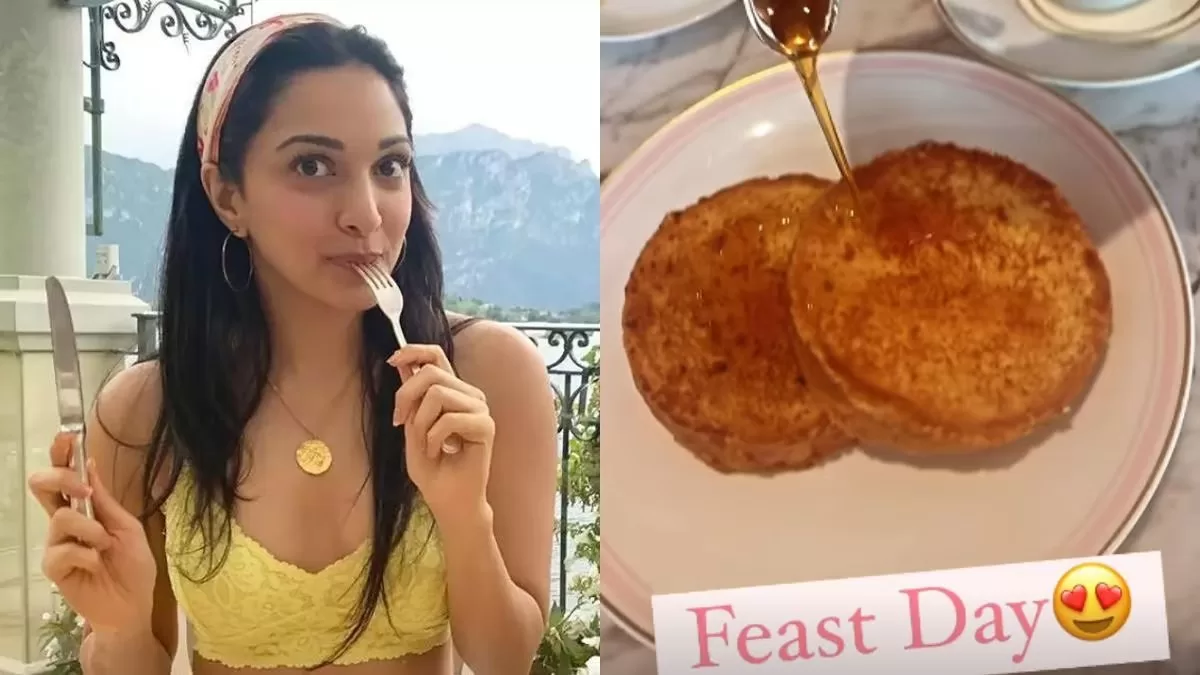 Journey to Karwa Chauth: Kiara and Sidharth Arrive in Delhi
A few days before the momentous celebration, on October 29, 2023, Kiara and Sidharth embarked on a journey to Delhi to honor Karwa Chauth traditions. The couple was sighted at Mumbai airport, showcasing their exceptional style and charm. Kiara graced the occasion with her presence in an exquisite cream-toned crop top paired with stunning blue flared pants and a trendy cap. Sidharth, equally fashion-conscious, sported a chic cream-hued sweatshirt combined with faded pants, displaying their unique fashion synergy.
A Special Karwa Chauth Celebration in Delhi
The heartwarming aspect of this year's Karwa Chauth celebration was that Kiara observed her first Karwa Chauth at Sidharth's home in Delhi, surrounded by his loving family. Seeing this newly married couple participating in this deeply rooted Indian festival filled their fans with joy. Their presence at such a special event highlighted their commitment to tradition, love, and togetherness.
Celebrating Love and Tradition with Sidharth and Kiara
Sidharth Malhotra and Kiara Advani's Karwa Chauth celebration has once again demonstrated their popularity as one of Bollywood's most adored couples. Their fans rejoice in witnessing their love and togetherness at every turn, and this year's Karwa Chauth celebration is a testament to their adorable relationship. As they embark on this new journey together, we extend our heartfelt wishes for a lifetime of happiness and love. May their love story continue to inspire us all, both on and off the silver screen.