Swara Bhaskar Joins Rahul Gandhi At Bharat Jodo Yatra, Netizens Say, 'Tukre Tukre Gang Leader'
Swara Bhasker joined Rahul Gandhi at the Bharat Jodo Yatra in Ujjain, Madhya Pradesh on Thursday. Photos and videos of the actor's conversation with Rahul were shared on social media. Previously, actors Pooja Bhatt, Riya Sen, Rashami Desai and others were seen with Rahul Gandhi in different parts of the country as they joined Congress leaders during the Bharat Jodo Yatra.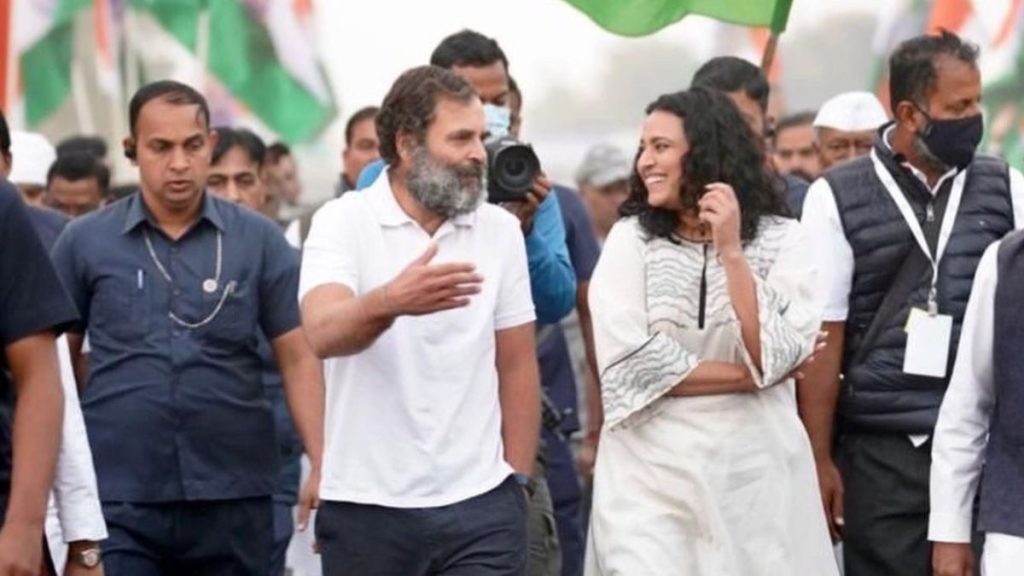 Swara Bhasker was wearing a white kurta and Rahul was wearing a white T-shirt. Previously, Swara retweeted a photo of her reaching Ujjain before leaving on Thursday. They walked in front of the crowd and were surrounded by bodyguards of politicians. Many on social media reacted to their videos and photos, some praising the actor for joining the Bharat Jodo Yatra and showing support for the party and its leader.
Day 85. @ReallySwara joined the #BharatJodoYatra in Ujjain today. pic.twitter.com/eLOT4kjIbX

— Ruchira Chaturvedi (@RuchiraC) December 1, 2022
Last month, TV actress Rashami Desai and Akanksha Puri also joined Rahul Gandhi for the Bharat Jodo Yatra in Maharashtra. When the video appeared on the council's Twitter page, Rashami replied, "Such a beautiful and simple idea, but very difficult to execute…" Yatra starring in Maharashtra.Veteran actor Amol palekar and his wife sandhya ghokhle, a film writer also participated in Bharat jodo yatra.
https://twitter.com/angrybirddtweet/status/1598128034774913026?t=Y8KnJ0An1zO86VicskEbcA&s=19
Previously, Pooja Bhatt shared photos and videos of Bharat Jodo Yatra with Rahul Gandhi on Instagram. "The Courage of Hope!" He wrote along with the hashtags Bharat Jodo Yatra and Hyderabad and tagged Rahul Gandhi.Pooja also responded to a tweet about her brief involvement in politics. The ANI news agency tweeted: Quoting the agency on Twitter, he wrote: "Yes, the 'short' walk is exactly 10.5 km… Bharat Jodha Yatra."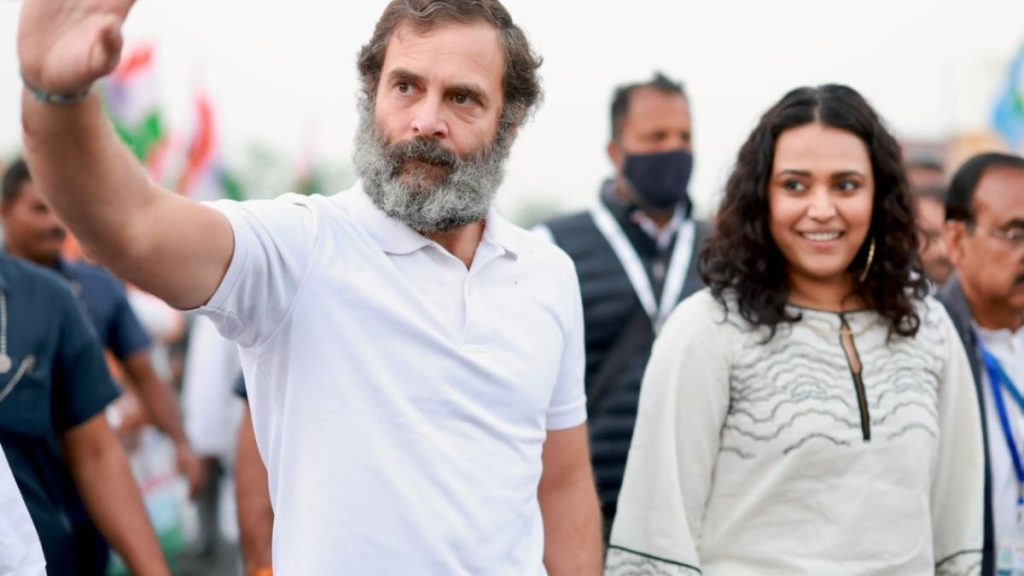 Bharat Jodo Yatra began on September 7th in Kanyakumari, Tamil Nadu. Rahul Gandhi participated in marathons in Tamil Nadu, Kerala, Karnataka and Andhra Pradesh.