Ira Khan, the daughter of Aamir Khan and his ex-wife Reena Dutta, is scheduled to get married on January 3, 2024, much to everyone's excitement. Aamir's fitness instructor, Nupur Shikhare, has shown Ira love, and their path to marriage happiness has been nothing short of remarkable. Let's explore the touching specifics of their recent pre-wedding celebrations and love story.
A Love That Withstood Time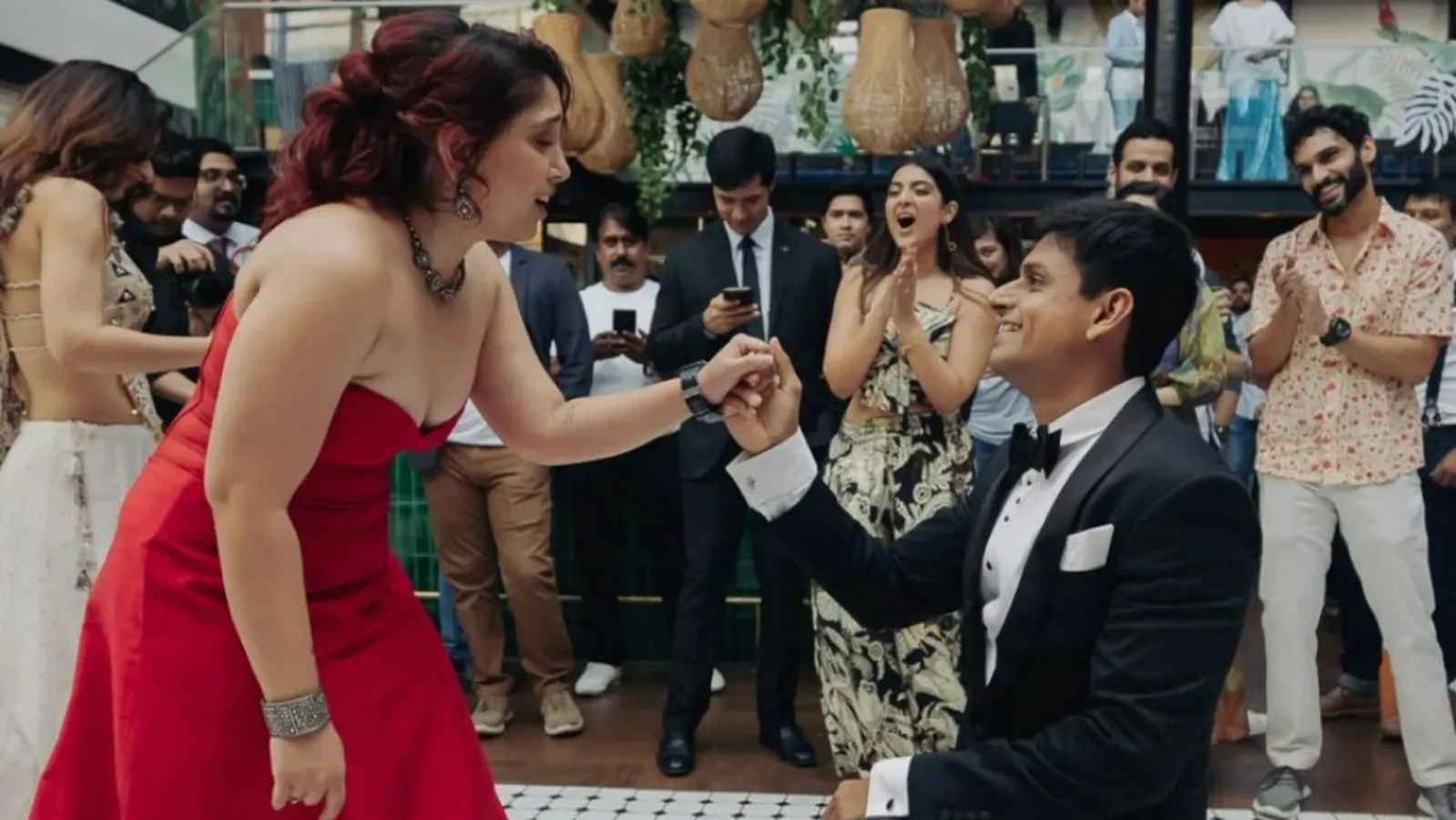 Since declaring their relationship official in February 2021, Ira Khan and Nupur Shikhare have been a unit. An important turning point in their love journey came in 2022 when they became engaged, solidifying their devotion.
The Kelvan Ceremony: A Beautiful Start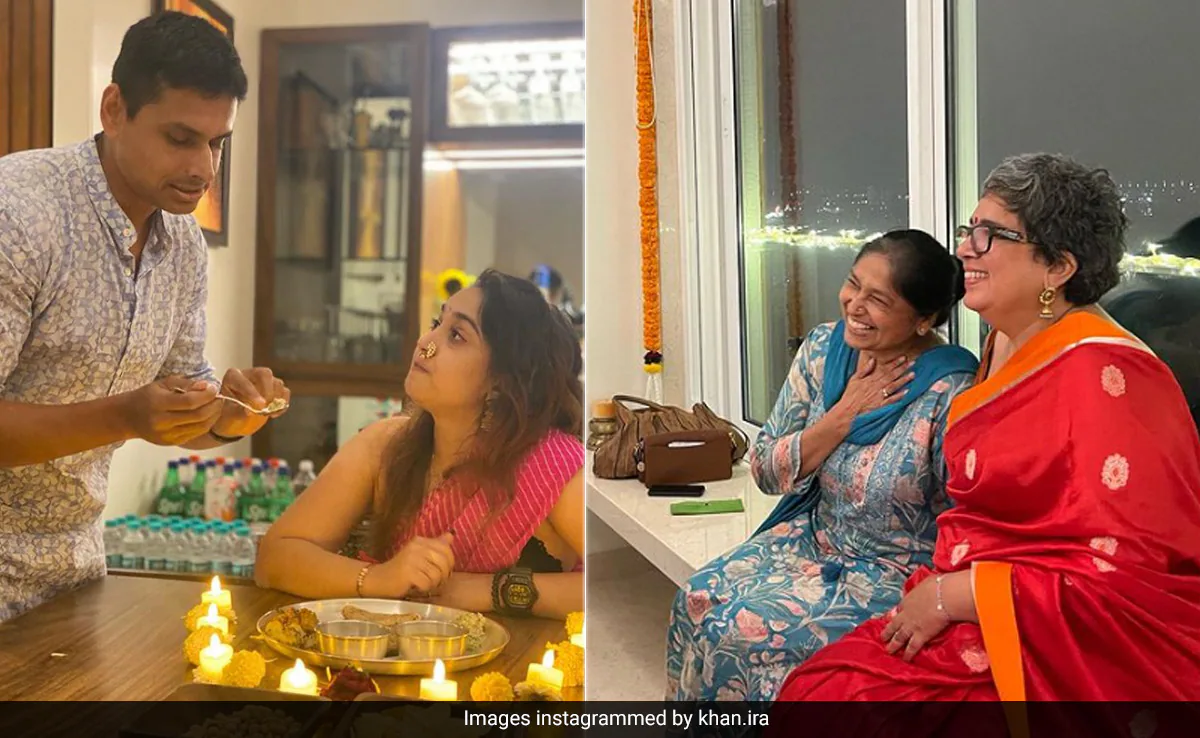 Ira Khan and Nupur Shikhare celebrated their marriage with a customary kelvan ceremony on November 3, 2023. This Maharashtrian custom represents joining two families by exchanging gifts and blessings. Ira looked stunning when wearing a traditional Maharashtrian nath, jhumkas, open, unkempt hair, and a pink leheriya saree. Nupur looked lovely next to her, dressed in a patterned kurta and denim jeans. Nupur's Instagram story included touching moments, whereby he was seen lovingly feeding Ira, clearly demonstrating their love for one another.
Instagram Chronicles: Sharing the Love
Ira Khan kindly allowed her fans to get glimpses of the happy event by posting pictures from her pre-wedding ceremony on Instagram. One of the endearing images shows Ira's mother, Reena Dutta, and Nupur's mother, Pritam Shikhare, having a nice chat with family members. Their joyous expressions show how much the two families love and support one another. Notably, Ira's close friend and well-known actress Mithila Palkar attended the kelvan ceremony, which enhanced the romance of the occasion.
The Journey to "I Do"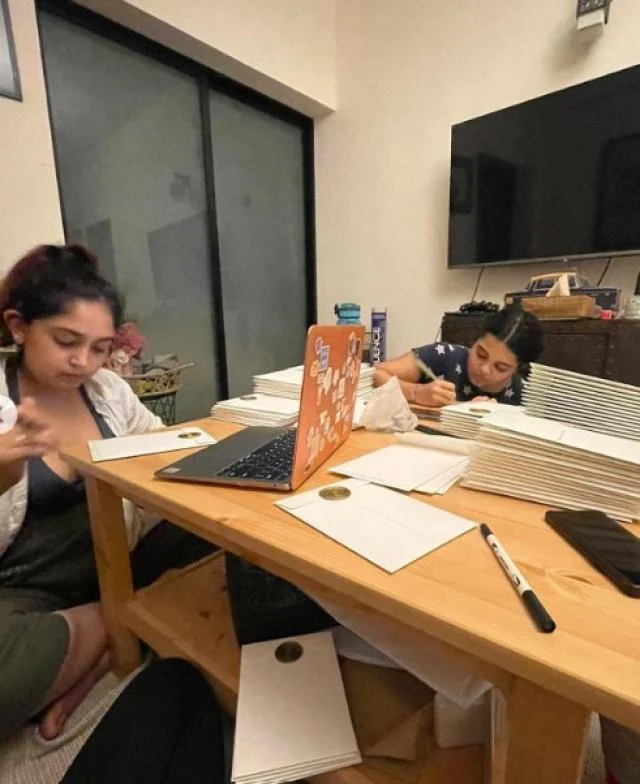 Ira Khan posted several photos on her Instagram on June 3, 2023, showing how much love went into her wedding preparations. These unguarded photos, taken in May 2023, captured special moments with her stepmother (Kiran Rao,) Fatima Shaikh, Ira, and Nupur. But what drew attention was the picture of Ira carefully writing names on her wedding cards, highlighting the delicacy and personal touch that had gone into their arrangements.
The anticipation for Ira Khan and Nupur Shikhare's wedding is only growing as January 3, 2024, draws nearer. Their love tale, which commenced with their declaration of a relationship and culminated in the recent kelvan ceremony, has enthralled many people. It's a story of love, harmony, and treasured moments that will surely pave the way for a stunning wedding and a love-filled future spent with one another.